HONG KONG—A minor slip from defending champion Craigengower Cricket Club (CCC) allowed Kowloon Cricket Club to surpass them by one point on top of the Premier League Division 1 table.
CCC, who led the table after two games, played newly promoted Filipino Club at home last Saturday, May 19. While the rinks skipped by Jordi Lo and Lee Ka Ho had no problem defeating their opponents, the rink skipped by former Hong Kong international Kevin Fung lost 19:23 to Peter Sin.  CCC won the aggregate and finished the game 6-2.
Second-placed Hong Kong Youth Development Team (HKYDT) played at home against Hong Kong Football Club (HKFC), the runners-up last year. The boys only registered one win in the rink of Michael Cheung and lost 6-2.
Third-placed KCC played away at bottom club, Club de Recreio (CdeR) and won the game 8-0 in convincing fashion. They also won a massive 40 shots from it.
After the third game KCC move to top of the table with 21 points, leading CCC by one point and 44 shots. HKYDT dropped to third with 16 points, following by HKFC on 14 points.
CdeR, the club that finished just above the relegation zone last year, are now in big trouble because they are yet to register a single point after three games and are anchored to the bottom.  They will be away to mid-tabled Tuen Mun Sports Association this weekend.
This coming weekend also see KCC hosting HKFC, and CCC away to play HKFC-B at HKFC's indoor green.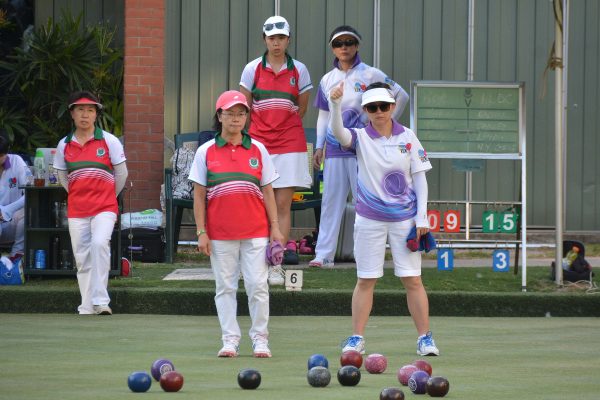 For the women, all games in division 1, finished either 6-2 or 2-6.  The defending champions Island Lawn Bowls Club (ILBC) continue their momentum to demolish second-placed KCC 2-6 away from home.  The 2016 champions Shatin Sports Association won 6-2 at home against United Service Recreation Club to move into second place, two points behind the leader.  KCC dropped to third and are now four points behind the leaders.
This week in Lawn Bowls
The HKLBA will hold its annual prize presentation dinner at the Choi Fook Royal Banquet in Tsimshatsui this Friday (May 25) from 7:30pm. The Premier League continues this Saturday (May 26) at 2:30pm at all greens in Hong Kong. The third round of the National Fours will be played this Sunday (May 27) at all greens around Hong Kong, the time is 10:00 for ladies and 3:00 for men.
Claudius Lam is an officer of the Hong Kong Lawn Bowls Association.