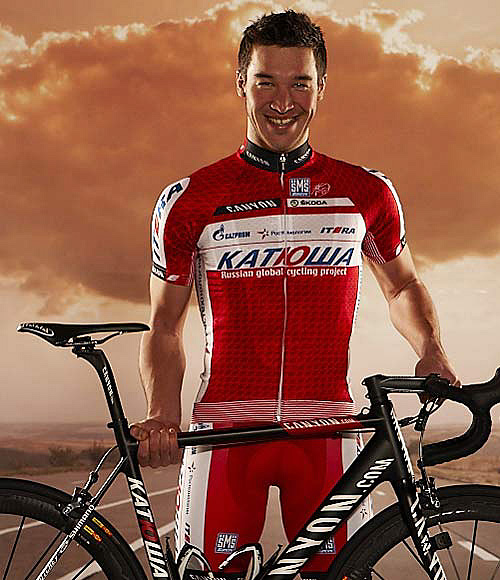 Denis Galimzyanov, sprinter for the Russian Katusha cycling team, has been suspended by the team admitting to using the performance-enhancing protein hormone Erythropoietin (EPO) which increases red-blood-cell production.
Galimzyanov was caught in a surprise test on March 22 at his home in Italy, where he was resting between races.
The 25-year-old Russian rider did not ask to have his B sample tested, in case of a false positive. Instead, he wrote a letter of apology, which was posted on the Katusha website, taking full responsibility for his actions and absolving the rest of the team of any involvement.
The letter, translated by Cyclingnews.com, says in part: "I deeply regret what happened, and I apologize to the whole team and my teammates, along with my fans whom I disappointed.
"I am ready to suffer an appropriate punishment.
"I would like to draw PARTICULAR ATTENTION to that fact that Katusha Team has nothing to do with what happened. No team member knew and could know about what I did. It was my personal decision and my responsibility."
The young Russian, who had hoped to represent his nation in the Olympics this year, recently one the first stage of the Circuit Cycliste Sarthe race.
Galimzyanov likely faces a suspension from the Union Cycliste Internationale.