In a surprise visit to King's College Hospital in London, Duchess of Cambridge Kate Middleton, met with victims of the London Bridge attack and their caretakers.
She met with 6 of the 14 victims of the attack who were sent to the hospital after three men drove a van into people on the London Bridge on June 3, then went on a stabbing spree in a nearby market. The attack left 8 people dead and 48 injured.
King's College Hospital treated 14 people from the attack, most of whom were treated for stab wounds.
It was the percentage of the stabbing victims who were female that was most upsetting to the staff, said head of nursing Lynne Watkins-Hulme, according to the London Evening Standard.
"We are used to seeing people who are stabbed," she said, according to the Standard, "But to have six women who were stabbed, multiple times—it was just the amount of people—that was upsetting."
Coincidentally, many of the same staff were on duty when victims of the Westminster Bridge  attack in London on March 22 were brought in. Khalid Masood, 52, plowed his vehicle into pedestrians on the Westminster Bridge before leaving the vehicle and stabbing one person near the British House of Commons. He was fatally shot by a policeman, but his rampage left four dead and at least 35 injured.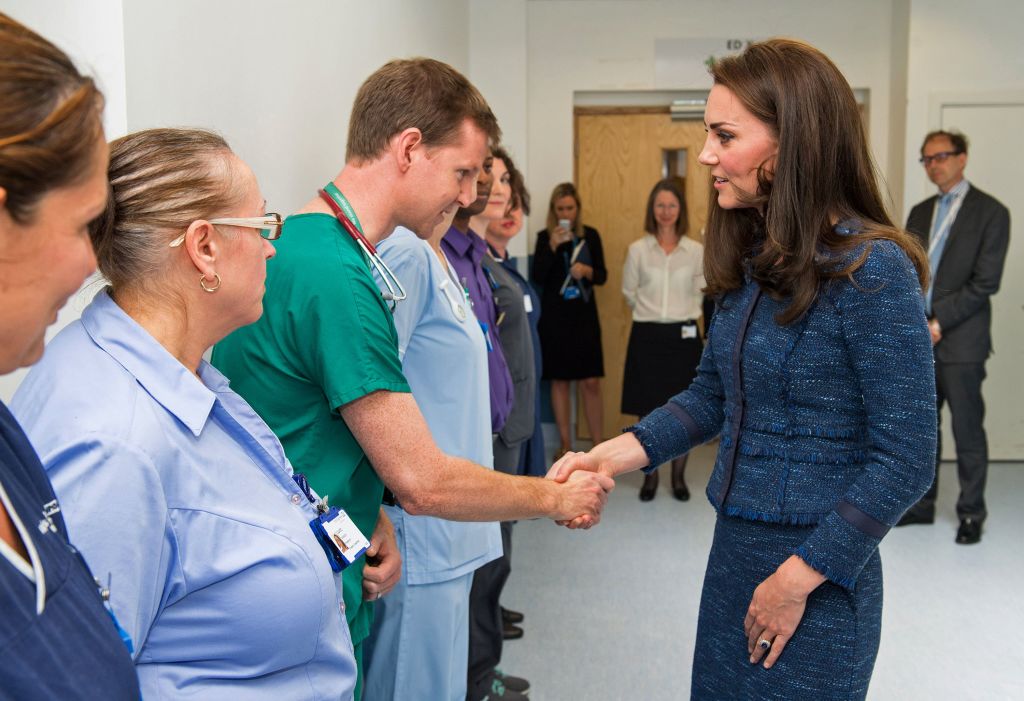 Malcolm Tunnicliff, clinical director of the emergency department, said the Duchess of Cambridge's visit was a boost to the staff who had seen so much.
"We prepare for incidents like this 24 hours a day, but it's really nice when someone like the Duchess of Cambridge comes in and sees what we do firsthand and says thanks," he said, according to the Daily Mail. "It gives the patients a lift, it gives the staff a lift that they are being recognized."
Seven of the 14 patients admitted to the hospital are still receiving round-the-clock care. Middleton alse met with some discharged patients who came back to the hospital for her visit.