The Kansas Jayhawks (31-6), behind a balanced scoring attack, outlasted a Kendall Marshall-less North Carolina (32-6) team to pull away late and win 80–67 to become the fourth and final participant in the 2012 Final Four in New Orleans.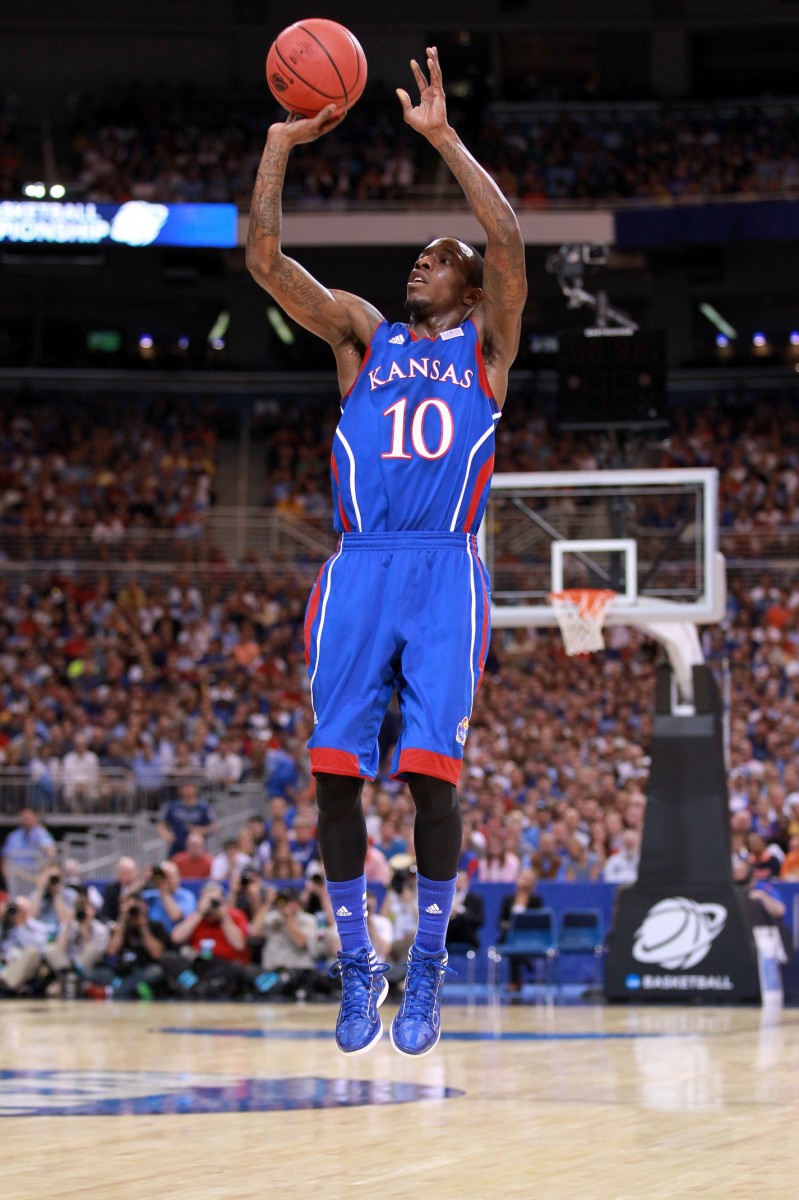 The Final Four appearance for Bill Self is his second at Kansas having won the title in 2008.
"Well it was anyone's game for the first 32 minutes or whatever and then we got some consecutive defensive stops, which we hadn't been able to get the first 30 minutes and made a ton of plays down the stretch," said Kansas head coach Bill Self, according to the NCAA's website, after his team scored the final 12 points.
This year's clash of the schools with the second (Kansas) and third most (North Carolina) wins all-time was marred by Carolina point guard Kendall Marshall's absence. Marshall, who ranks second in the country with 9.8 assists per game and is imperative to the team's high-scoring offense, had surgery Monday to repair a right wrist fracture.
"We know as a group we caught a break today with Kendall not playing," said Self.
In Marshall's absence Friday against Ohio, the Tar Heels committed 24 turnovers and needed overtime to win. Against Kansas Sunday they came out strong on offense, scoring 47 points in the first half as the teams went into the break all tied up.
Kansas which trailed 61–60 with 11:52 remaining allowed just six points the rest of the way and were able to manage some foul trouble by their post players, center Jeff Withey and power forward Thomas Robinson.
Withey finished with 15 points, 8 rebounds and all three of KU's blocks, while Robinson scored 18 points and pulled down a team best 9 rebounds. Point guard Tyshawn Taylor, who had struggled the first three games of the tournament led the team with his 22 points, 5 steals, and 5 assists.
Kansas now will play Ohio State Saturday in New Orleans.