Kansas City Chiefs coach Andy Reid, who won the Super Bowl on Sunday, said he would visit the White House if President Donald Trump extends an invitation.
"I'll be there. If they're inviting us, I'll be there. It's quite an honor," he told reporters in Miami, adding that he "hadn't even thought" about going there.
Chiefs wide receiver Tyreek Hill told the Kansas City Star that it "would be great to go to the White House," adding that "I've never been to D.C., so that would be great."
Other Chief players including cornerbacks Bashaud Breeland and safety Tyrann Mathieu demurred when asked.
"It's going to come—we're Super Bowl champions," Breeland said. "We'll cross that bridge when we cross it. We had to get this game down first, and now we know [we] got a trip going to the White House."
Mathieu stated: "I'm here to represent the Kansas City Chiefs. I think my teammates feel the same way. Any time we get the opportunity to represent Kansas City the right way, represent our teammates the right way, I don't see any wrong in that."
"I know historically … that's something you do as a Super Bowl champion. But we'll see, man. It's a lot of mixed emotions about stuff going on there. We'll see," said defensive end Frank Clark, according to the KC Star.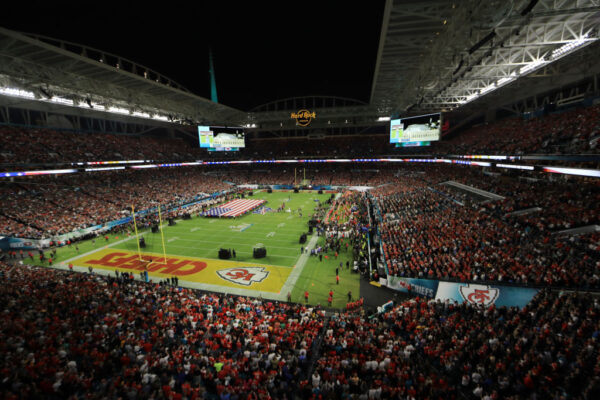 In 2018, Trump retracted a Super Bowl invitation for the then-Super Bowl champion Philadelphia Eagles team after some players said they would skip the visit amid a season's worth of national anthem protests. The New England Patriots also did not visit the White House in 2019 after defeating the Los Angeles Rams in the Super Bowl. And the NBA's Golden State Warriors, whose players and coach been critical of the administration, haven't visited the White House after they won two championships under his term.
Kansas City defeated the San Francisco 49ers 31-20, while Chiefs quarterback Patrick Mahomes was named Most Valuable Player. Reid won his first Super Bowl after 22 seasons as an NFL head coach.
Mahomes has not said whether he will go to the White House.
"We never lost faith," Mahomes said during the post-game interview. "That's the biggest thing. Everybody on this team, no one had their head down. We believed in each other. That's what we preached all year long."