Officials in Wichita, Kansas, said a child who was found dead in a crib by officers was likely there for days.
Patrick Javonovich, 28, and Brandi Marchant, 22, were arrested and jailed on charges of first-degree murder and two counts of aggravated child endangerment, KAKE-TV reported.
The April 15 report indicated that Javonovich and Marchant, the boy's parents, are still jailed on $200,000 bond.
Wichita police say a 3-year-old Zaiden had likely been dead for days before officers found him wrapped in a blanket in a crib. "It's shocking to see adults treating kids the way these two did."

Posted by KAKE-TV on Monday, April 15, 2019
Police officers were called at 11:30 p.m. on April 11 to a disturbance at a home within the Riverside Mobile Home Park in Wichita.
They found the couple walking back to the home. When police entered the home, they found 2-year-old Zaiden Javonovich dead, wrapped in a blanket inside his crib.
An autopsy will soon reveal the boy's cause of death, said a police spokesman, Brent Allred, KAKE-TV reported. He said it appeared the boy had been deceased for days, without elaborating.
Wichita police found the toddler dead and his baby brother "in need of medical attention," Officer Charley Davidson said Friday morning.

Posted by Wichita Eagle on Friday, April 12, 2019
What's more, he said, Zaiden appeared to have suffered obvious injuries.
Marchant's 4-month-old son also had injuries, and he was transported to a nearby hospital in critical condition. As of April 15, KAKE-TV reported he's doing better.
The baby was "found to be in need of medical attention," Charley Davidson, another police spokesman, told Kansas.com.
BREAKING: Wichita police say they found the 2-year-old dead in a crib and a 4-month-old in need of medical attention. Their parents were found walking back to the house. https://bit.ly/2GhQVyN #kwch12

Posted by KWCH 12 Eyewitness News on Friday, April 12, 2019
"The child does remain hospitalized at this time and will be taken into police protective custody once released from the hospital," Davidson said last week.
He said that sometime before police were called, Marchant and Javonovich got into an argument and left home without their children. It's unclear how long they were gone.
"It's shocking to see adults treating kids the way these two did," Allred was quoted as saying. "It's shocking is what it is."
Allred noted that the state's Department for Children and Families had a case on the two children and parents. However, there have been no police reports filed about the alleged abuse.
CHILD DEATH: Wichita police arrested a man and woman on suspicion of felony murder stemming from the death of a 2-year-old boy.

Posted by KSN TV on Friday, April 12, 2019
Marchant has two other children while Javonovich has another child.
Missing Children
Missing children typically fall into five categories: kidnapped by a family member, abducted by a non-family perpetrator, runaways, those who got lost, stranded, or injured, or those who went missing due to benign reasons, such as misunderstandings, according to the report.
Department of Justice researchers said in a report (
pdf
) published in 2016 that an estimated 105 children nationwide were victims of stereotypical kidnappings, a number that was virtually the same as 1997.
"Most kidnappings involved the use of force or threats, and about three in five victims were sexually assaulted, abused, or exploited, the researchers said.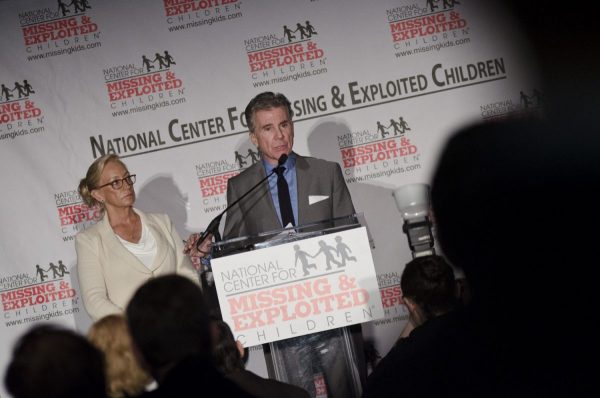 Stereotypical kidnappings are defined as abductions in which a slight acquaintance or stranger moves a child at least 20 feet or holds the child at least 1 hour. Most victims were girls aged 12 to 17 and most perpetrators were men aged 18 to 35.
Most kidnappings are done by people who know the victims.
According to the Polly Klaas Foundation, approximately 200,000 children are kidnapped each year by a family member.
Child custody experts say that people kidnap their own children to force a reconciliation or continued interaction with the other parent; to spite or punish the other parent; or from fear of losing custody or visitation rights. In rare cases, the kidnapping may occur to protect a child from a parent who is believed to be abusing the child.
Common warning signs include the other parent threatening abduction, suspected abuse, or paranoid delusion.