Sen. Kamala Harris (D-Calif.) reversed herself after initially saying she was skipping a criminal justice forum in South Carolina after President Donald Trump was given an award for helping pass the First Step Act.
Harris, a Democratic presidential candidate, committed to speak at the 2019 Second Step Presidential Justice Forum at Benedict College in South Carolina.
But she said late Oct. 25, hours after Trump was given the Bipartisan Justice Award and a day prior to her scheduled appearance, she would no longer go.
"Today, when it became clear Donald Trump would receive an award after decades of celebrating mass incarceration, pushing the death penalty for innocent Black Americans, rolling back police accountability measures and racist behavior that puts people's lives at risk … I cannot in good faith be complicit in papering over his record," she said.
Harris changed her mind, her campaign said in a statement the next day. The campaign said the group that gave Trump the award was removed as a sponsor for the forum, prompting the reversal.
"After Senator Kamala Harris stood up and objected to their group awarding Trump and excluding HBCU students from participating, the 20/20 Bipartisan Justice Center was removed as a sponsor for the criminal justice forum at Benedict College," the Harris campaign said in a statement.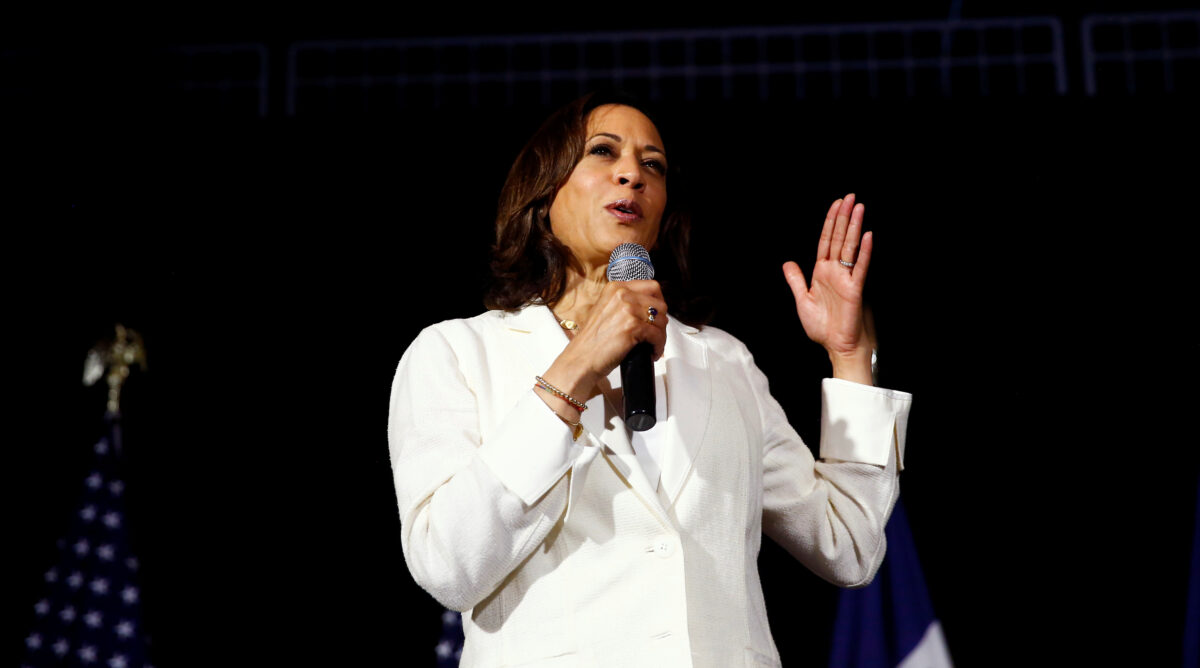 "After their removal, Harris announced she will join students, Mayor Steve Benjamin and the broader Columbia community on campus at Benedict to discuss critical issues for the country's justice system," it added.
At the event, Harris told reporters: "I refused to come because frankly Benedict College students were excluded and also I said I wouldn't come because I couldn't believe that Donald Trump would be given an award as it relates to criminal justice reform."
Harris had announced her own event as a replacement for the forum before changing her mind.
Earlier Saturday, Trump hit Harris over backing out from the forum.
"Badly failing presidential candidate @KamalaHarris will not go to a very wonderful largely African American event today because yesterday I received a major award, at the same event, for being able to produce & sign into law major Criminal Justice Reform legislation, which will greatly help the African American community (and all other communities), and which was unable to get done in past administrations despite a tremendous desire for it," Trump wrote.
"This and best unemployment numbers EVER is more than Kamala will EVER be able to do for African Americans!"