News Analysis
Sen. Kamala Harris impressed political observers by attracting an estimated 20,000 people in Oakland, California, on Jan. 27 when she announced her candidacy for the 2020 Democratic presidential nomination.
The first-term senator from California ignited a small firestorm on Jan. 28, however, during a CNN town hall at Drake University in Iowa, by saying she wants universal Medicare coverage now and an end to all private health insurance.
"Well, the idea is that everyone gets access to medical care and you don't have to go through the process of going through an insurance company, having them give you approval, going through the paperwork, all of the delay that may require," Harris told CNN's Jake Tapper during the town hall, when he asked if private insurance would be eliminated.
"Who of us has not had that situation where you've got to wait for approval and the doctor says 'Well, I don't know if your insurance company will cover it,'" she continued.
"Let's eliminate all that, let's move on," Harris declared.
The uproar against Harris erupted almost as soon as she spoke, with the Republican National Committee tweeting that she "wants to eliminate private insurance even if you like your plan."
Perennial potential candidate Michael Bloomberg, who has re-registered as a Democrat, also chimed in, saying Harris' plan "would bankrupt us for a very long time."
And former Starbucks chief Howard Schultz, who is talking up an independent run for the White House in 2020, called Harris' comment "not American," and asked, "What's next? What industry are we going to abolish next? The coffee industry?"
Backing Off?
The barrage of criticism prompted Harris campaign spokesman Ian Sams to tell CNN on Jan. 29, "Medicare-for-all is the plan that she believes will solve the problem and get all Americans covered. Period."
Sams noted, "she has co-sponsored other pieces of legislation that she sees as a path to getting us there, but this is the plan she is running on."
Harris has co-sponsored three Senate bills that provide much less aggressive extensions of Medicare coverage but none that do away entirely with private insurance.
Conservative news sites seized on Sams's comment, claiming it showed Harris retreating from her original proposal. Breitbart, for example, said she "walked back her call … less than 24 hours after she made her inflammatory remarks."
Zac Petkanas, a Democratic campaign strategist who was director of response for the Hillary for America presidential campaign in 2016, rejected suggestions that Harris was walking back anything.
"This is a fake scandal, the suggestion that she's backing off," Petkanas told The Epoch Times on Jan. 30. "It's completely manufactured by those who have an interest in protecting private insurance companies."
Harris has been "pretty consistent" on the Medicare for All issue, Petkanas said, calling the attacks "the beginning of a season in politics where people are going to be trying to find any way to tear down Democratic nominees. We saw it in 2016 and it's starting in January 2019."
"Billionaire attacks on populist proposals," like Harris on expanding Medicare to all citizens and those of other Democratic contenders, "should be considered in-kind contributions to those campaigns," Petkanas said, chuckling.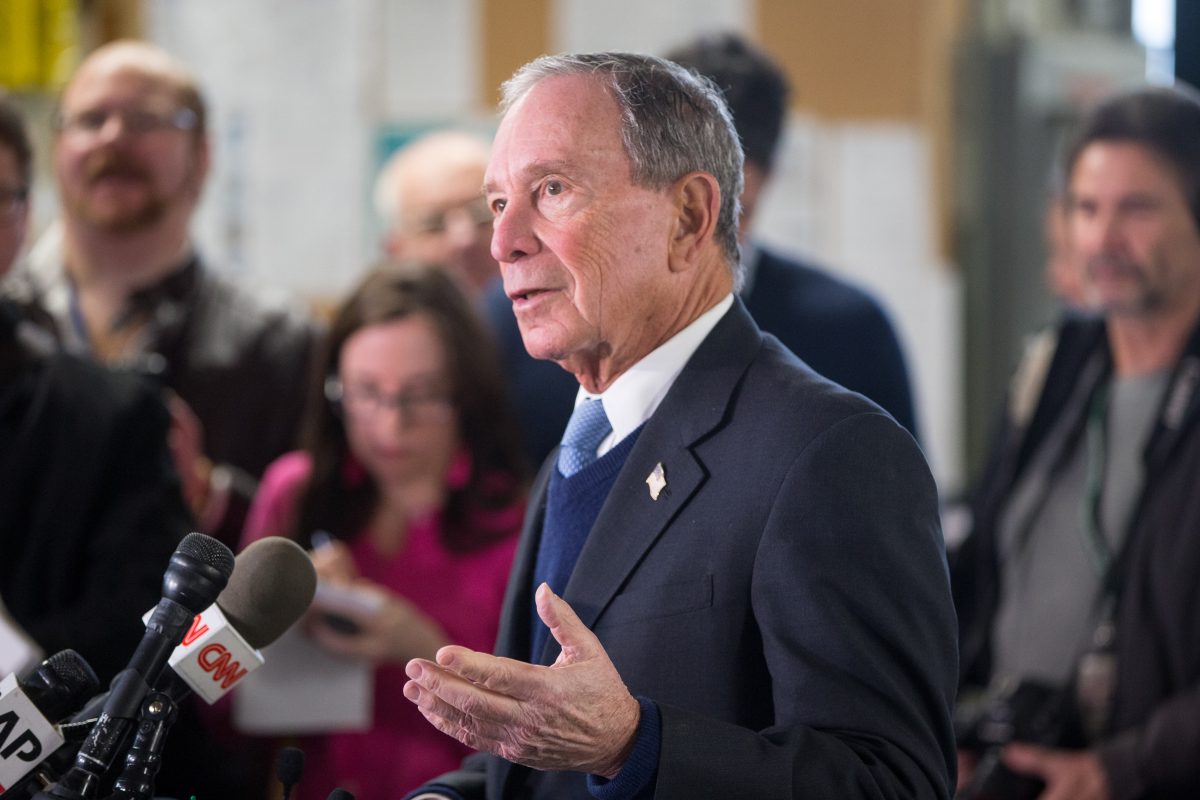 Polls
Harris backers found some comfort Wednesday buried deep in the latest Politico/Morning Consult survey where 57 percent of the respondents who identified themselves as Democrats said they would back a presidential candidate supporting Medicare for All.
The survey interviewed 1,997 people Jan. 25-27, with a 2 percent margin of error.
Democratic campaign strategist Jim Manley told The Epoch Times, however, that "poll after poll in months past has shown that once people get into specifics, support can drop by 12 points or more."
Manley said Democrats should "spend more time debating the specifics of health care policy and less time criticizing each other."
Private health care providers aren't standing still, as momentum grows among Democrats for the Medicare for All proposal.
"One health care industry group, called the Partnership for America's Health Care Future, has launched a five-figure digital ad campaign arguing that Medicare for all would cause massive disruption, higher taxes, lower quality care, and less choice for patients," according to the Washington Examiner.
Potential Rifts
The back-and-forth over Medicare is not the only issue where potential rifts may be appearing in the already crowded field of Democratic White House aspirants.
Sen. Elizabeth Warren (D-Mass.), who announced her bid on the last day of 2018, has staked out new ground for Democrats by proposing a "wealth tax" on household assets instead of individual income.
Warren's plan would assess a 2 percent levy on households with at least $50 million in net worth, and households with a net worth of $1 billion or more would pay 3 percent.
Only one-half of the top 1 percent of U.S. households have at least $50 million in net worth, according to DQYDJ.com, but Warren claims her proposal would generate as much $2.75 trillion in new revenues for the federal government over 10 years.
Bloomberg dismissed Warren's proposal as "socialist," telling a New Hampshire audience Jan. 29 "it's called Venezuela."
Although not yet an officially announced candidate for the White House in 2020, Bloomberg has been making appearances in both Iowa and New Hampshire. Similarly, Schultz told NPR that Warren's proposal is "ridiculous."
Warren responded to the criticism, telling the Associated Press that Schultz is "another billionaire who thinks that billionaires shouldn't pay more in taxes."
The Iowa Caucuses are scheduled for Feb. 3, 2020, and the New Hampshire Democratic presidential primary will take place on Feb. 11, 2020.
For those counting, there are 369 days until the Iowa meetings.