The body of 1-year-old Kaiden Lee Welch, a boy who was swept away in floodwaters caused by Hurricane Florence, was recovered in Union County, North Carolina.
The Union County Sheriff's Office confirmed that the boy died, according to a statement on Sept. 17.
"Searchers have recovered the body of one year old Kaiden Lee-Welch. Our thoughts and prayers for the little boy's family and all the search team members and law enforcement officers who helped in this matter. Very sad situation," the office stated.
Kaiden was swept away in rushing waters that came from Richardson Creek near N.C. 218, and search crews spent the night trying to find the child.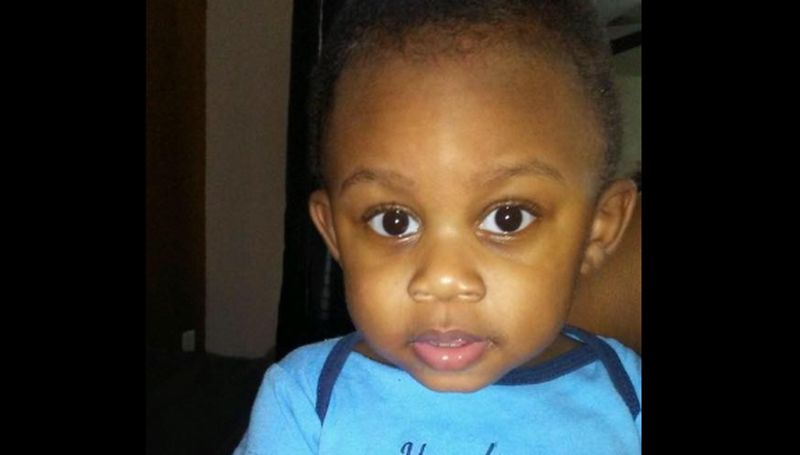 "Union County Sheriff's detectives believe the child and his mother were traveling east on N.C. 218 going toward Wadesboro. The mother drove around the barricades on N.C. 218 and continued traveling east until her vehicle encountered rushing water flowing across the road," officials said.
But, according to the office, the woman's "vehicle left the roadway and came to rest amongst a group of trees."
She managed to free herself and Kaiden, who was in a car seat, but lost her grip on the child in the rushing water.
"Please know this area along N.C. 218 remains a hazard due to flooding," officials said.
Florence was a tropical depression on Monday with maximum sustained winds of 30 mph as it headed through Virginia and toward New England, Reuters reported. With the rain and winds headed north, some residents in North and South Carolina started to return to their homes as the sun peeked through the clouds briefly for the first time in days.
Florence Update
Tens of thousands of houses have been damaged, but for many parts of the Carolinas, "the worst is yet to come" as river levels rise to historic levels, said Zach Taylor, a meteorologist with the U.S. National Weather Service.
"The soil is soaked and can't absorb any more rain so that water has to go somewhere, unfortunately," he said, adding that the rivers would start to crest on Sept. 17.
The remnants of Hurricane Florence are forecast to move north before heading over the northeastern United States on the night of Sept. 17 and Sept. 18.
Flash flooding continues over North and South Carolina and might develop to parts of Maryland, Virginia, and Delaware into Pennsylvania, according to the NHC in its 11 a.m. update.
"Flash flood warnings are currently in effect across parts of central North Carolina into far southern Virginia. Flash flood watches are in effect across much of North Carolina, northern South Carolina, portions of Western Virginia, southern and eastern West Virginia, central and western Maryland, central and western Pennsylvania, southern New York and southern New England," said the NHC.
It added: "Florence is expected to produce heavy to excessive rainfall over the next couple of days. Portions of the Mid Atlantic states west of Interstate 95 into southern New York and southern New England are expected to receive an additional 2 to 4 inches of rain…with isolated maximum amounts of 6 inches possible.."
Reuters contributed to this report