British military planes never leave Kabul empty, according to the British defence minister, in response to reports of some flights leaving without any evacuees on board.
The UK was "absolutely ploughing through the numbers," Defence Secretary Ben Wallace told the BBC on Aug. 19, following stories of Taliban checkpoints at the airport hampering the movement of Afghans and expats to the planes.
Wallace gave the example of the most recent flights, which he said carried 115 and 138 apiece.
Many of the flights out of the country were at full capacity, he said.
"I can't vote for the other nations, but our planes never leave empty," he said. "If we have spaces on them, we offer them up to other nations. We took out some NATO interpreters recently, we've taken out some people from other neighbouring states within Europe."
According to Wallace, between seven and 10 RAF planes were taking off every day.
He also told Times Radio he didn't think many other nations had been sending empty planes out.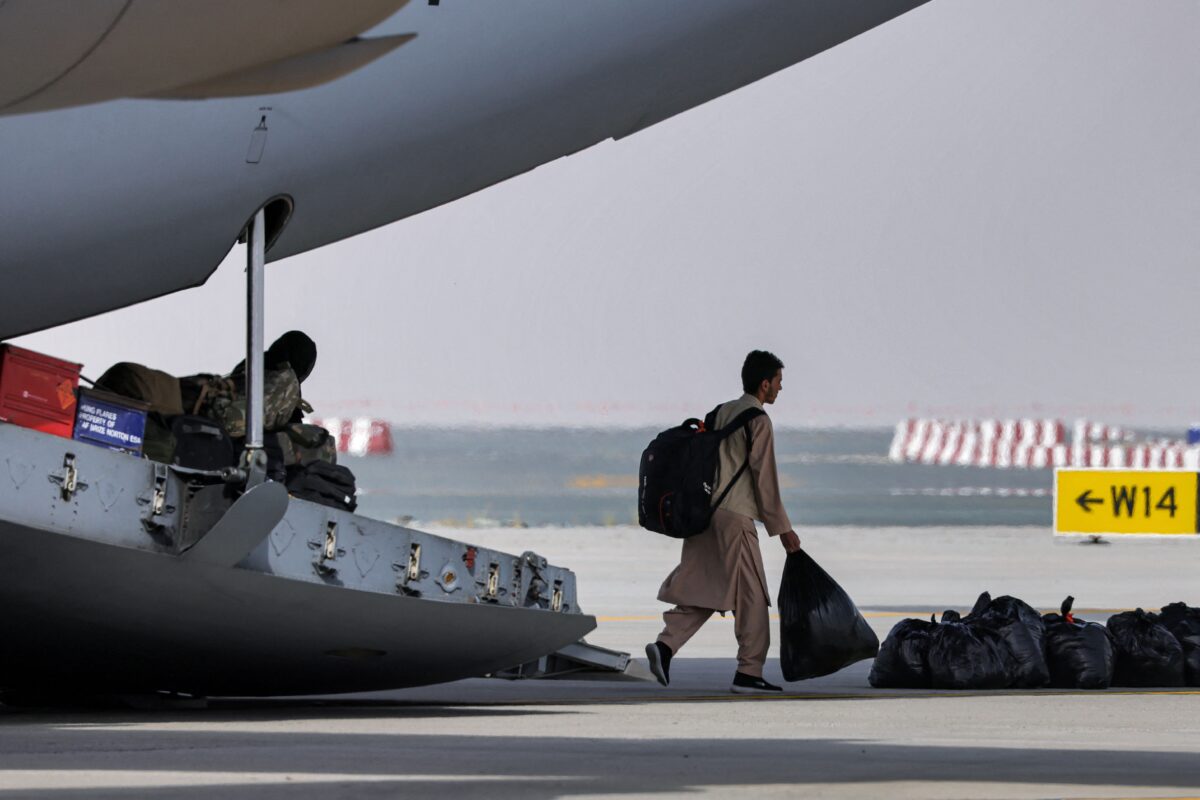 Kabul has been relatively calm since the arrival of Taliban forces at the weekend, but with some reports of violence. The airport, however, which offers the only route out for expats and for those Afghans terrified of reprisals, has been the epicentre of chaos and tension.
Twelve people have been killed in and around the airport since then, a NATO and a Taliban official said, according to Reuters. According to the Taliban official, the deaths were caused either by gunshots or by stampedes.
Gunmen unleashed sustained fire into the air on Thursday at several entrances to the airport, sending the crowds, including women clutching babies, scattering. It was not clear if the men firing were Taliban or security staff helping U.S. forces inside.
Prime Minister Boris Johnson said on the morning of Aug. 18 that the UK had secured the "safe return" of 306 UK nationals and 2,052 Afghan nationals as part of its resettlement programme—with a further 2,000 Afghan applications completed and more being processed.
Wallace said UK troops would stay in Afghanistan "as long as the United States forces are running the airport."
The British ambassador to Afghanistan Sir Laurie Bristow has said Foreign Office personnel hope to get "at least" 1,000 people out of the country every day. His warning that there were "days, not weeks" left to complete the mission was echoed by Wallace, who said that "every hour counts."
PA contributed to this report