Rep. Justin Amash (L-Mich.) confirmed he's not running for reelection, just weeks before the Republican primary is set for the congressional seat he holds.
"I love representing our community in Congress. I always will," Amash said in a statement late Thursday.
"This is my choice, but I'm still going to miss it. Thank you for your trust."
Amash, 40, launched a short-lived presidential run earlier this year that ended weeks later.
"After much reflection, I've concluded that circumstances don't lend themselves to my success as a candidate for president this year, and therefore I will not be a candidate," Amash said in a statement in May.
The representative left the Republican Party last year, in part because he opposes President Donald Trump. Amash was the only non-Democrat to vote to impeach Trump. He became a libertarian in April.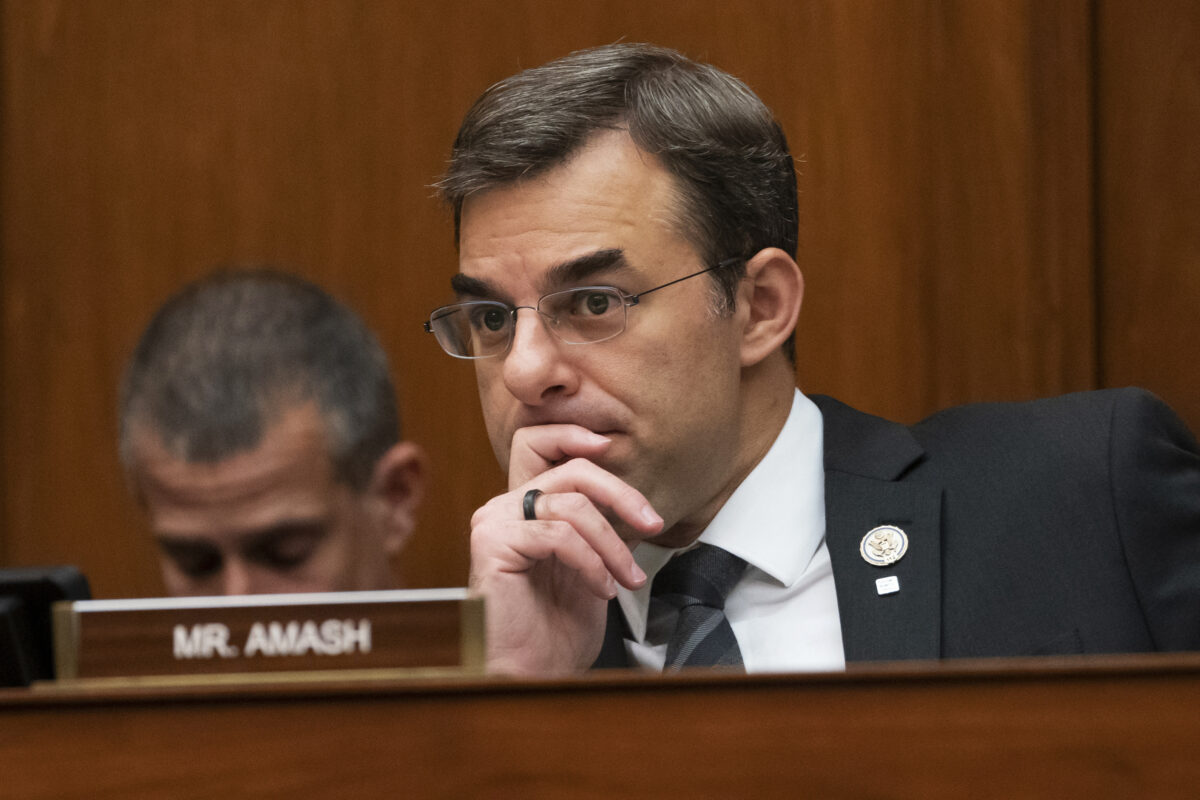 Amash said before that he would not seek reelection to the House of Representatives. But libertarian activists hoped he had changed his mind after dropping the White House bid.
A top aide told The Detroit News that Amash idled his campaign in February and doesn't intend to seek the party's nomination at the Michigan Libertarian Party's convention, which is scheduled for this weekend.
"He hasn't been campaigning for any office and doesn't plan to seek the nomination for any office," Poppy Nelson, the aide, said.
Amash has represented Michigan's 3rd congressional district since 2011. He won the 2018 election with 54.4 percent of the vote after running unopposed in the Republican primary.
Five candidates are vying for the Republican Party nomination for the seat, including Peter Meijer, an Army veteran, and Tom Norton, who fought in Afghanistan.
Hillary Scholten is the only candidate on the Democratic primary ballot, according to Ballotpedia. Scholten, a lawyer, worked for the Department of Justice during the Obama administration.
Political handicappers rate the district as "Lean Republican."