Supreme Court Justice Ruth Bader Ginsburg will miss arguments for a second week, but officials said that her recovery is "on track."
"Her recovery from surgery is on track," court spokeswoman Kathy Arberg said on Jan. 11 in a statement.
The 85-year-old associate justice underwent surgery to recover two cancerous growths from her left lung on Dec. 21.
"Post-surgery evaluation indicates no evidence of remaining disease, and no further treatment is required," Arberg said.
During her recovery, according to NPR, she will participate in cases before the Supreme Court from her home. She will use briefs and transcripts of arguments.
This week, she missed arguments in the Supreme Court, marking her first absence since she joined the court in 1993, reported The Associated Press.
Doctors told NPR that Ginsburg's odds of long-term survival are around 80 percent.
According to AP, she underwent surgery for colorectal cancer in 1999 and pancreatic cancer in 2009.
And her most recent cancer diagnosis was made after she fell down in her office, breaking three ribs, in November.

Ginsburg, the eldest justice on the court, will turn 86 in March. Her health has been a matter of public concern due to the balance of the court, which is divided 5-4 among Republican and Democratic nominees.
If she retires, President Donald Trump will likely name her successor, solidifying a conservative majority in the nation's highest court.
Misses Time for the First Time
"Justice Ginsburg is unable to be present today, but will participate in the consideration and decision of the cases on the basis of the briefs and the transcripts of oral arguments," Chief Justice John Roberts said on. Jan. 7
Arberg previously said that she will be working from home.
Dr. John Lazar, the head of thoracic robotic surgery at MedStar Washington Hospital Center, said it's not uncommon to see slow-growing lung cancers in women in their 80s.
"If she doesn't need anything but the surgery, it is a very good sign," Lazar said.
Ginsburg's previous battles with cancer were so long ago and they're unlikely to be related, said Dr. Giuseppe Giaccone, an oncologist at Georgetown University's Lombardi Comprehensive Cancer Center.
Speedy Recovery
After she fell down and broke her ribs, President Trump wished Ginsburg a speedy recovery.
"I wish her well. She said something very inappropriate during the campaign, but she apologized for it," he told reporters in November.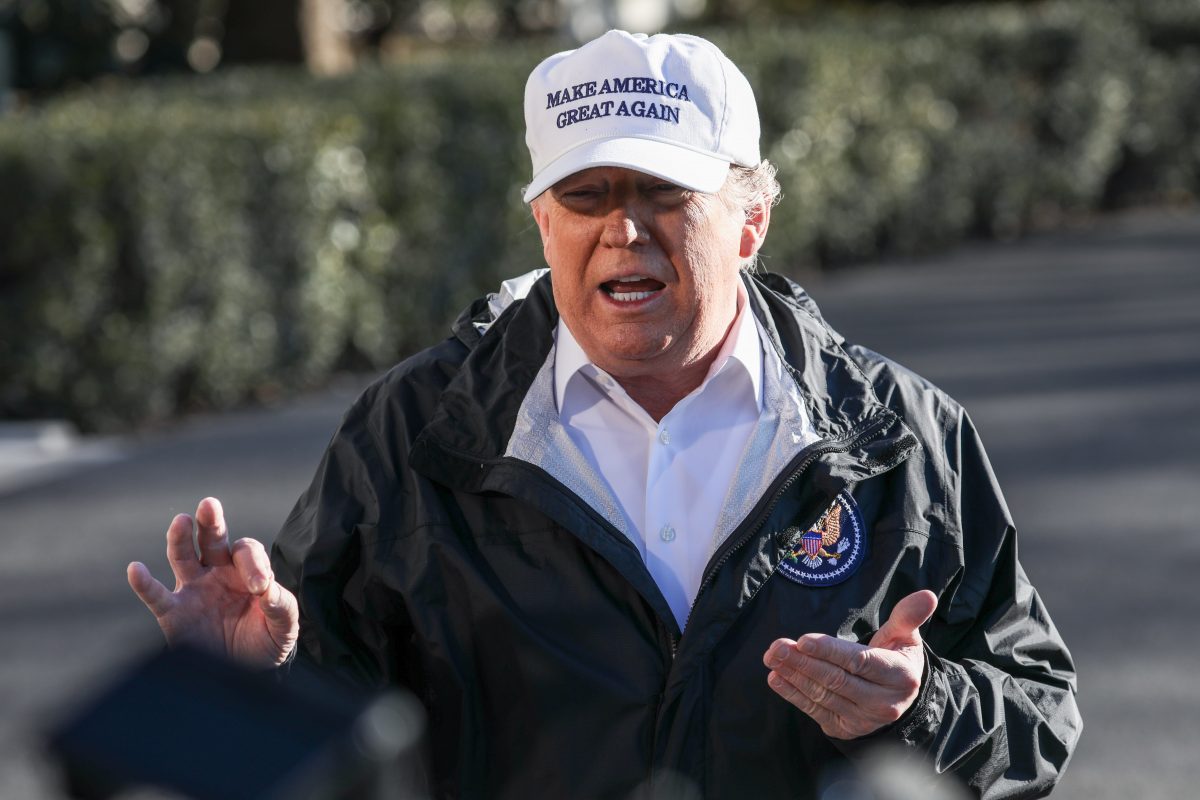 "I wouldn't say she's exactly on my side, but I wish her well I hope she gets better and I hope she serves on the Supreme Court for many years," Trump added.
During the 2016 presidential campaign, Ginsburg slammed Trump and called him a "faker," an unusual move for a Supreme Court justice. She later apologized.
In July, Ginsburg said she wants to stay on the bench past 2020.
"I'm now 85," Ginsburg told CNN. "My senior colleague, Justice John Paul Stevens, he stepped down when he was 90, so think I have about at least five more years."
Ginsburg graduated from Columbia Law School. Her husband, Martin Ginsburg, died in 2010 due to complications of metastatic cancer.