Years after James Stuhlman was shot and killed while walking his dog in Philadelphia, justice has been handed down in the case.
According to NBC-10, 17-year-old Brandon Smith was found guilty of second-degree murder in the attempted robbery and shooting of James Stuhlman, 51, in Overbrook in March 2015. He faces at least 30 years in prison.
In June of 2016, another boy involved in the case, Tyfine Hamilton, who was 17 at the time, was sentenced to 25 to 80 years in a Pennsylvania state prison, reported The Inquirer. "There's not much to say—I took a special man from you and I'm sorry," Hamilton told the man's wife, Theresa, during a court hearing. "I shouldn't have been out there that night, and I shouldn't have had a gun."
Police said that Hamilton, Smith, and another 14-year-old boy finished a game of basketball on March 12, 2015. Then, they decided to rob someone and came upon Stuhlman, who was walking a dog.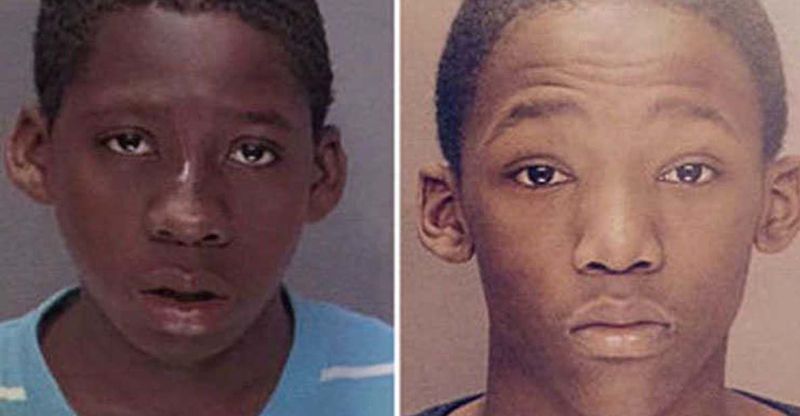 In the incident, he pleaded for his life, but Hamilton shot him, according to the Inquirer. The boys left him for dead and took nothing from him, police said.
"At one point he did plead for his life," Philadelphia Homicide Captain James Clark told NBC10. "He said, 'Please don't shoot me, please don't shoot me,' and they still shot him one time."
"Nothing," Clark added. "Nothing was taken, which makes this even more senseless and even more troubling. Nothing was taken at all, and he lost his life," reported The Inquirer.
Another police official said that he had dog leash in his hand.
And, he added, "The dog was lying next to him — appeared to be scared and in shock." He said, "In his other hand he had a flashlight."
Clark also said that Stuhlman, who walked his dog every night, didn't want his daughter going with him when she wanted to.
"For whatever reason, he said to her, 'It's a little late tonight I don't want you walking with me.' So in effect, he may have saved his daughter's life," Clark said, WCAU reported.
"We were previously an equilateral triangle. We were a symbol of strength. You see, no matter how much pressure you put on any of its sides, a triangle is impossible to break," his wife said in 2016, adding that they had an 11-year-old daughter together.
So far, there have been no reported protests over the senseless death of James Patrick Stuhlman. No marches… http://t.co/hI84N3XlYT

— theresa denny (@tdenny122006) March 25, 2015
She said, "Now one whole side of the triangle is gone. We lost an entire dimension of our lives. Now Elaina and I are just two lines that don't have a third side."
For Smith, who was convicted on Aug. 25, 2017, he never touched the gun. "Pennsylvania's second-degree murder law lets the jury convict anyone involved in a conspiracy to commit a felony crime that results in the death of the victim, regardless of whether they used the weapon," according to the Inquirer.
The 14-year-old, Alston Zou-Rutherford, pleaded guilty to robbery and conspiracy, Pennlive reported. He'll remain in a juvenile facility until he is 21.
Reports say that Hamilton was the one who came up with the plan to rob someone.
Recommended Video:
Corvette Chase