The Department of Justice (DOJ) will not pursue charges against former Acting FBI Director Andrew McCabe for allegedly lying during an internal investigation.
U.S. Attorney Timothy Shea, in a letter to McCabe's lawyers, wrote that the DOJ "has decided not to pursue criminal charges" over whether the former top law enforcement official misled investigators who were probing how the FBI and DOJ handled matters associated with the 2016 election.
"Based on the totality of the circumstances and all of the information known to the government at this time," the letter added, "we consider this matter closed." Now, according to the officials, "no charges will be brought against him based on the facts underlying the Office of the Inspector General's April 2018 report."
McCabe served in place of former FBI Director James Comey, who was fired by President Donald Trump in May 2017. He only served for several months until Christopher Wray took over in August of that year.
McCabe had filed a civil lawsuit against the Justice Department and the FBI, arguing that his dismissal was politically motivated. It named Attorney General Bill Barr and Wray as defendants, saying that McCabe faced "unlawful retaliation for his refusal to pledge allegiance to a single man," which may be in reference to Trump.
Prosecutors informed the former deputy director of their decision on Friday, according to McCabe's lawyers.
"We said at the outset of the criminal investigation, almost two years ago, that if the facts and the law determined the result, no charges would be brought," lawyers Michael R. Bromwich and David Schertler said in a statement to news outlets. "We are pleased that Andrew McCabe and his family can go on with their lives without this cloud hanging over them."
But the DOJ's inspector general, Michael Horowitz, recommended criminal charges against McCabe in 2018 for allegedly misleading investigators when he was asked about providing information in 2016 to a Wall Street Journal reporter about an investigation into the Clinton Foundation.
Word of the DOJ's move to drop its investigation into McCabe came about a day after Barr made public remarks about Trump's comments on Twitter about the criminal case of Roger Stone, a former adviser of Trump. Stone had faced seven to nine years in prison until top officials at the DOJ intervened earlier this week.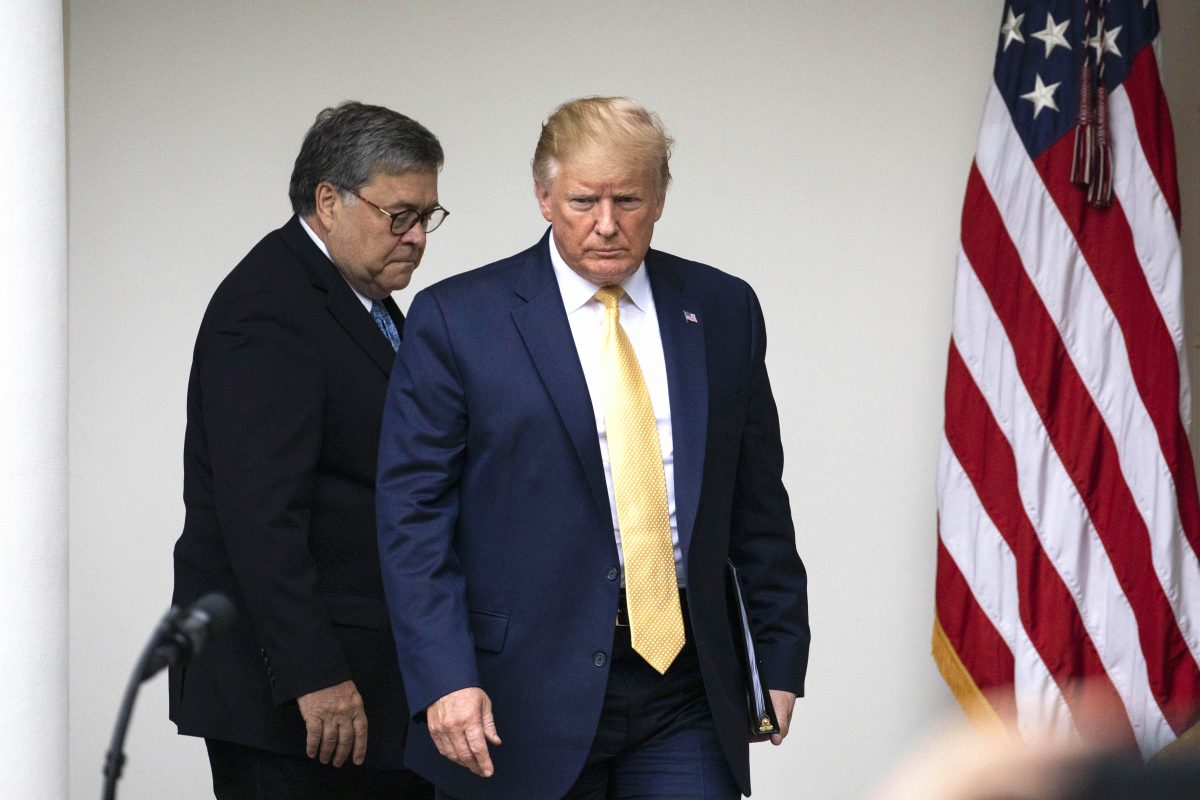 Trump then posted that Stone's sentencing and case were both "horrible" and "unfair." Four prosecutors in the Stone case withdrew, while Democrats in Congress have called for investigations and have sought testimony about the matter.
"I am not going to be bullied or influenced by anybody … whether it's Congress, a newspaper editorial board, or the president," Barr told ABC News on Thursday. "I'm [going to] do what I think is right. I cannot do my job here at the department with a constant background commentary that undercuts me."
The president has since responded to Barr's remarks on Friday, writing on Twitter that he has the "legal right" to intervene on investigations but has chosen not to do so. A White House spokesperson, Stephanie Grisham, also said Trump has full confidence in Barr's abilities as attorney general.
For several years now, Trump has called for the prosecution of several former FBI officials, including McCabe and Comey. Trump has argued that the FBI under their watch initiated politically motivated investigations into his 2016 campaign, including seeking a Foreign Intelligence Surveillance Act (FISA) warrant to spy on former campaign aide Carter Page. Horowitz, in a separate report released last year, found there were "at least 17 significant errors or omissions in the Carter Page FISA applications and many errors in the Woods Procedures."