A Florida man is warning people about vacationing at the Dominican Republic after he became severely ill while traveling in the country. His story comes as the number of American deaths in the Carribean nation reaches seven in the last 12 months.
Jerry Martin was recently at the Dominican Republic with his wife to celebrate their 40th wedding anniversary. Several days after arriving at Punta Cana, he started experiencing some excruciating symptoms.
"Fire in the bottom of my stomach. Pain, excruciating pain," Martin told Fox 13. "We were down at the pool when it hit, and I had to go up and just lay down and hold my stomach. It was on fire."
The symptoms not only ruined the rest of his trip, they never went away after returning to the United States. He went to the emergency room after landing back home and has since been back five times in the last few weeks.
"I am scared, honestly. It's my health," he told the news broadcaster.
Martin was not able to tell whether his illness is linked with the other cases that have emerged in the media in the past two weeks but his experience has caused him to become more cautious about going to the country and traveling outside the United States.
"Just don't go," he said.
The public attention of American deaths in the Dominican Republic has appeared to have prompted people to reconsider their vacation plans in the country. The attention has also sparked an FBI and CDC probe into three of the deaths.
Over the past month, three Americans had died, one died in April, and several others had passed away last fall.
Timeline
Here is a timeline with details of the known incidents involving Americans at the Dominican Republic.
June 2018: A Colorado couple said they got violently ill while staying at the Grand Bahia Principe La Romana. They tried switching rooms, but to no avail.
"That night, we both woke up soaked in sweat at like four in the morning and kind of terrified," Kaylynn Knull told ABC 7. "And we booked a flight home before the sun came up."
A doctor in Colorado, where they reside, told them they had likely been poisoned by pesticides that Knull said were used liberally at the resort.
"I was having the worst intestinal cramping I have ever experienced. It felt like a chainsaw going through my gut," she said.
The couple sued the resort, requesting $1 million, after the resort refused to issue a refund or disclose the pesticides they use. A Philadelphia couple also came forward to say they got violently ill at the same hotel around the same time.
That same month, 51-year-old Yvette Monique Sport of Pennsylvania died after suddenly collapsing after she got a drink from the minibar in her room at a Bahia Principe resort in Punta Cana.
"She was 51 years of age, relatively healthy, no reason for her to go on vacation and die so suddenly," Sport's sister, Felecia Nieves, told Fox 29.
Sport got a drink from the mini bar in her hotel room before going to bed and never woke up, her family said. Her cause of death was listed as a heart attack.
A Charles County woman whose husband died at a hotel in the Dominican Republic in 2018 is raising new concerns. https://t.co/dpfeJDDKHI

— WTOP (@WTOP) June 7, 2019
July 2018: A Maryland man died while on a trip with his family at the Hard Rock Hotel & Casino in Punta Cana.
David Harrison became ill and went to sleep; when he woke up, he was sweating profusely, his wife Dawn McCoy told WTOP.
"He couldn't sit up, and he was making noises that … you couldn't make out. He was struggling quite a bit to get out of bed and to talk," said McCoy. "I tried to communicate with him and all he could do was mumble."
Her husband was soon pronounced dead. Harrison was cleared by a doctor before the trip. The official cause of death was pulmonary edema and a heart attack.
"I started seeing all these other people that were dying of the same exact causes, which made me start to second guess. I no longer feel like my husband died of natural causes," McCoy said.
Tonight at 5&6—A Baltimore pastor talks to #WJZ about her search for answers after her son's mysterious death while on vacation in the Dominican Republic. It comes amid several other recent tourist deaths there. @wjz pic.twitter.com/INvDdkXskK

— Mike Hellgren (@HellgrenWJZ) June 7, 2019
August 2018: Terrence Richmond, 56, died on Aug. 29. Annette Wedington, his mother, said that officials ruled his cause of death as a heart attack but that she found bruising to his back and trauma on his knuckles when the body was transported to the United States.
According to the autopsy, Howard had fluid in his lungs and a cracked skull.
She told WJZ she thinks her son was in a struggle before his death.
"He was healthy. I know they're lying. I just want closure," she said.
"They kept my son's body over there for more than a month. He has bruising on his back like he had been kicked. I just think about it sometimes and I want to cry."
Her son was a veteran and an educator. She was told he had a heart attack—but says she found trauma on his knuckles when she brought the body back to the United States and bruising to his back. @wjz pic.twitter.com/VWykyZ6PID

— Mike Hellgren (@HellgrenWJZ) June 7, 2019
October 2018: Awilda Montes, a New York woman, traveled with her boyfriend to the Luxury Bahia Principe Bouganville.
After arriving in their room, Montes took a sip from a bottle of soda she grabbed out of the mini-fridge.
"When I took a swig of it, I kind of held it in my mouth, the minute I held it, it just started burning," Montes told Pix 11. "I ran to the bathroom when I spit it out there was blood, my mouth was on fire, my gums, everything was bleeding."
She was rushed to a hospital, where doctors treated her. She said that spitting out the soda likely saved her life and now thinks someone spiked the drink.
"I didn't realize this could've been done on purpose, I just thought it was an accident someone mixed it up, but now I think it was done on purpose," she said.
The deaths of Americans in a Dominican Republic resort have made headlines nationwide.​ https://t.co/M3ELm1G6Wb

— PIX11 News (@PIX11News) June 8, 2019
Jan. 2019: A Delaware woman says she was brutally beaten and left for dead at the Majestic Elegance resort.
Tammy Lawrence-Daley, 51, shared details about the alleged attack on Facebook. Dominican officials subsequently disputed some aspects of her account.
March 2019: The body of a woman was confirmed to be an American tourist who was missing for two weeks.
Portia Ravenelle, 52, was identified using fingerprints, National Police Col. Frank Félix Durán Mejia said. The New York woman and Orlando Moore, 40, plunged into the ocean in the early hours of March 27, not long after the pair left for the airport to catch a flight home to New York, officials said.
A body believed to be Moore's was also found, reported Lohud. Officials were investigating what caused the accident and have not released those findings as of yet.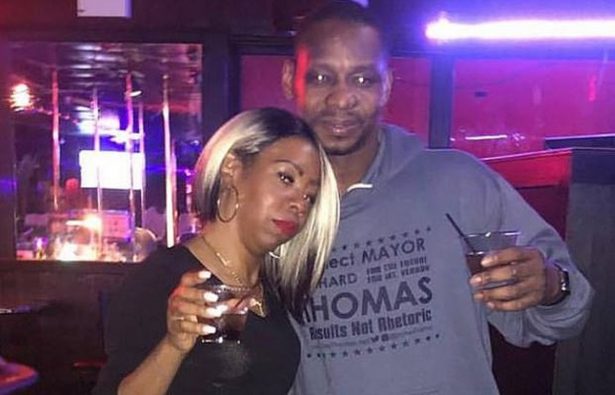 April 2019: A 67-year-old Californian man, whose niece said he was healthy, died after collapsing in his hotel room.
Robert Bell Wallace had a scotch in his room at the Hard Rock Hotel & Casino resort in Punta Cana, his niece, Chloe Arnold, told Fox News.
"He was fine," Arnold said. "He and his wife arrived there at around midnight on April 10. On April 11 he had scotch from the minibar. He started feeling very sick, he had blood in his urine and stool right afterward."
A hotel doctor cleared Arnold, then said on April 13 that he should be checked into a hospital. The man died the next day.
The family has not been told what caused Arnold's death.
"We have so many questions," she said. "We don't want this to happen to anyone else."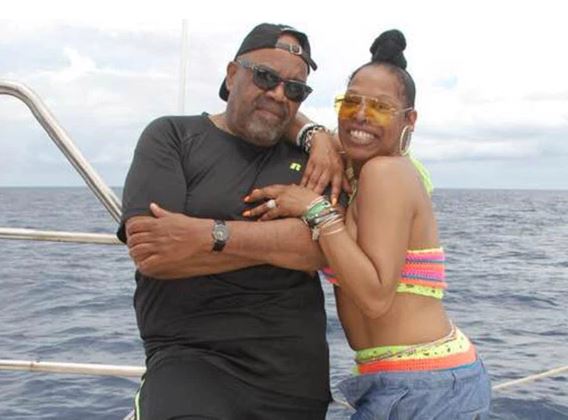 May 2019: On May 25, Pennsylvania woman Miranda Schaup-Werner, 41, collapsed while drinking in her room at the Bahia Principe Bouganville.
Jay McDonald, a family spokesperson, told Fox News that the woman, who was healthy, had a drink before sitting down and snapping a selfie. She stood up and then collapsed.
"She started shrieking and she dropped to the floor. He attempted to do CPR, he tried to resuscitate her," he said. Paramedics rushed to the room and injected her with epinephrine, a treatment for allergies, before declaring her dead.
The same day of the death, Maryland couple Cynthia Day, 49, and, Nathaniel Holmes, 63, arrived at the same resort, checking into the Grand Bahia Principe La Romana. They were found dead in their room five days later.
Autopsies indicated they died from respiratory failure and pulmonary edema, which is caused by excess fluid in the lungs, though toxicology results are pending.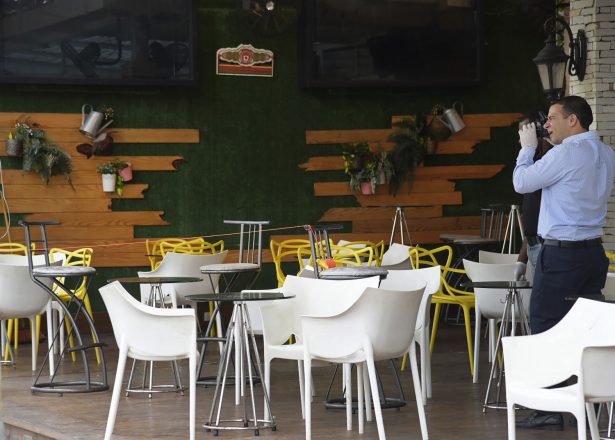 June 2019: Retired Boston Red Sox star David Ortiz was ambushed outside a club in Santo Domingo, the Dominican capital, and shot in the back.
Ortiz was rushed to the hospital and expected to survive.
Video footage showed the attack and one of the suspects being beaten by bystanders afterward.
NTD reporter Zachary Stieber contributed to this report.