Less than 20 percent of organizations rank employee retention and engagement as a top priority, despite a global labor shortage, according to a new report from NTT DATA.
The research (pdf) polled 1,000 business and IT executives across 16 industries in North America to uncover how organizations are prioritizing digital investments and strategies in the wake of constant disruptions stemming from everything from the global COVID-19 pandemic and social unrest, to workforce shortages and supply chain challenges.
It found that just 16 percent of organizations deemed employee engagement and retention as a focus area for the next two years, despite the global economy currently being in the midst of a "great resignation" in which millions of workers are leaving traditional workplaces and opting to work remotely.
Even fewer organizations, just 5 percent, reported employee demand as a driver for strategic or operational changes.
The Bureau of Labor Statistics's October jobs report, released Nov. 5, showed that employers added more than a half-million jobs in October, beating market expectations and painting a more positive picture of labor market recovery compared to the previous month.
However, the labor force participation rate—a measure of how many people work or are actively looking for jobs—was unchanged at 61.6 percent in October and has remained within a narrow range of 61.4 percent to 61.7 percent since June 2020.
Those figures reveal more hiring difficulties may be on the horizon for U.S. firms amid a weak labor supply as many organizations are struggling to retain and attract skilled talent.
While the reason for the lagging labor force participation rate isn't immediately clear, economists have cited growing fears among employees returning to the office amid the recent wave of the Delta variant of COVID-19, government assistance programs and policies, and the stress of the pandemic prompting a spike in retirements and resignations as factors contributing to the rate.
As a consequence, multiple companies across the United States are continuing to implement attractive bonuses and competitive compensation in an effort to pull in new workers after the pandemic.
The ADP Research Institute Workforce Vitality Report (WVR) released Oct. 27 showed that third-quarter wages in the United States increased 3.3 percent, in line with growth in the months before the COVID-19 pandemic, while job switchers' pay is up 6.6 percent since September 2020.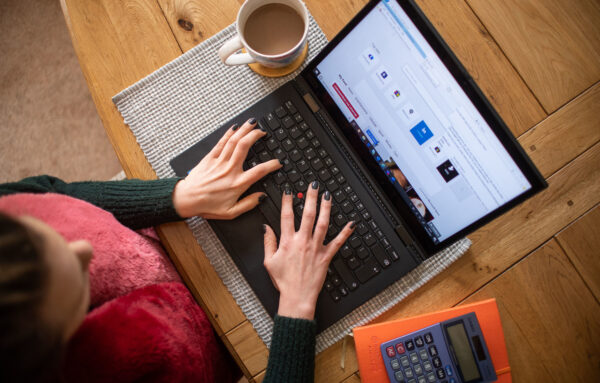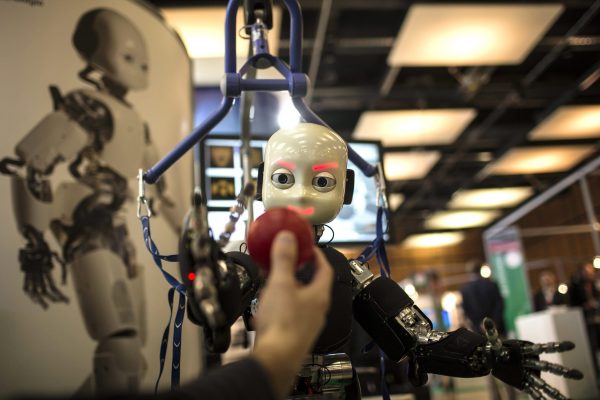 Starbucks, Costco, Walmart, Target, CVS Health, and Walgreens Boots Alliance are just a handful of companies that have all said they are boosting starting wages to $15 an hour, in line with President Joe Biden's push to raise the minimum wage to the same amount and in an effort to recruit more workers amid a nationwide labor shortage.
Yet according to NTT's report customer satisfaction and financial performance remain the primary focus over employee retention and engagement, despite employees themselves traditionally having a direct impact on business outcomes.
The lack of priority with regards to employee retention and engagement may in part have something to do with businesses turning to artificial intelligence (AI) to help drive results amid the labor shortage.
NTT's report notes that one-third of organizations it polled are beginning to use AI-driven conversational interfaces and virtual agents for customer-facing processes, with 80 percent saying they have seen an uptick in customer satisfaction.
"AI-based tools are also driving customer engagement and internal efficiency, and the largest benefits appear in dollars and cents; well over half of respondents have implemented AI in at least some areas, with two-thirds citing financial performance gains from their use of this technology," the report states.
"Organizations are relying on these technologies to survive uncertain times by reducing operational risks and leveraging digital tools to achieve a wide array of benefits that help meet overarching business goals," the report adds.
In September, the United Nations human rights chief Michelle Bachelet warned that AI systems may pose a "negative, even catastrophic" threat to human rights and called for AI applications that are not used in compliance with human rights to be banned.
Her remarks came shortly after her office published a report that analyzes how AI affects people's right to privacy, as well as a string of other rights regarding health, education, freedom of movement, and freedom of expression, among others.
According to the report, numerous states and businesses often fail to carry out due diligence while rushing to incorporate AI applications, and in some cases, this has resulted in dangerous blunders, with some people reportedly being mistreated and even arrested due to flawed facial recognition software.