LONDON—Just 1 in 10 British jihadis have been prosecuted upon their return to the United Kingdom, UK Minister of State for Security Ben Wallace said on June 11.
An estimated 850 people are thought to have traveled from Britain to join the ISIS terrorist group in Syria, with around 400 returning. And out of the 400 jihadis returning to the UK, Wallace said, only 40 have been prosecuted for the "direct action they have carried out in Syria." The 400 returnees include men, women, and children.
The figures, which were revealed at a June 11 Commons debate on new counterterrorism and security proposals, raise ongoing concerns about how the UK can deal with jihadis returning to Britain.
"Approximately 40 have been prosecuted so far—either because of direct action they have carried out in Syria or, subsequent to coming back, linked to that foreign fighting," Wallace said.
John Woodcock, member of Parliament for Barrow and Furness, expressed concern at the debate over the low prosecution figures.
"If they have been to Iraq or Syria, have been aiding Daesh [ISIS], in whatever form, and they are British citizens and they are returning, they have been aiding enemies of the British state," he said. "They are people who are wanted for enacting violence on our civilians and on our armed forces."
He called for Australian-style legislation in which it is an offense for citizens to travel to certain terrorist hotspots.
Citing Australia's declared area offense laws, British Home Secretary Sajid Javid said, "I am looking at just that."
But he added, "It is not as straightforward as it might sound."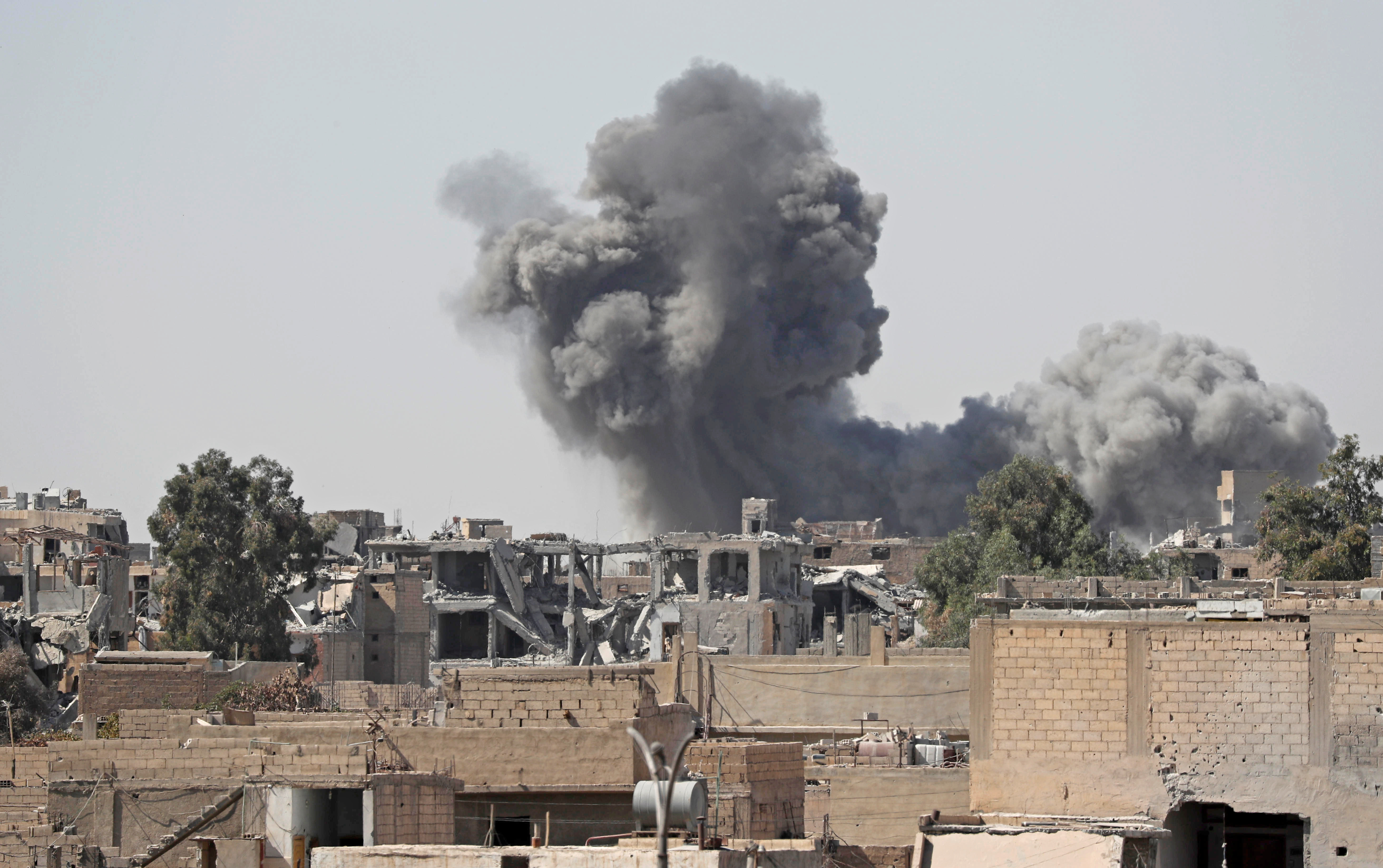 Speaking at the debate, Shadow Home Secretary Diane Abbott hoped for more clarity for the Counterterrorism and Border Security Bill, and said there is a risk that the legislation may impact freedom of speech.
"We're in danger in this legislation of confusing bad thoughts with bad deeds, but we hope to clarify this issue as the bill goes through the House," she said. "We would say the gap between having a personal opinion and inciting other unlawful acts is not an anomaly."
Earlier this month, Javid said the biggest threat in the UK is still from Islamist terrorism.
Javid said he is taking "a long, hard, forensic look" at the powers available to law enforcement and security to counterterrorism in its early stages.
There are about 20,000 potential terrorist extremists listed by security services in the UK, and about 3,000 of these are deemed high priority.
Insufficient Evidence
The main challenge the UK faces in prosecuting those returning from Syria is insufficient evidence.
"The ones that very evidently posted pictures on social media with a black shahada in the background and brandishing a weapon, or extorting some sort of rhetoric in support of Islamic State [ISIS], they're fairly clear cut and dried in terms of being able to prosecute," said Will Geddes, counterterrorism expert and managing director of security consultants International Corporate Protection.
But other returnees may be reintegrating into society, he said.
"There could be those that haven't been specifically arrested because they are 'left to run,' left to reintegrate into their communities—that's not to say they aren't being subject to some degree of surveillance."
Last year, a government strategy called Operation Constrain made headlines after the Mail on Sunday reported plans to target the 20,000 potential extremists listed by MI5 as part of a de-radicalization program, providing them with taxpayer funded council houses and other support.
Since 2015, under the government's Prevent program, teachers, doctors, and social workers can refer people who they fear may be at risk of turning to extremism.
"Has it succeeded on some levels? Yes. Has it failed on some levels? Yes," said Geddes, citing Prevent. "It's something that needs to be constantly readdressed, re-evolved, reviewed, and changed, so that it tries to learn from its mistakes."
Watch Next:
People Gather to Protest 'Real Bodies' Exhibition in Sydney
There is reason to believe that the corpses on display have come from non-consenting Chinese citizens.