Former "Empire" actor Jussie Smollett, who is accused of lying about an alleged hate crime, took the stand in his own trial on Monday.
Smollett, 39, was charged with six counts of disorderly conduct on suspicion of making false reports to police over an alleged race-based attack that occurred in the winter of 2019 in a bid to gain publicity. Smollett previously has denied staging the attack on himself, pleading not guilty to the charges.
When he took the stand, Smollett spoke so quietly that his own defense attorney had him speak up, reported the Chicago Tribune. The trial is not being televised.
His attorneys asked Smollett about his family life and his acting career before he was asked about details of the case.
Last week during the trial, two brothers—Abimbola and Olabingo Osundairo—took the stand and said Smollett orchestrated the hoax to get publicity, giving them $100 for supplies and instructing them to place a noose around his neck and yell homophobic slurs. They also said Smollett paid them $3,500 to carry it out.
On Monday, Smollett was asked about his relationship with Bola Osundairo, claiming when he met Osundairo in 2017, the two did drugs before entering a private room in a bathhouse and "did more drugs."
When asked what kind of drugs the pair allegedly did, Smollett replied, "Cocaine and weed. I had the weed, I always have weed on me."
Osundairo said during witness testimony last week when he said he is "not a drug dealer," and that "I don't sell." He also said that he and Smollett "were never dating" or in a relationship, which was contradicted during Smollett's testimony on Monday.
Smollett claimed that Olabinjo, Bola's brother, "kinda creeped me out."
"I was very well aware of the fact that this was not necessarily a friendship to shine light on," Smollett testified. "He didn't like me or wasn't feeling me, that was fine. He took the vibe out of the room." After that statement, the trial took a lunch break.
But last week, Bola Osundairo testified that he believed Smollett "could help further my acting career" and that Smollett "told me that we would need another person to fake beat him up. He mentioned could my brother do it. I said yes."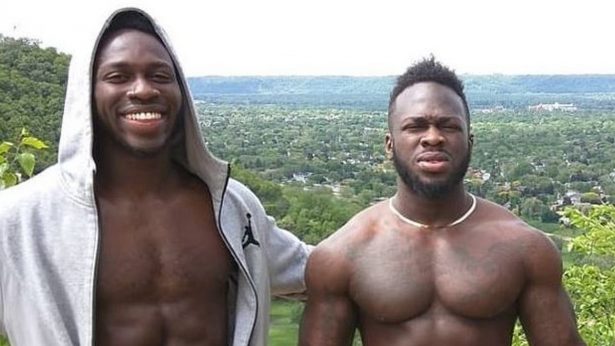 Meanwhile, Olabinjo Osundairo also told jurors that Smollett "had this crazy idea of having two MAGA supporters attack him" and added that he wanted "to put that on social media."
"Mr. Smollett asked you to fake attack him?" Deputy Special Prosecutor Sam Mendenhall asked him. "Yes," Ola Osundairo responded.
"Pretending to be Trump supporters?" the prosecutor continued. "Yes," he said.
"So he could then post it on social media?" Mendenhall asked. "Yes," Ola Osundairo continued.
Neither Abimbola nor Olabingo Osundairo were charged with a crime.
Defense attorneys have suggested the brothers, who are black, were motivated to accuse Smollett of staging the hoax because they disliked him and then saw an opportunity to make money. They suggested that after the Osundairo brothers were questioned by police about the alleged attack, they asked Smollett for $1 million each to not testify against him at trial.
The Osundairo brothers testified that Smollett told them to yell "this is MAGA country" during the fake assault, an apparent reference to then-President Donald Trump's slogan, "Make America Great Again."
Disorderly conduct, a class 4 felony, carries a prison sentence of up to three years, but experts have told The Associated Press that if Smollett is convicted he likely would be placed on probation and ordered to perform community service.
The Associated Press contributed to this report.