Former "Empire" actor Jussie Smollett was indicted again in connection with the alleged attack in Chicago in January 2019.
He was originally charged with 16 counts of felony disorderly conduct for allegedly lying to police. Officials claimed he staged a hate crime attack on himself because he was not happy with his "Empire" salary.
The Cook County Clerk's Office told ABC Chicago that special prosecutor Dan Webb indicted Smollett on six counts of disorderly conduct for allegedly making four separate false reports to Chicago police "related to his false claims that he was the victim of a hate crime, knowing he was not the victim of a crime."
Webb announced the charges in a press release obtained by the Chicago Tribune, saying that "further prosecution of Jussie Smollett is 'in the interest of justice.'"
Smollett has been accused of hiring two brothers to stage the attack, which allegedly involved racist slurs, a "Make America Great Again" hat, and a noose. Smollett has denied that he staged the incident. Police and prosecutors alleged one brother was an extra on "Empire" while the other was Smollett's former personal trainer.
In February 2019, all charges against the actor were dropped in exchange for community service and forfeiture of a $10,000 bond payment.
Webb was appointed as a special prosecutor after the initial charges were dropped.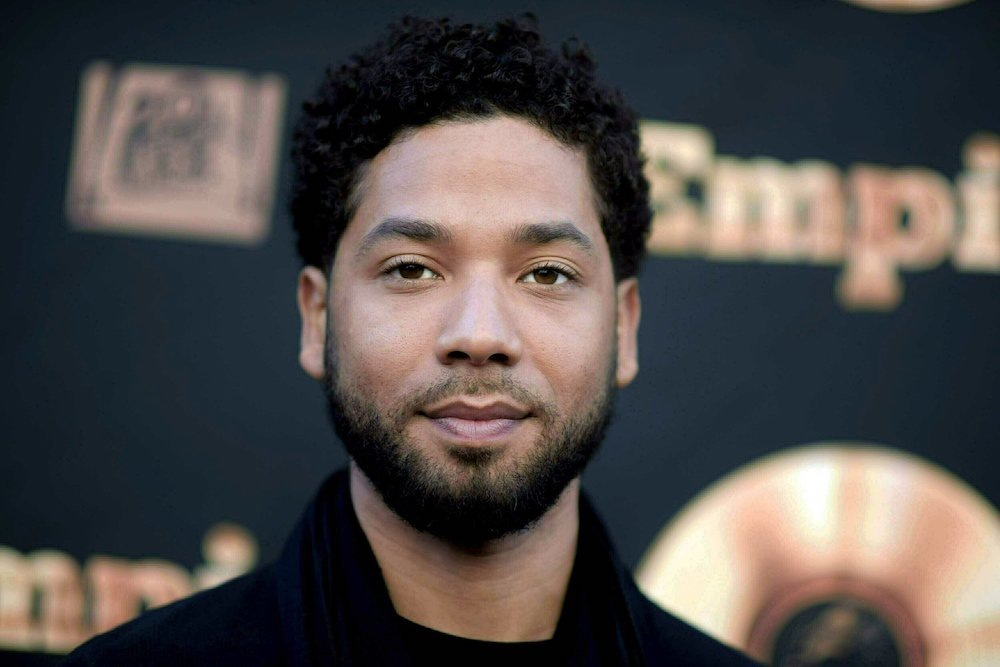 The dismissal of charges drew an immediate backlash. Former Mayor Rahm Emanuel called the deal "a whitewash of justice" and lashed out at Smollett for dragging the city's reputation "through the mud" in a quest to advance his career, The Associated Press reported. And he asked, "Is there no decency in this man?"
Smollett's attorneys said last year that his record was "wiped clean" of the 16 felony counts. The actor insisted that he had "been truthful and consistent on every single level since day one."
"I would not be my mother's son if I was capable of one drop of what I was being accused of," he told reporters in March after a court hearing. He thanked the state of Illinois "for attempting to do what's right."
Defense attorney Patricia Brown Holmes said the actor was "attacked by two people he was unable to identify" and "was a victim who was vilified and made to appear as a perpetrator."
Smollett accused Chicago police of malicious prosecution and said he was the victim of "mass public ridicule and harm" after police alleged he was behind the attack. Chicago sued Smollett for $130,000 to recover the cost of the investigation, according to CBS Chicago.
The Associated Press contributed to this report.