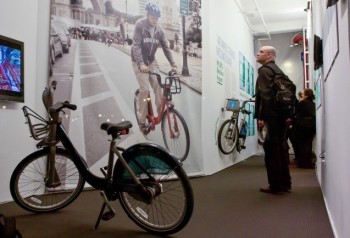 NEW YORK—The beginning of a massive bike share system in the city is expected in July,  a Department of Transportation spokesperson confirmed on Tuesday.
Throughout its different stages, summer 2012 has been pegged as the share's start date. This is the first time a month has been given.
Station locations for the system—which will have 10,000 bikes and more than 600 stations, with a station about every three blocks—have not been finalized. Locations have been discussed at workshops with organizations and community boards throughout the areas that will have bike share. These areas are Manhattan up to 79th Street and a swath of Brooklyn including Williamsburg and Bedford-Stuyvesant. Satellite stations outside of these areas are possible.
The last event on the timeline before the system launches is an open house at Grand Central Library on May 5 from 2p.m. to 4 p.m. Those interested can see the bike share bikes in person, ask questions, and pick up free bike giveaways.