Independence Day 2019 celebrating marking the birth of the United States of America have been filled with parades, concerts, competitive eating and, of course, fireworks as people across the nation gathered to enjoy their hard-won freedom on the national holiday.
Washington, Philadelphia, New York, Boston, and other places around the country are holding massive celebrations with big-name artists like Jon Voight, Jennifer Hudson, Luke Bryan, and Carole King.
Despite the wet weather, thousands gathered in the nation's capital to join President Donald Trump's July 4 celebrations and to see the fireworks he promised would be the "biggest ever" in Washington history.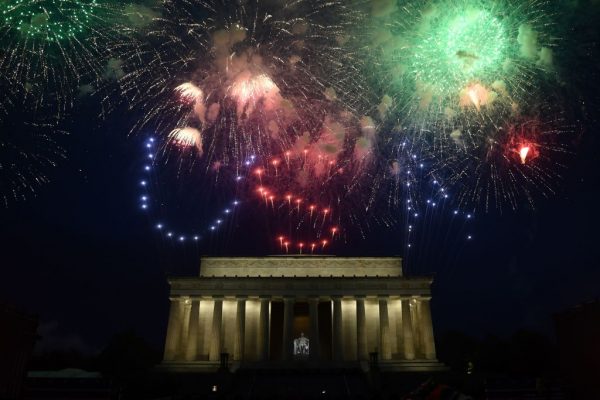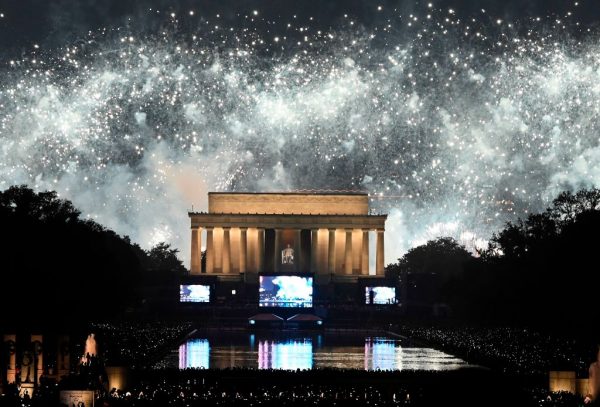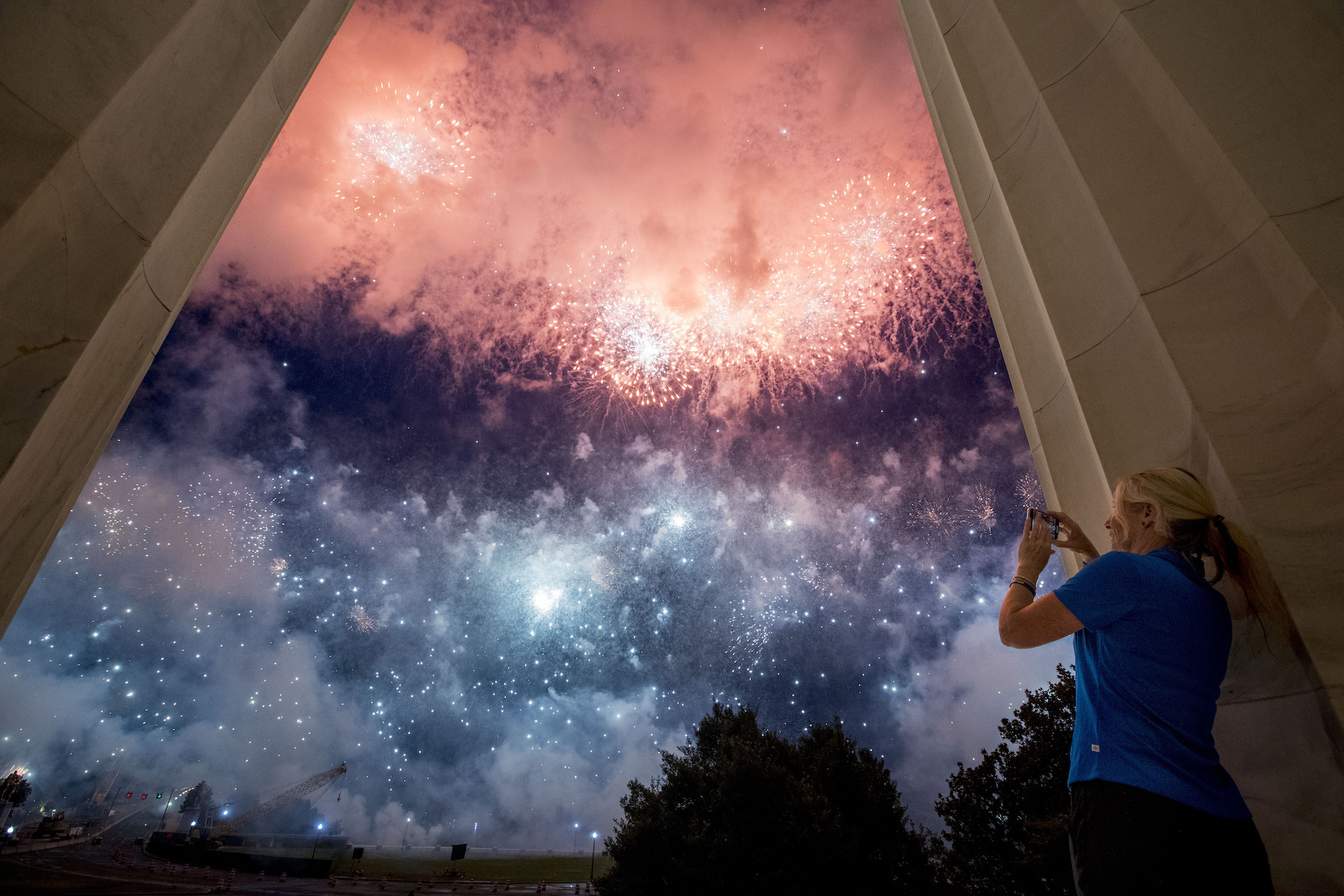 "Big 4th of July in D.C. 'Salute to America.' The Pentagon & our great Military Leaders are thrilled to be doing this & showing to the American people, among other things, the strongest and most advanced Military anywhere in the World. Incredible Flyovers & biggest ever Fireworks!" the President tweeted on July 2.
Before the fireworks extravaganza, Trump addressed the nation in July 4 speech to celebrate America's heritage, praising members of the armed forces who lost their lives to defend the nation, and mapping an optimistic path for the years ahead.
"We celebrate our history, our people, and the heroes who proudly defend our flag—the brave men and women of the United States Military!" Trump said facing a vast sea of faces gathered on the National Mall.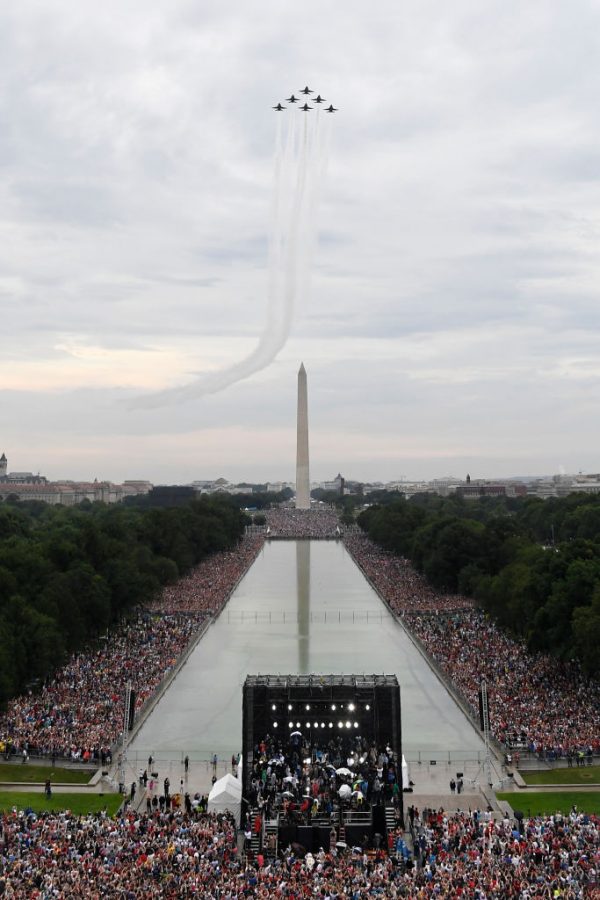 "As we gather this evening in the joy of freedom, we remember that we all share a truly extraordinary heritage. Together, we are part of one of the greatest stories ever told—the story of America."
Trump went on to applaud the accomplishments of the five branches of the U.S. Military, recounting each of their histories as military planes soared overhead.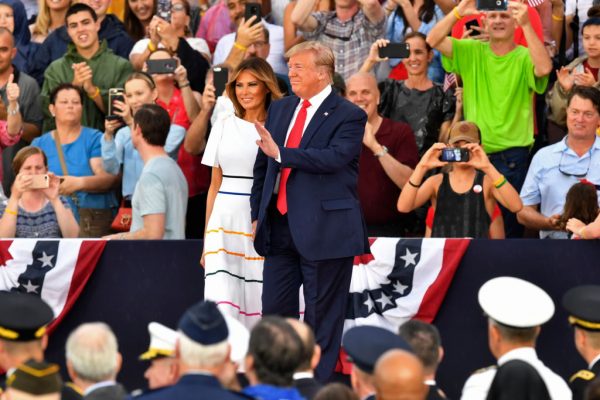 He also invoked the words of the Declaration of Independence, the nation's founders, and historical figures who shaped the nation from the steps of the Lincoln Memorial.
"That same American Spirit that emboldened our founders has kept us strong throughout our history. To this day, that spirit runs through the veins of every American patriot. It lives on in each and every one of you," the president said.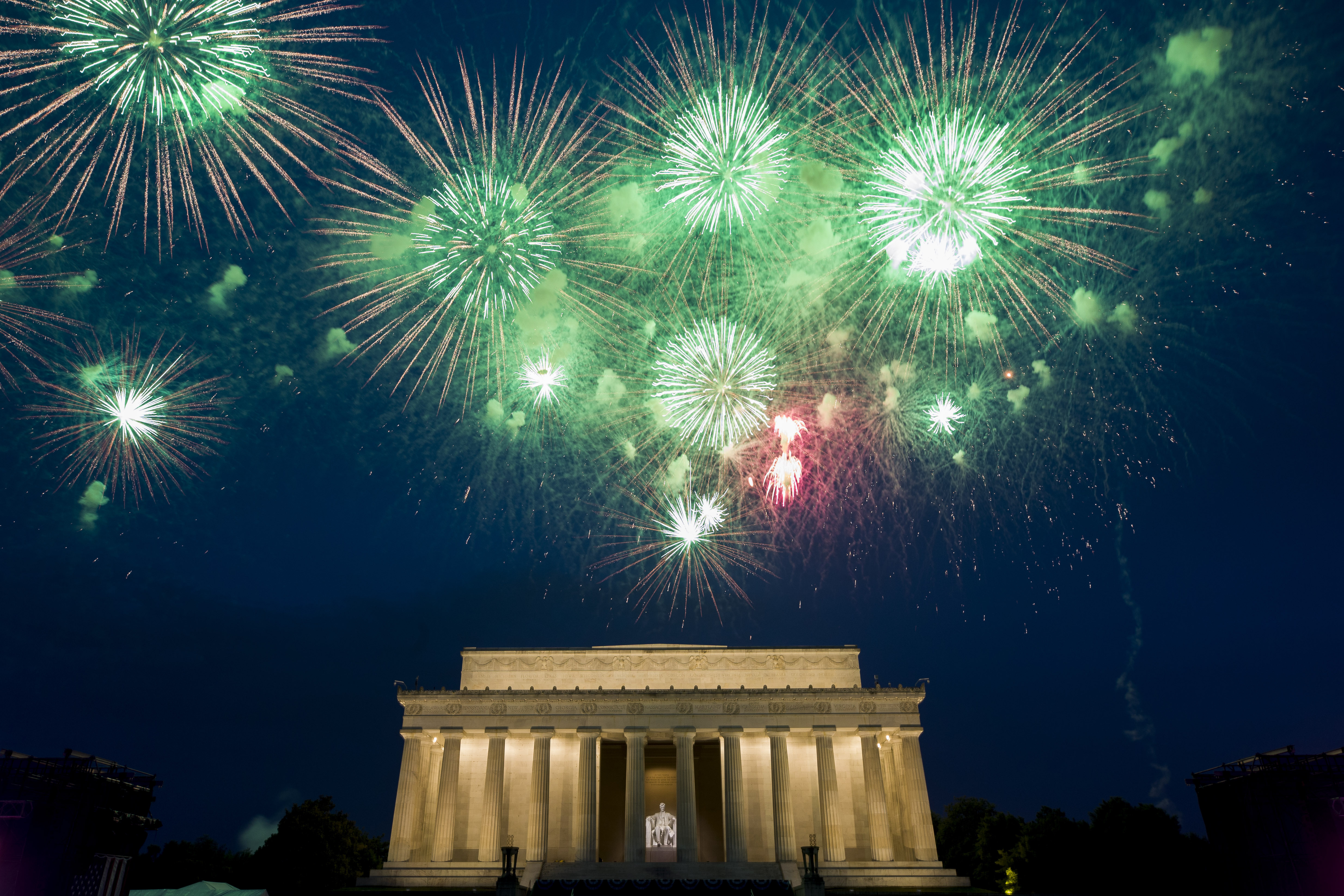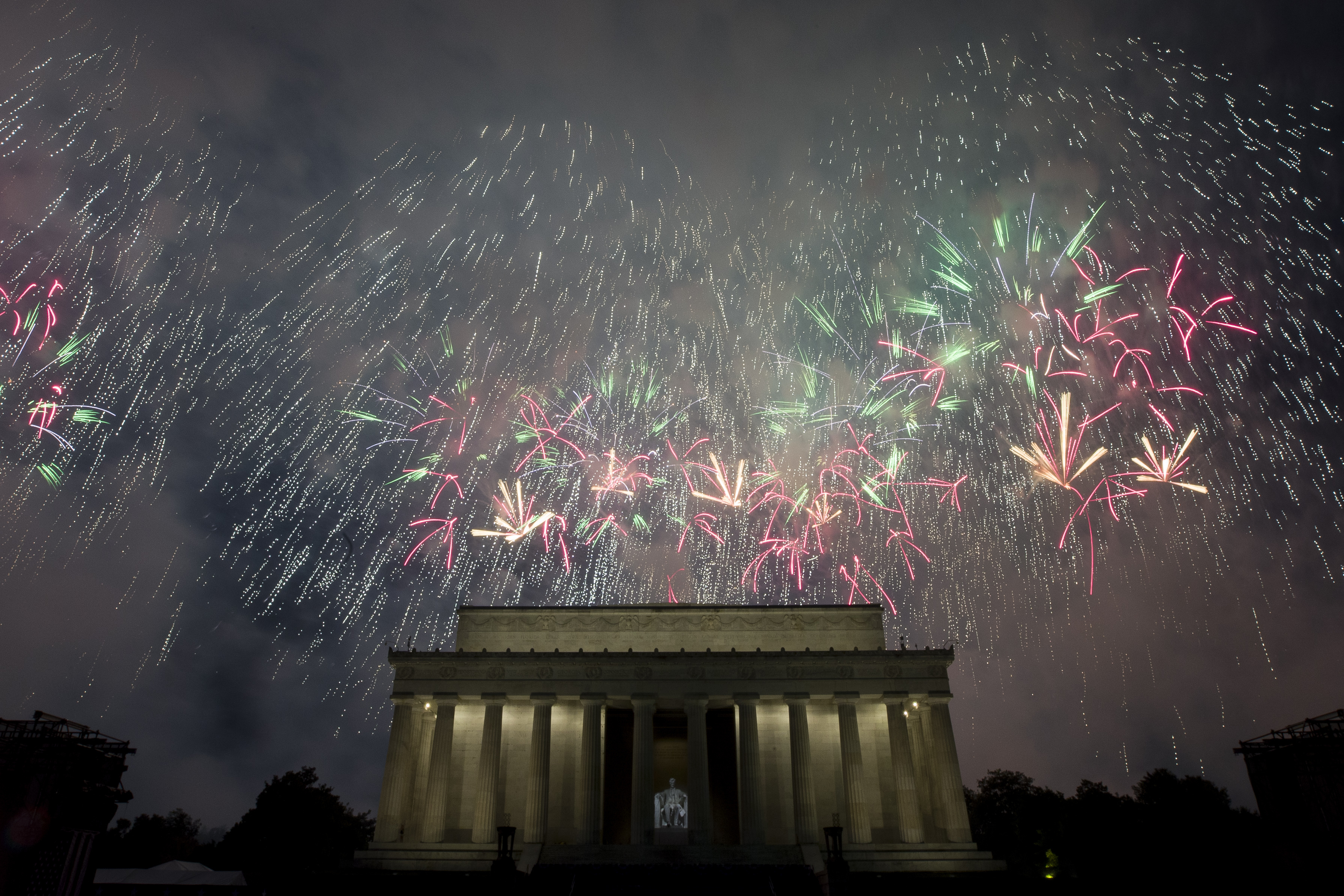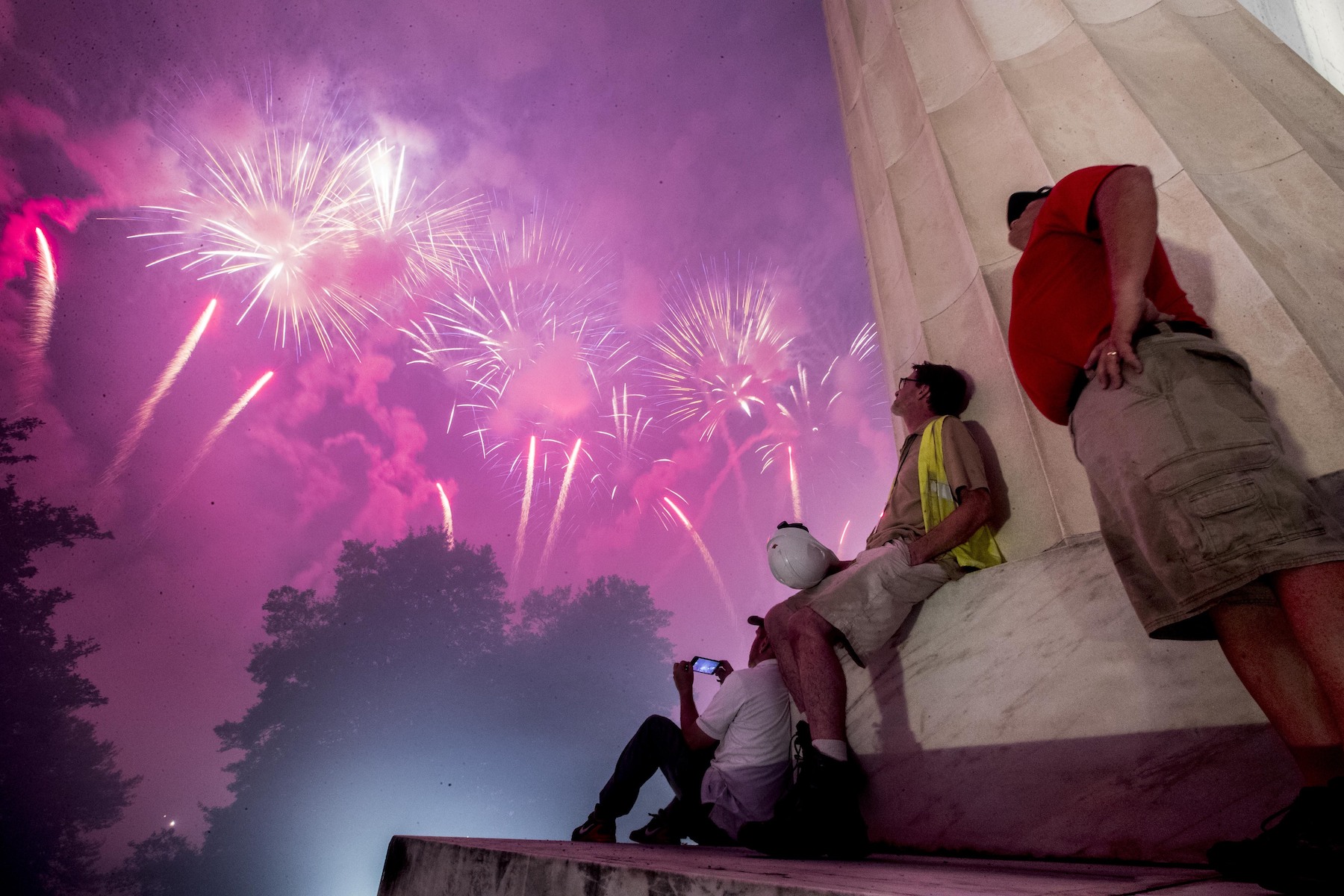 Fireworks were also enjoyed in other cities, with New York's East River lit up by the annual Macy's fireworks on the Brooklyn Bridge.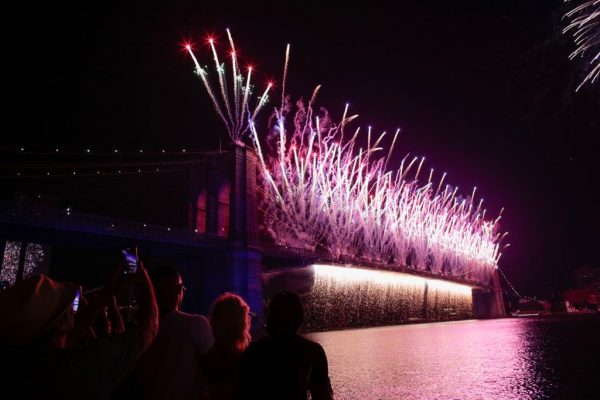 With reporting by The Associated Press and Epoch Times reporter Ivan Pentchoukov.