Former San Antonio Mayor Julian Castro said he's dropping out of the 2020 race.
"It's with profound gratitude to all of our supporters that I suspend my campaign for president today. I'm so proud of everything we've accomplished together. I'm going to keep fighting for an America where everyone counts—I hope you'll join me in that fight," Castro said in a statement on Jan. 2.
Castro, 45, was the U.S. Secretary of Housing and Urban Development during the later years of the Obama administration. He joined the University of Texas at Austin's LBJ School of Public Affairs in 2017 after leaving that position.
He announced his bid for the Democratic presidential nomination on Jan. 12, 2019.
Castro released a video on Twitter on Jan. 2 announcing the end to his candidacy, highlighting some moments on the campaign trail.
"I'm so proud of the campaign that we've run together. We've shaped the conversation on so many important issues in this race, stood up for the most vulnerable people, and given a voice to those who are often forgotten," he said.
"But with only a month until the Iowa caucuses, and given the circumstances of this campaign season, I've determined that it simply isn't our time. So today it's with a heavy heart and with profound gratitude that I will suspend my campaign for president."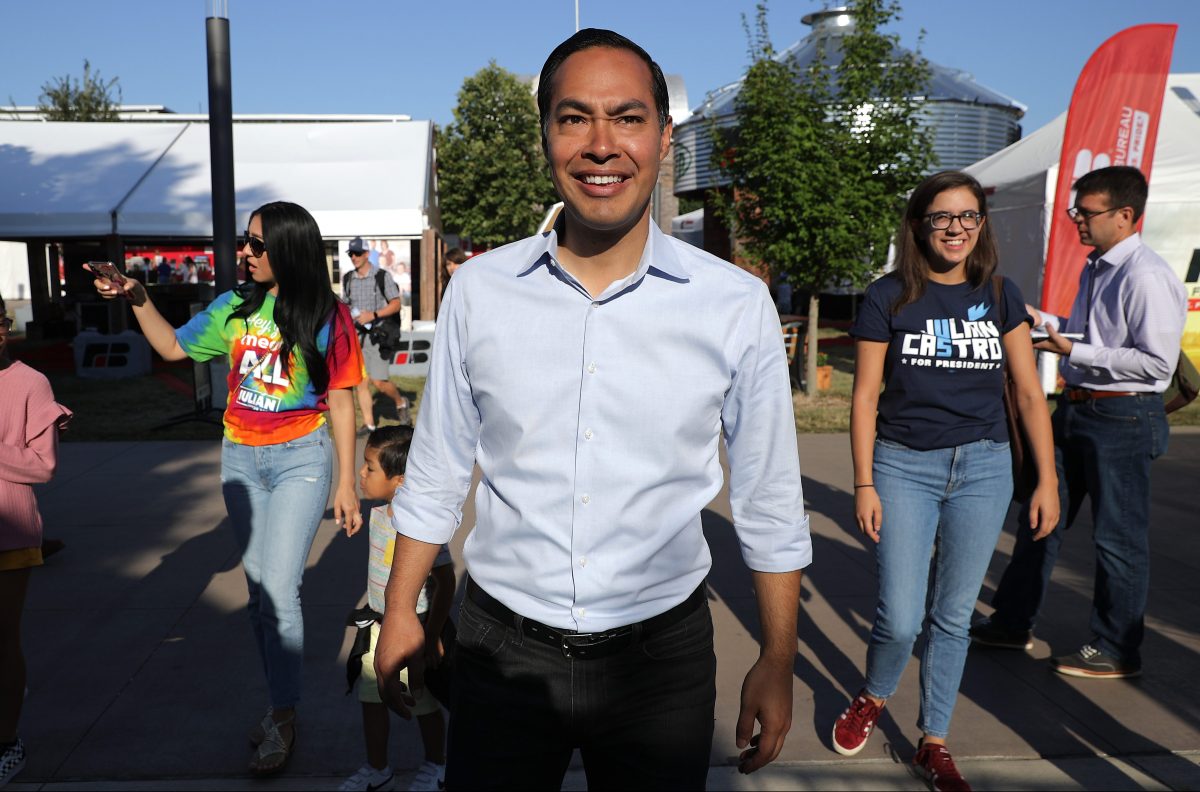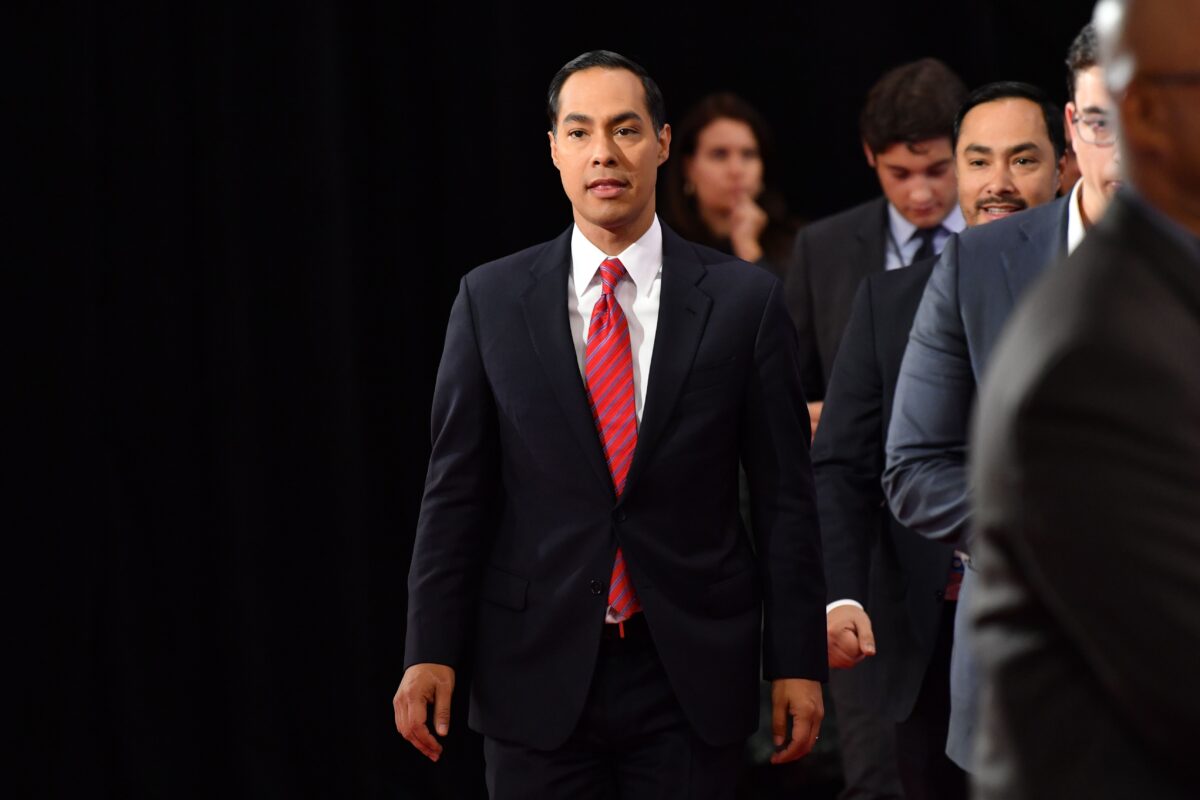 Castro thanked volunteers and promised to keep fighting for illegal immigrants.
Castro is one of a slew of Democratic candidates to call for decriminalizing border crossings, which immigration experts say would lead to a flood of new migrants. Castro traveled to Mexico in October 2019 and took to the Texas border a dozen people who said they were exceptions to President Donald Trump's "remain in Mexico" policy for migrants.
The 12 people were sent back to Mexico later that day.
Castro struggled in recent months to raise enough money, threatening to drop out of the race twice in the fall amid looming debate qualification deadlines. He didn't qualify for the December debate and wasn't expected to qualify for the upcoming four debates in early voting states.
Castro's exit from the race follows that of Sen. Kamala Harris (D-Calif.). Former Massachusetts Gov. Deval Patrick and former New York City Mayor Michael Bloomberg both entered the race late in 2019.
The rest of the field includes former Vice President Joe Biden, entrepreneur Andrew Yang, South Bend Mayor Pete Buttigieg, and Sens. Elizabeth Warren (D-Mass.), Bernie Sanders (I-Vt.), Amy Klobuchar (D-Minn.), and Rep. Tulsi Gabbard (D-Hawaii).
The Iowa Democratic caucuses will be held on Feb. 3.
Correction: A previous version of this article did not include Rep. Tulsi Gabbard (D-Hawaii) in the list of current Democratic presidential candidates. The Epoch Times regrets the error.