Former Obama administration cabinet secretary Julian Castro became the 10th Democratic presidential candidate to meet the thresholds to qualify for the next round of debates.
The Democratic National Committee (DNC) set the thresholds and has said the number of contestants is limited to 20 across two nights, with a maximum of 10 appearing each night.
A former mayor of San Antonio, Castro, 44, made the stage thanks to a CNN poll that was released on Aug. 20. The debates will be held in Houston on Sept. 12 and Sept. 13 and hosted by ABC News and Univision.
It was his fourth qualifying poll. The candidates needed at least four polls with two percent or greater support in addition to donations from at least 130,000 people. Castro's campaign said previously that he met the donor threshold.
"Thank you to all of our supporters across the country! Let's keep up the momentum. Looking forward to hitting the debate stage in Houston and making y'all proud," Castro said in a statement on Twitter.
Thank you to all of our supporters across the country! Let's keep up the momentum.

Looking forward to hitting the debate stage in Houston and making y'all proud. pic.twitter.com/R8gbYA8hdM

— Julián Castro (@JulianCastro) August 20, 2019
The others who have qualified are: former Vice President Joe Biden, South Bend, Indiana Mayor Pete Buttigieg, former Rep. Beto O'Rourke (D-Texas), businessman Andrew Yang, and Sens. Cory Booker (D-N.J.), Kamala Harris (D-Calif.), Bernie Sanders (I-Vt.), Amy Klobuchar (D-Minn.), and Elizabeth Warren (D-Mass.).
Castro's qualification comes just eight days before the polls deadline.
Two other candidates—billionaire Tom Steyer, 62, and Rep. Tulsi Gabbard, 38—are close to qualifying, needing one or two polls to meet the criteria. Gabbard got two percent in the CNN poll, giving her at least two qualifying polls. She has garnered at least two percent in other polls but it wasn't clear whether they met the committee's criteria as not every poll counts.
Washington Gov. Jay Inslee has also said he's met the donor criteria but lacks several polls.
Among the others who haven't qualified: former Rep. John Delaney (D-Md.), Montana Gov. Steve Bullock, Rep. Tim Ryan (D-Ohio), and author Marianne Williamson. The rest of the field did not appear to be close as of Aug. 20, with only Sen. Kirsten Gillibrand (D-N.Y.) having one qualifying poll. Gillibrand said recently her campaign has surpassed 100,000 donors.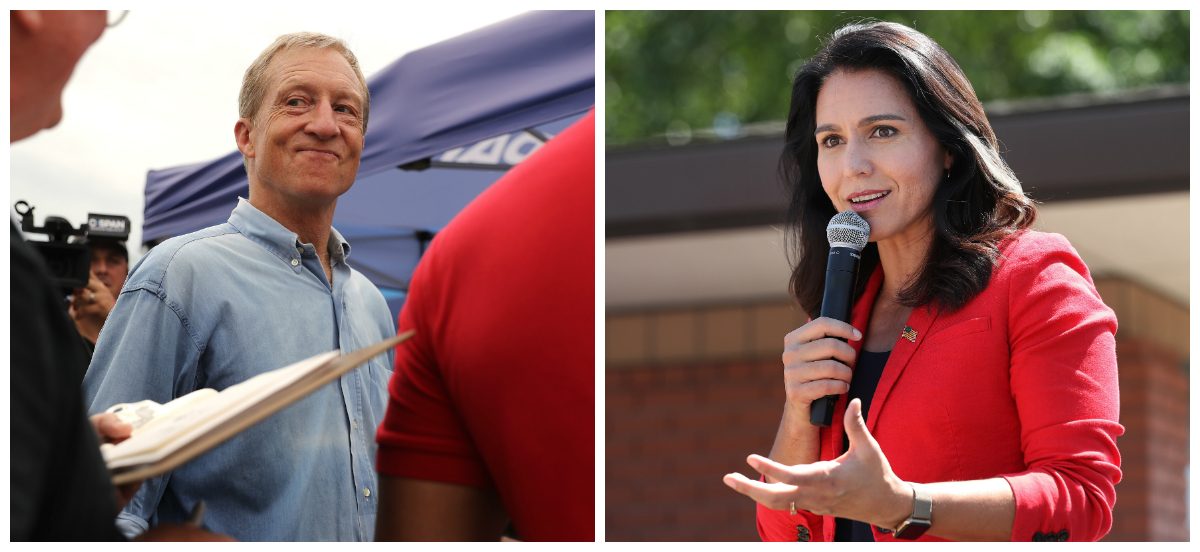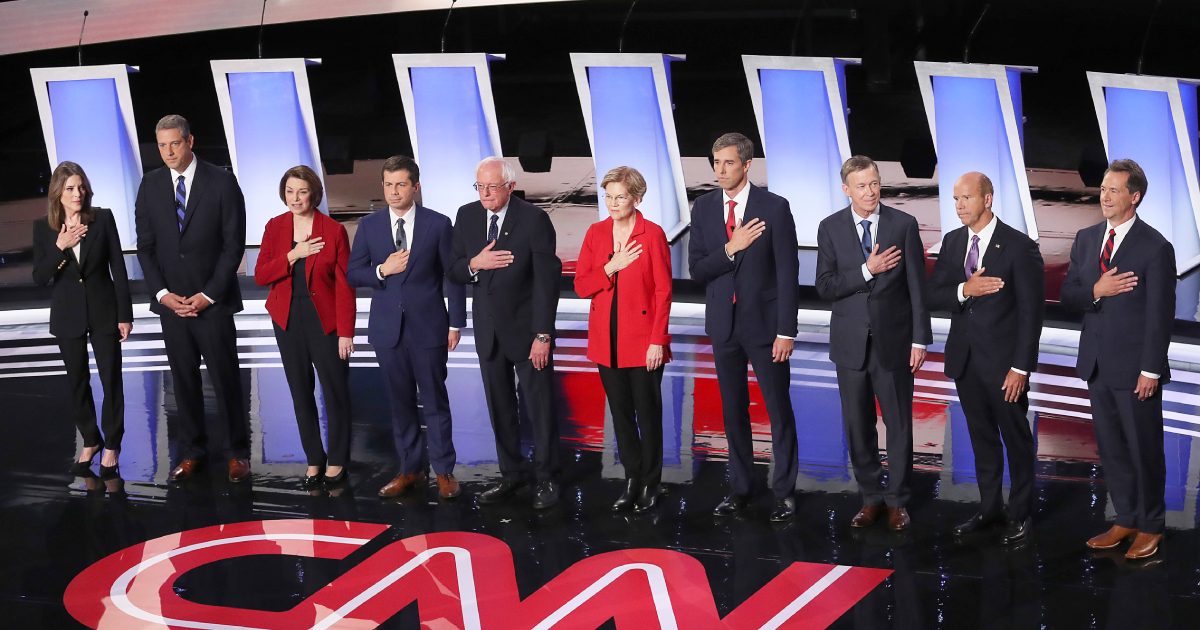 The DNC announced earlier this year that candidates would need to receive 2 percent or more support in at least four national polls or polls in Iowa, New Hampshire, South Carolina, and/or Nevada.
The polls must be released between June 28 and Aug. 28 and conducted by only certain pollsters. The polls cannot overlap in terms of being in the same state, or region, or by the same pollster.
Candidates must also have received donations from at least 130,000 unique donors and have a minimum of 400 donors in at least 20 states by Aug. 28.
The criteria increased from those necessary for appearances in the CNN debates in July. Those thresholds required 1 percent or more in four different polls or receiving campaign contributions from 65,000 unique donors, including 200 donors each from 20 different states.