A Washington, D.C., judge denied requests to dismiss charges against some 200 people indicted with rioting during President Donald Trump's Inauguration Day earlier this year.
Lynn Leibovitz, a District of Columbia superior court judge, issued an order that shut down the motions to dismiss charges last Thursday, according to Buzzfeed News. They'll now be tried in groups starting in November 2017 until sometime in 2018. Leibovitz heard arguments in July.
Jason Flores-Williams, a defense attorney, said he's preparing for the trials.
"It provides us with the opportunity to take these important issues to the jury, which, thankfully, is the way our democratic legal system was designed," Flores-Williams said.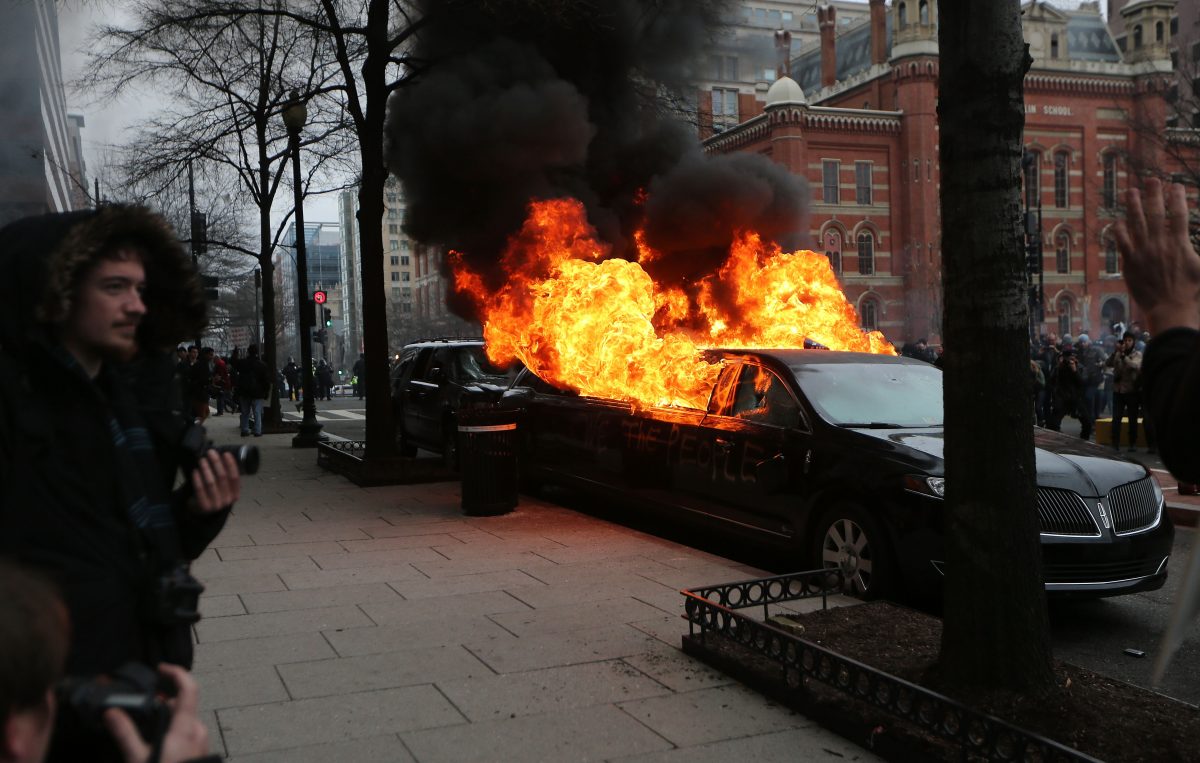 Leibovitz, however, maintained that their cases should go ahead and any issues raised by the defense need to be addressed during a trial.
"It is well settled that persons who may intend political protest, but who become violent or who willfully incite violence or other conduct that creates a grave risk of injury to property and persons in the course of the protest, are not shielded from prosecution," she wrote.
"The issue of the sufficiency of the evidence to sustain any of these charges against any particular defendant is deferred until the trials of the defendants," Leibovitz also wrote, according to WTOP.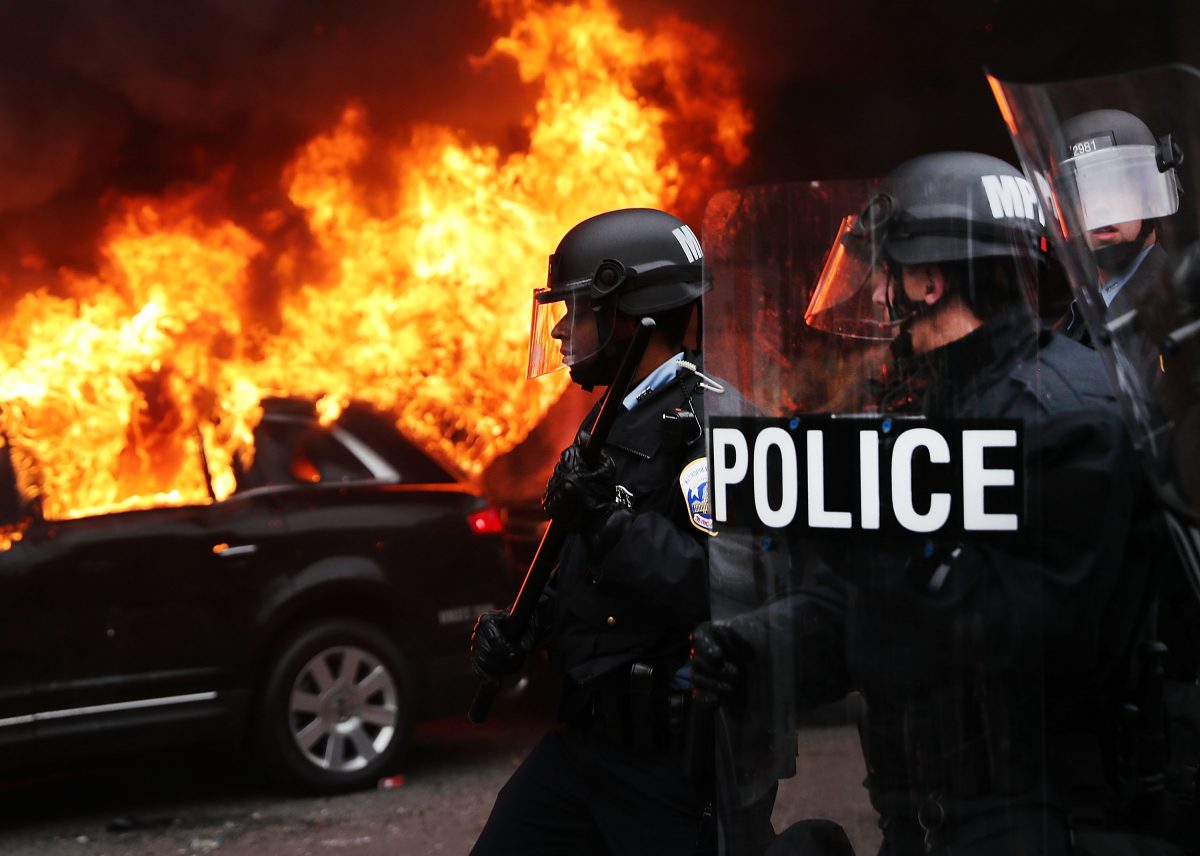 Police in Washington arrested 234 people during demonstrations and riots on Jan. 20. Some burned cars, burned trash cans, broke windows, and damaged property. According to court filings, more than $100,000 in property damage was done.
So far, 19 defendants have pleaded guilty to felony rioting and property destruction charges, Buzzfeed reported.
In one instance, a 31-year-old man from Tampa Bay, Florida, got a jail sentence of four months for his role in the riots, the Washington Post reported in July. In the trial, Dane Powell asked Leibovitz for "leniency," adding that "I stand before you today asking for forgiveness for anyone who was scared, hurt, or felt threatened by me on that day."
Powell had pleaded guilty to assault on a police officer and inciting a riot—both felonies.
The group he was with is accused of forming a "black bloc," a common tactic used by the far-left extremist group, Antifa. Participants dress in all black, wear masks, and sometimes goggles to cover their faces. The group has been accused of fomenting violence in demonstrations across the United States.