A judge in Missouri on Thursday ordered the removal of St. Louis Circuit Attorney Kim Gardner from a high-profile gun case after she used it to fundraise.
Courts have held that a prosecutor should be disqualified if he or she has a personal interest in the outcome of the prosecution, Circuit Judge Thomas Clark II said in a 23-page order.
"This court does not seek to 'interfere with the democratic process' but strongly believes the present 'circumstances' justify disqualification," Clark wrote. "Deference to precedent, acknowledging the will of the voters, and respecting separation of powers are all vital to a representative government, an equitable criminal justice system, and the rule of law. Likewise, campaigning without tainting the right to a fair trial is equally compelling and constitutionally sacred."
Gardner, a Democrat, prominently featured the case in fundraising emails while she campaigned for reelection over the summer.
The emails "raise an appearance of impropriety and warrant disqualification," according to the judge.
The presiding judge of the Twenty-Second Judicial Circuit will identify some other attorney to prosecute the case. The next scheduled event in the matter is a status conference on Jan. 21, 2021.
Gardner said in a statement: "Today the media reported on a judge's ruling on the Mark McCloskey case prior to any official notification. We will review the court order and determine our options."
Joel Schwartz, who is representing Mark McCloskey and his wife, didn't immediately respond to a request for comment.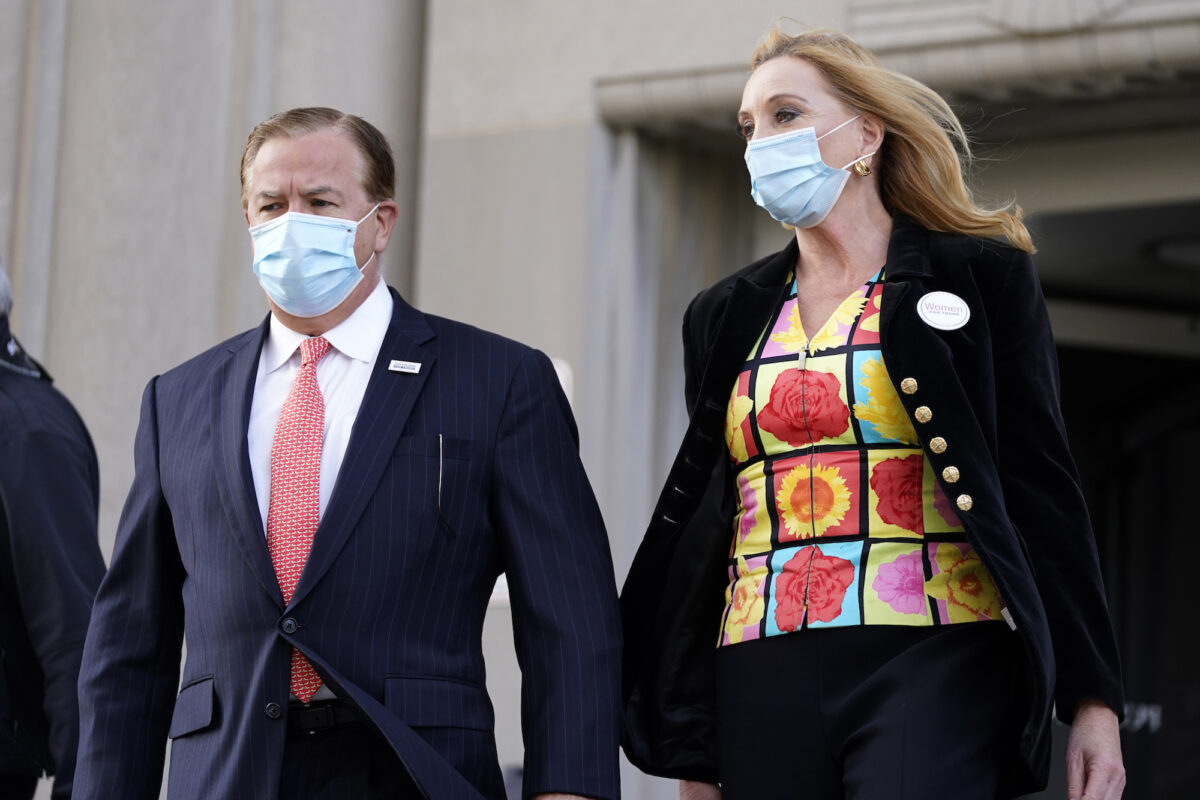 McCloskey and his wife, both lawyers, were charged in June with unlawful use of a weapon, a felony, after brandishing weapons when Black Lives Matter protesters barged into their private neighborhood on their way to the house of Mayor Lyda Krewson's home.
The couple pleaded not guilty in October.
Gardner had charged that waiving weapons around like the man and woman did violated the law, while the McCloskeys asserted they were in fear for their lives, calling the group of activists a mob and citing violent incidents that happened at other protests and riots.
The case drew nationwide attention. Both Gov. Mike Parson, a Republican, and President Donald Trump indicated they would pardon the couple if they were convicted.
The McCloskeys were among those who spoke during the Republican National Convention. They called for Trump's reelection.
City officials announced in September that they were not going to prosecute a group of nine activists who were charged with trespassing for entering the private neighborhood.
Prosecution wasn't warranted, according to City Counselor Michael Garvin, who said the cases were reviewed by prosecutors before the decision.