The rifle and magazine that were used by Kyle Rittenhouse when he shot and killed two individuals in self-defense during a night of riots in Kenosha, Wisconsin, in August 2020, were ordered destroyed by a judge.
Wisconsin Judge Bruce Schroeder, the same judge who presided over Rittenhouse's criminal trial in November 2021, said defense attorneys and prosecutors will be provided footage of the destruction of the AR-15-style rifle and magazine. Assistant District Attorney Thomas Binger said the gun will likely be destroyed in April 2022.
Schroeder approved an agreement between Rittenhouse's lawyers and prosecutors to deal with the rifle.
"The parties—the defense, the state, and also Dominick Black, who purchased that firearm—have all signed off on a stipulation whereby the Kenosha Police Department and Joint Services will destroy that firearm, as well as the magazine, and the scope," Binger told Schroeder during a hearing Friday. "It will not be in anyone's possession."
"I have discussed this with my client and it meets his goals, and we're in agreement," Rittenhouse attorney Mark Richards told the court Friday.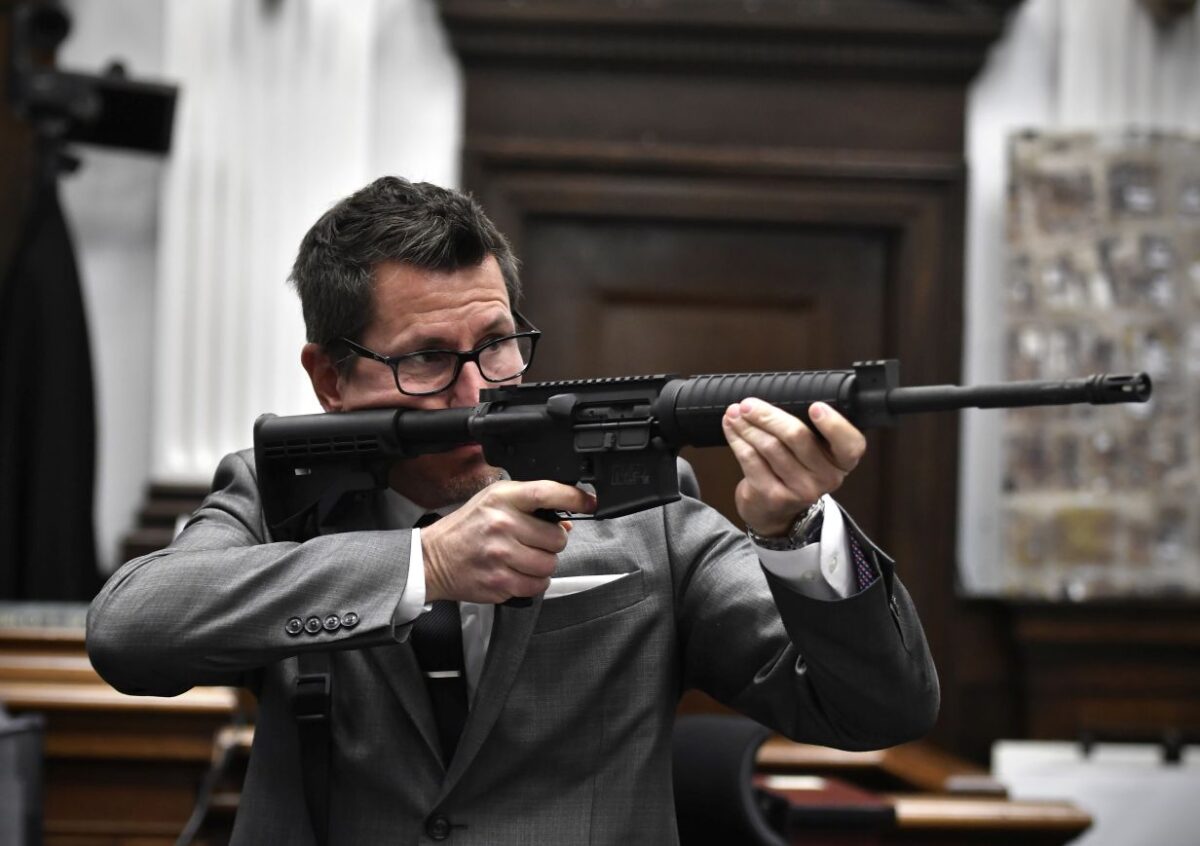 The judge also ordered that Rittenhouse's $2 million bail be divided among his attorney, a foundation that solicited donations for his defense, and actor Ricky Schroder, who donated to the defense fund.
Rittenhouse, who was not at the court hearing on Friday, was found not guilty on all charges on Nov. 19, 2021, stemming from the shooting in a landmark case on the right to bear arms and what constitutes self-defense.
Richards and David Hancock, a spokesman for Rittenhouse, both said earlier in January that Rittenhouse wanted to destroy the rifle and throw the rest of the items away so nothing can be used as a political symbol or trophy celebrating the shootings.
"At the end of the day, two people did lose their lives, period," Hancock told news outlets. "That weapon doesn't belong on a mantle. It doesn't belong in a museum. It belongs where Kyle wants it, and Kyle wants it destroyed."
During the 2020 incident, Rittenhouse shot and killed Anthony Huber and Joseph Rosenbaum before wounding Gaige Grosskreutz in the midst of riots and arson attacks following the officer-involved shooting of Jacob Blake in Kenosha. It came after months of left-wing riots and unrest that was sparked by the killing of George Floyd in May 2020.
The demonstrations turned chaotic at times, with people burning buildings. Rittenhouse and his friend, Dominick Black, joined a group to protect a used car lot on the night of Aug. 25, 2020. Black had purchased the rifle for Rittenhouse, who was 17 at the time.
The Associated Press contributed to this report.