Former House Speaker Dennis Hastert has been ordered to never be alone with a person under 18 unless another adult is present who knows of his conviction. A federal judge has ruled so on Tuesday, Dec. 12, The New York Post reported.
Hastert,75, was sentenced to 15 months in prison in April 2016 and since July this year has been on a two-year supervised release all for dodging bank reporting of cash withdrawals and lying to FBI.
But what brought attention to his case was the reason he was withdrawing the money and lying about it in the first place.
Hastert acknowledged in court that, decades ago, he molested multiple boys on the high school wrestling team he coached.
He later entered politics and was a Republican congressman from 1987 to 2007, and served as house speaker from 1999 to 2007.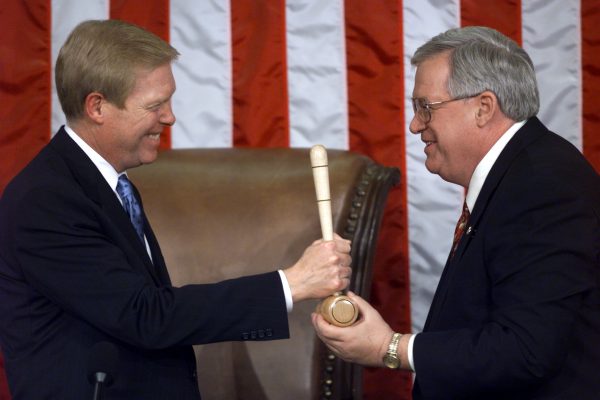 One of the victims approached Hastert around 2010 and wanted $3.5 million as a compensation, according to court documents.
Hastert agreed, but wanted to keep the matter private. He started withdrawing $50,000 at a time from multiple bank accounts to pay the victim. But the banks started asking questions, because they are required to report to the goverment withdrawals above $10,000, together with any suspicions of illegal activity.
To avoid the reporting, Hastert switched to $9,000 withdrawals, but doing so in order to dodge the bank reporting it  as illegal. The FBI thought he may have been bribing somebody or being extorted by somebody. When they talked to Hastert, he said he was keeping the money, which was a lie.
As part of his sentence, Hastert was ordered to pay $250,000 to a group that advocates for sex abuse victims. He's also required to undergo sex-offender treatment.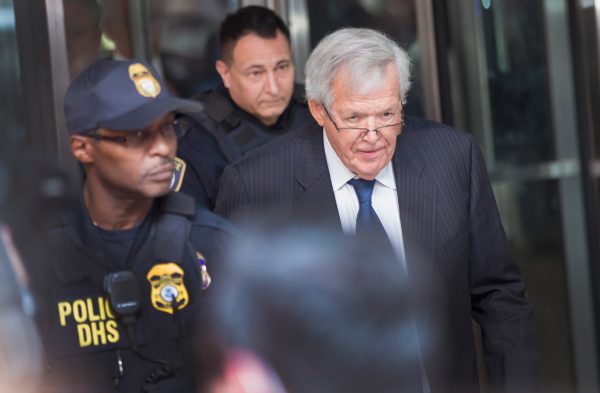 A probation officer filed a report on Monday in Chicago federal court asking for Hastert to never be left alone with minors, the Post reported, though the report itself was sealed.
U.S. District Judge Thomas Durkin agreed to impose the restriction.
If Hastert asks an adult to accompany him so he could be around a minor, such adult fist has to be approved by a probation officer and the person providing Hastert the sex-offender treatment.
Even though the statute of limitation on Hastert's sex abuse crimes has long passed, the court still found a way to limit the risk he may pose to children.
While you're here… Share!
We work hard to deliver the most important and interesting news every day for you, but would like to ask a little favor in return: Would you please share this story with your friends? You can just click the share button below. Thank you!