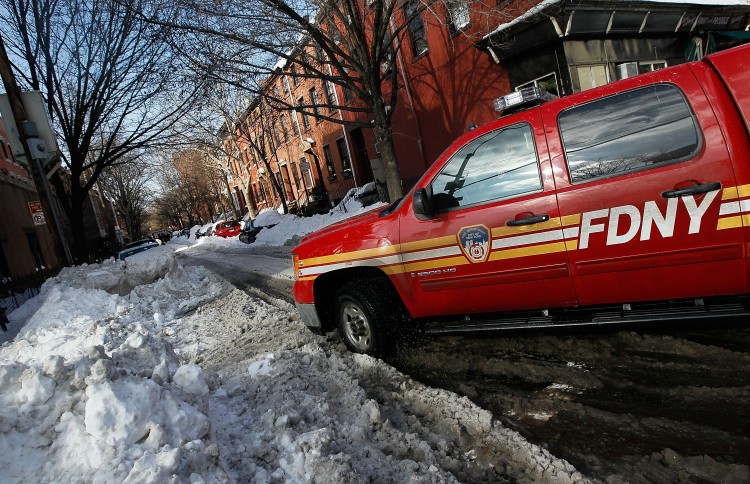 NEW YORK—The city initiated a review of the 911-system after it was overwhelmed with calls during the December 2010 blizzard. The review has been kept from the public, but, on Monday, New York State Supreme Court justice in Manhattan ruled that the city must release it.
The city government argued that the currently available portion of the review is just a draft, and releasing the documents could hamper city officials openly expressing themselves because of the chance that open expression could be made public.
A belief in transparent government motivated the decision, with the justice, Arthur F. Engoron, saying that the taxpayer-funded consultant's report and its drafts should be made public, according to AP. "The city's not the only interest group here, and the city's not infallible," Engoron said. He compared the city's argument to President Richard Nixon's arguments to keep documents private during the Watergate scandal.
The 911-system received almost 50,000 calls on Monday, Dec. 27 alone, making that the day the sixth highest call total ever.
On Jan. 5 of this year, a comprehensive overhaul of the city's 911-system was announced by the mayor and other officials. The system can now handle 50,000 calls per hour, and combines the NYPD and FDNY dispatch systems, among other advances, according to the city.
Finding out whether response times have quickened is among the factors the study examines.
"We are disappointed in the ruling and we are reviewing all options including the possibility of appeal," said City Law Department spokeswoman Kate Ahlers.
Several unions, especially the fire department, sued the city for disclosure of all parts of the study as they come out.
The full review, which would have been released without draft documents, is expected to be released in a month to a month and a half, according to Ahlers. The city now has a week to either release the draft or appeal the ruling.
Mayor Bloomberg said on Friday during his weekly radio talk with WOR 710 host John Gambling that "we'll read" the working paper, or draft, but "you can't take a working paper that nobody has checked the facts or anything and put it out because all of a sudden everybody believes that that's the truth."
There are also different ways to measure response times, such as from when the call arrives and when the emergency personnel arrive on the scene, which are sometimes hard to measure, he added, repeatedly noting higher life expectancy as one number that provides some proof of better emergency action.