The man who was in a car with George Floyd on the day that Floyd died described in detail last year Floyd's demeanor and taking of drugs, but those statements will not be allowed to be shown to the jury in the trial of former Minneapolis police officer Derek Chauvin.
Morries Hall will appear in court on Tuesday but the answers he gave to law enforcement on June 2, 2020, after being apprehended in Texas are not admissible in Chauvin's trial, Hennepin County Judge Peter Cahill ruled on Monday.
Cahill said he was concerned about the trustworthiness of Hall's statements, echoing a prosecutor from earlier in the day.
"I see nothing internally within the question and answer statement that Mr. Hall's statements had any guarantees of trustworthiness. And accordingly it is not admissible," under state rules, he said at the Hennepin County Courthouse.
Hall will be forced to appear in court on Tuesday while the judge weighs whether he can answer any questions without incriminating himself. The appearance will be while jurors are not in the courtroom.
Floyd and girlfriend Courteney Ross bought drugs from Hall, the girlfriend told the court earlier in the trial. Hall was riding in the vehicle Floyd was driving on May 25, 2020, when Minneapolis police officers responded to a 911 call regarding counterfeit money being used in a nearby store and started the encounter that led to Floyd's death.
Hall not only gave false identification to officers, he was captured on camera tossing what appeared to be drugs and admitted to possessing a fake $20 bill, according to Chauvin's attorney Eric Nelson.
Hall was apprehended on June 2 of last year after fleeing to Texas. He had warrants out for his arrest.
Nelson pushed the judge to let him call one of the agents who questioned Hall to the stand and play clips from Hall's interview from 2020, noting that Hall had an attorney with him at the time who gave their blessing to speak to law enforcement.
"He freely answered the agents' questions about where he and Mr. Floyd spent the day, what their behaviors were, where they went earlier in the day. And specifically how he appeared physically, what his demeanor was, etc.," Nelson said.
"What Mr. Hall described was that instantaneously it was day and night difference essentially in his behavior. He fell asleep. They were concerned. They didn't understand why they weren't driving."
Hall through a lawyer has said he would plead the Fifth Amendment if forced to testify, but that right needs to be balanced with the right of Chauvin to present a complete defense, the former officer's lawyer asserted. Chauvin "has a right to confront any witnesses available to him," he told the judge.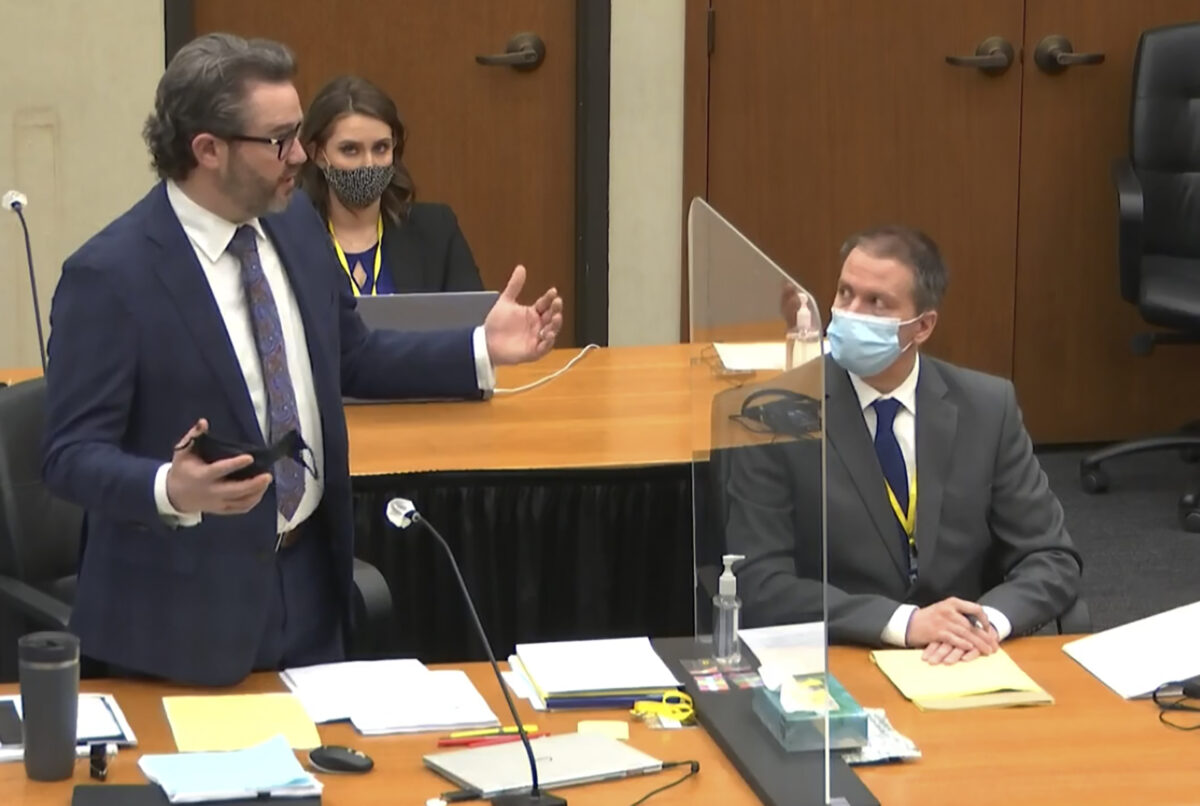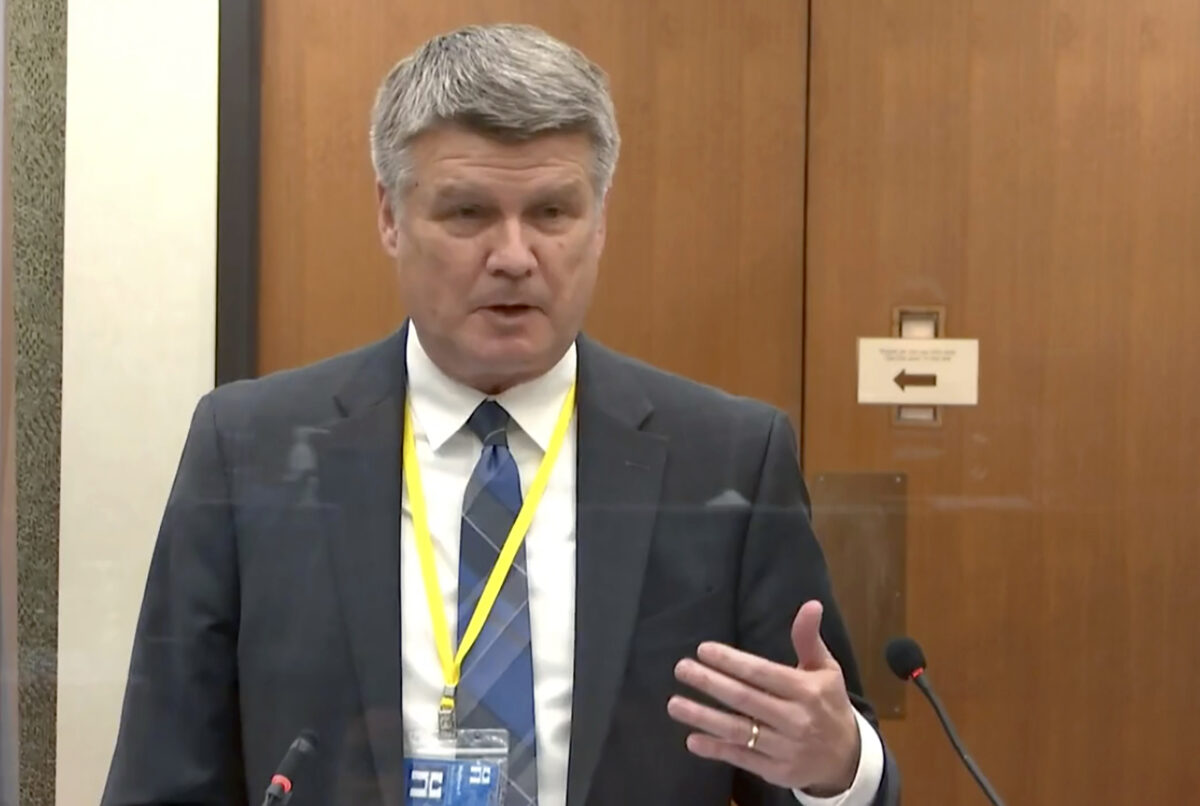 Matthew Frank, a prosecutor for the state, said that Nelson's push contained a key conflict.
"Counsel is saying Mr. Hall made statements against his interest. But those are not the statements that he is trying to have Mr. Hall testify about," he said.
Frank said Hall likely made false statements during the interview with law enforcement last year.
"He denies giving any pills to Mr. Floyd, denies that he had pills, we know a lot of that is—there's a lot of evidence that suggests that's not true," he said, adding later, "There are a lot of reasons to doubt Mr. Hall's credibility when analyzing the entire giving of this statement."
The judge ultimately agreed with the state, as he did on the question of whether to sequester the jury over violence concerns.
Hall could potentially be prosecuted for third-degree murder, his public defender has told the court previously, as she put forth that he would plead the Fifth Amendment if questioned.
"I cannot envision any topic that Mr. Hall would be called to testify on that would be relevant to the case and that would not incriminate him," she said on April 7, as Hall listened via Zoom from jail.
Hall has described himself as a "key witness" to the events that transpired on the day of Floyd's death and called the deceased man a "confidant and mentor."
Hall is in jail on charges including possessing a gun despite being a convicted felon, domestic assault, and drug possession. He also faces charges in another county that include solicitation and sex trafficking.
Chauvin is on trial for second-degree murder, third-degree murder, and second-degree manslaughter in the death of Floyd.