Following the sentencing of former Dallas officer Amber Guyger for the murder of her neighbor, the victim's brother and judge hugged her—the latter of which drew some minor controversy on Twitter.
Judge Tammy Kemp hugged Guyger, who was convicted of shooting and killing Botham Jean. It came after his brother, Brandt Jean, said he forgave her before hugging her.
"You haven't done so much that you can't be forgiven," the judge told Guyger, according to WFAA. "You did something bad in one moment in time. What you do now matters."
The judge also said that Guyger should start reading the Bible. "You just need a tiny mustard seed of faith. You start with this," Kemp told her.
Protesters and Twitter pundits decried the judge's move and Guyger's 10-year sentence.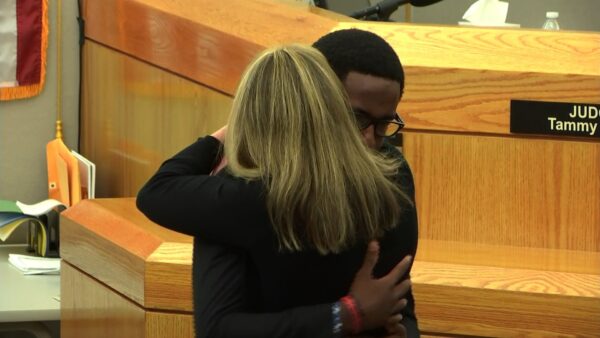 "[T]his judge choosing to hug this woman is unacceptable," ex-ESPN host Jemele Hill wrote on Twitter. "Keep in mind this convicted murderer is the same one who laughed about Martin Luther King Jr's assassination, and killing ppl on sight." Said a commenter, "His brother has to move on. Forgiveness helps his mental health. The judge, however, has to remain neutral. Handing out bibles in the courtroom is not neutral."
However, one person told Hill that the Kemp was merely expressing compassion.
"Judge Kemp had nothing to gain/lose in this case. Why are we a society that despises her expressing compassion?!" he asked.
The crowd that had gathered the courtroom erupted with boos and jeers when the judge handed down her sentence.
Brandt Jean's statement and embrace, meanwhile, moved many people in the courtroom to tears, according to reports.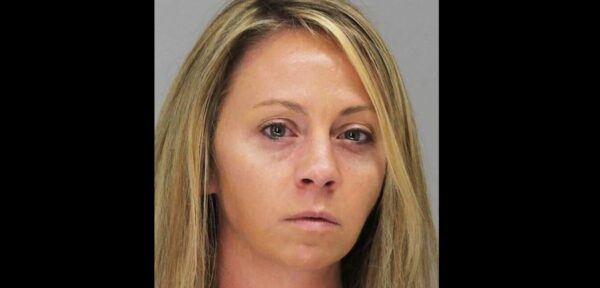 "I'm not going to say I hope you rot and die, just like my brother—I personally want the best for you," Brandt Jean, 18, said, according to CBS News. "I wasn't going to say this in front of my family or anyone, but I don't even want you to go to jail. I want the best for you, because I know that's exactly what Botham would want."
Dallas County District Attorney John Creuzot stated that his gesture was "an amazing act of healing and forgiveness that's rare in today's society."
"In 37 years, I'm trying to go back in my memory bank to see if I've ever seen anything like that and I don't think I have," Creuzot said. "I think that young man was speaking with his heart."
Creuzot said Brandt Jean's words were moving.
"That man is 18, and he's a leader," Creuzot said. "He should guide us in healing."
After the hug, Kemp apparently gave Guyger her Bible, CNN reported.
"You can have mine. I have three or four more at home," the judge told her. "This is the one I use every day. This is your job for the next month. It says right here. John 3:16. And this is where you start."
Guyger was convicted of entering the wrong apartment before shooting Botham Jean. She claimed she thought that he was approaching her, causing her to open fire. Officials had said he was eating ice cream before she fired the fatal shot.