A federal judge denied a request by President Donald Trump's administration in the case of former White House counsel Don McGahn.
U.S. District Judge Ketanji Brown Jackson initially ruled last month that McGahn must comply with a subpoena issued by a congressional committee to testify in the impeachment inquiry. Two days later, she issued a temporary stay of her own order.
Jackson, appointed by President Barack Obama, said in a Dec. 2 ruling that she was denying the motion from the Department of Justice (DOJ) to stay her initial order and lifting the stay.
The department said there was only one other time a district court issued an order requiring a senior presidential adviser to testify before Congress and that the order, related to Harriet Miers, a White House counsel during the George W. Bush administration, was stayed.
But Jackson said there are "relevant differences" between the two cases, arguing the D.C. Circuit granted the stay in the Miers case "without specifically addressing the traditional factors that courts apply when determining whether or not to issue stays."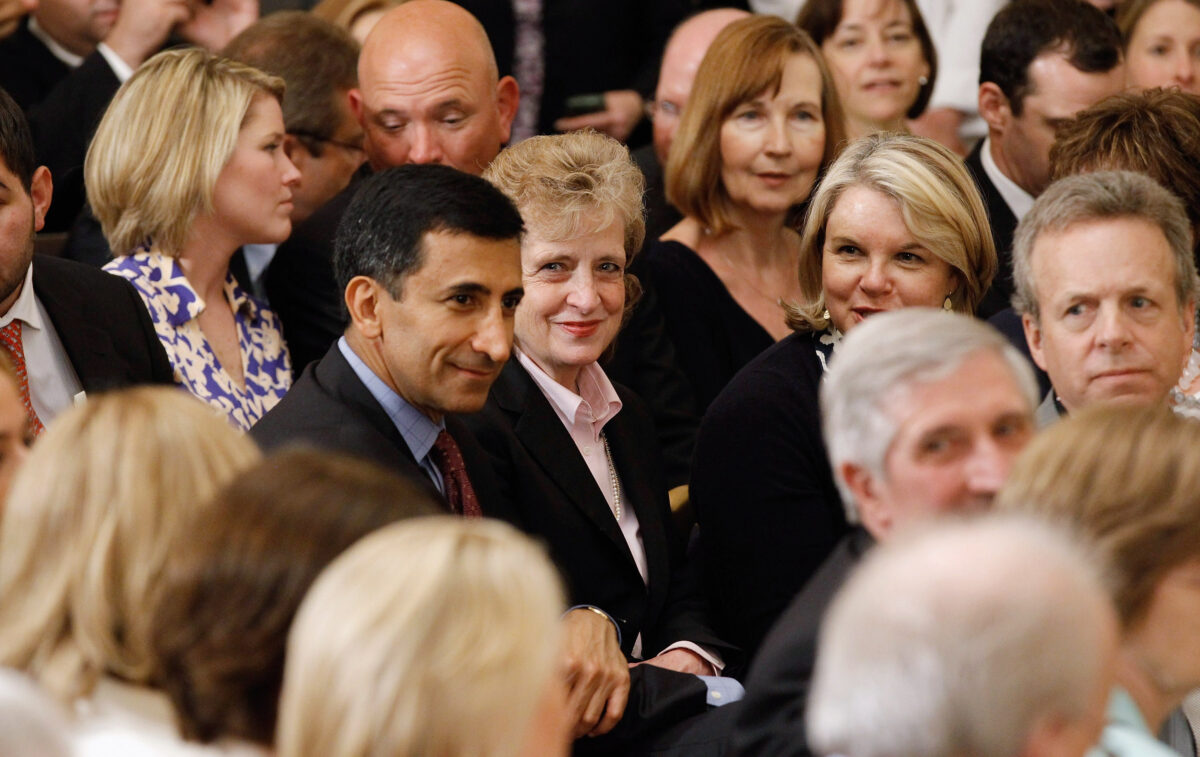 "Even if the D.C. Circuit had specifically addressed the traditional stay factors, the circumstances that the panel faced when it issued the stay pending appeal in Miers differ substantially from the circumstances that exist here, despite the substantive similarities with respect to the legal issues presented in both cases," Jackson wrote in her ruling (pdf).
"For example, Miers was a case of first impression, whereas, now, two federal district court judges have addressed the same legal issues concerning both the authority of the federal courts to entertain a disputed subpoena-enforcement claim brought by the House Judiciary Committee after a former White House Counsel refused to testify before Congress in response to a valid subpoena; and also the president's assertion that senior-level presidential aides have absolute testimonial immunity. And both judges rejected the Executive branch's contentions—a track record that had not developed at the time that the D.C. Circuit considered the stay motion in Miers."
She said that the DOJ's likelihood of succeeding on appeal with any of its arguments "is exceedingly low" and asserted that the department hasn't been able to show that the Executive branch would be irreparably harmed unless a stay was put in place. She also claimed that any further delay of the subpoena against McGahn "causes grave harm to both the Committee's investigation and the interests of the public more broadly."
House Democrats celebrated the initial ruling in late November. "Don McGahn is a central witness to allegations that President Trump obstructed Special Counsel Mueller's investigation, and the administration's claim that officials can claim 'absolute immunity' from congressional subpoenas has no basis in law, as the court recognized today," House Judiciary Chairman Jerrold Nadler (D-N.Y.) said in a statement.
The Department of Justice hasn't yet responded to Jackson's ruling.