A federal judge denied a request from Roger Stone, a former Trump campaign adviser, for a new trial.
Stone was convicted by a jury of obstruction, witness tampering, and making false statements to Congress in November 2017.
Stone wanted the new trial because, he argued, a juror who shouldn't have been allowed to hear the original trial was allowed to, according to the court order from Judge Amy Berman Jackson, an Obama-appointee. Stone claimed that the Court failed "to strike a juror from the jury pool for bias because (the person) is employed in a division of the Internal Revenue Service" that had worked with the Department of Justice on multiple cases.
In the ruling, which was made last week but was only released publicly on Wednesday, Jackson said Stone failed to establish "inherent bias."
There was nothing in the juror's questionnaire or in-court testimony to support the dissertation that the juror worked "hand-in-hand" with lawyers from the Department of Justice, she said.
"The fact that the juror was just one of these approximately 1,400 lawyers [at the IRS] does not begin to establish the sort of inherent bias that should have prompted the Court to strike [the person] in its discretion," Jackson wrote in the ruling.
Stone's lawyers didn't include the juror in a list of jurors to strike or in a renewed request for strikes, Jackson said.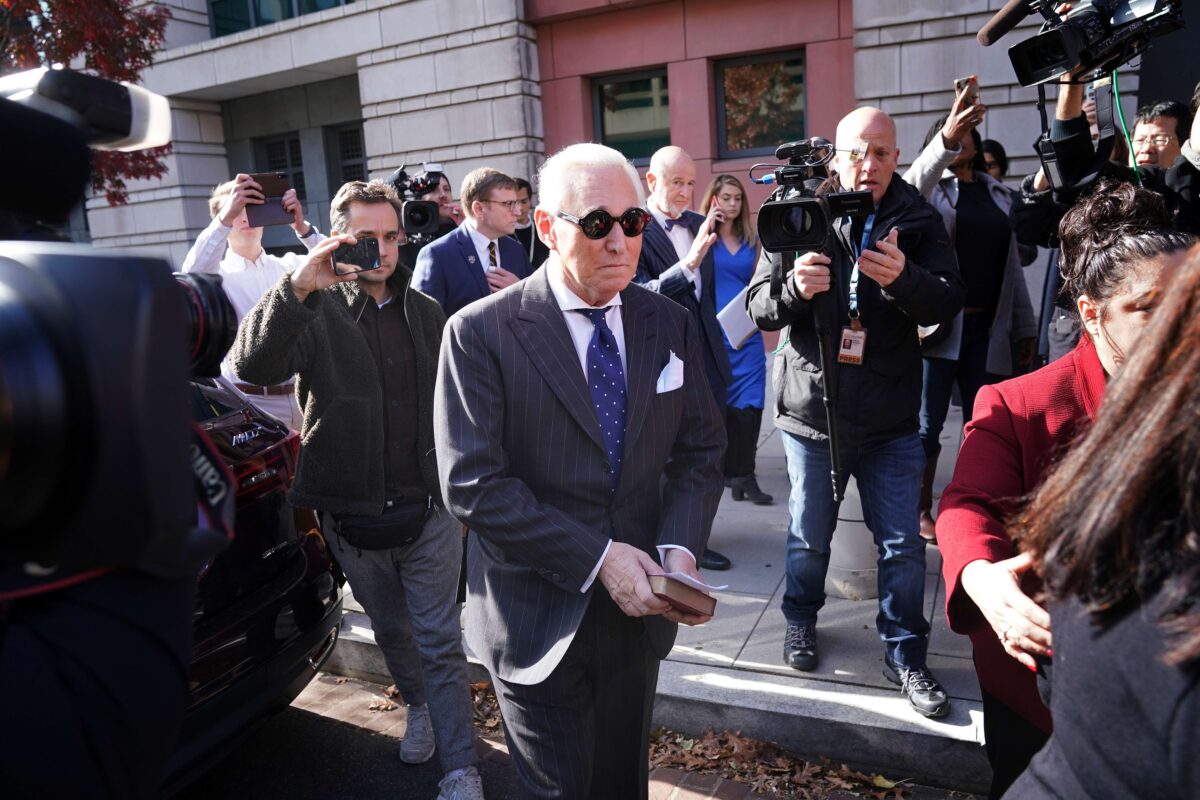 The second argument by Stone, that the juror failed to follow instructions not to read about the case, "is also not sufficient to warrant a new trial," Jackson wrote. The juror testified that he or she saw "a small article" one day on the way to court. "There was no evidence that the juror took any steps on [his or her] own to defy the Court's instructions and [his or her] limited exposure to a single piece in the newspaper was of minimal significance," the judge ruled.
Stone's case has been in the news again ahead of a scheduled Feb. 20 sentencing. Prosecutors this week asked Jackson to sentence Stone to at least seven years in prison, arguing such a sentence was "consistent with the applicable advisory guidelines" and "would accurately reflect the seriousness of his crimes and promote respect for the law."
But the Department of Justice said in a new filing that the recommendation "could be considered excessive and unwarranted."
"The government respectfully submits that a sentence of incarceration far less than 87 to 108 months' imprisonment would be reasonable under the circumstances," the department wrote. "The government ultimately defers to the Court as to the specific sentence to be imposed."
Janita Kan and Isabel Van Brugen contributed to this report.