Dallas Cowboys running back Ezekiel Elliott lost in his attempt to prevent a six-game suspension on Monday, Oct. 30, after a judge denied a request for a preliminary injunction after she heard the NFL's and the NFL Player's Association's arguments, ESPN reported.
U.S. District Judge Katherine Polk Failla, in her ruling, stayed the decision to suspend Elliot for 24 hours to allow the parties involved to consider appellate options, the report said.
It means that Elliot's six-game suspension would be in effect, and he now won't be able to play until the Cowboys face the Oakland Raiders on Dec. 17.
Elliot and the Cowboys can appeal the decision at the U.S. Court of Appeals, 2nd Circuit.
"The NFLPA has failed to demonstrate a substantial question warranting the extraordinary remedy of injunctive relief or a balance of hardships that decidedly weighs in its favor," Failla wrote. "The arbitrator gave Mr. Elliott ample opportunity, in terms of both proceedings and evidence, to challenge the Commissioner's decision," she added.
On Tuesday, Cowboys owner Jerry Jones said he wasn't happy with the ruling.
The suspension, he claimed, is "more to do with the scope of the commissioner's authority and not really bearing on whether Zeke is guilty of domestic violence or not," according to 247Sports.
"That's where this stuff gets so convoluted. I am very troubled by the swings that we've had, that in this very thing the judge in this case ratified for the commissioner, but his swing of judgement has been unbelievable from the Ray Rice thing from one to two games all the way up to a six-game suspension when you truly have got a debate," he said.
"Even this judge said that it shows reasonable people could possibly come down on both sides of this. Well, in our legal system it has to be stronger than that for someone to have done it. We all know that we weren't there to see it, but I do have every point of contention on both sides and in our system in this country Zeke would not have any issue here as to his workplace. I emphasize that because there's a difference in that and law."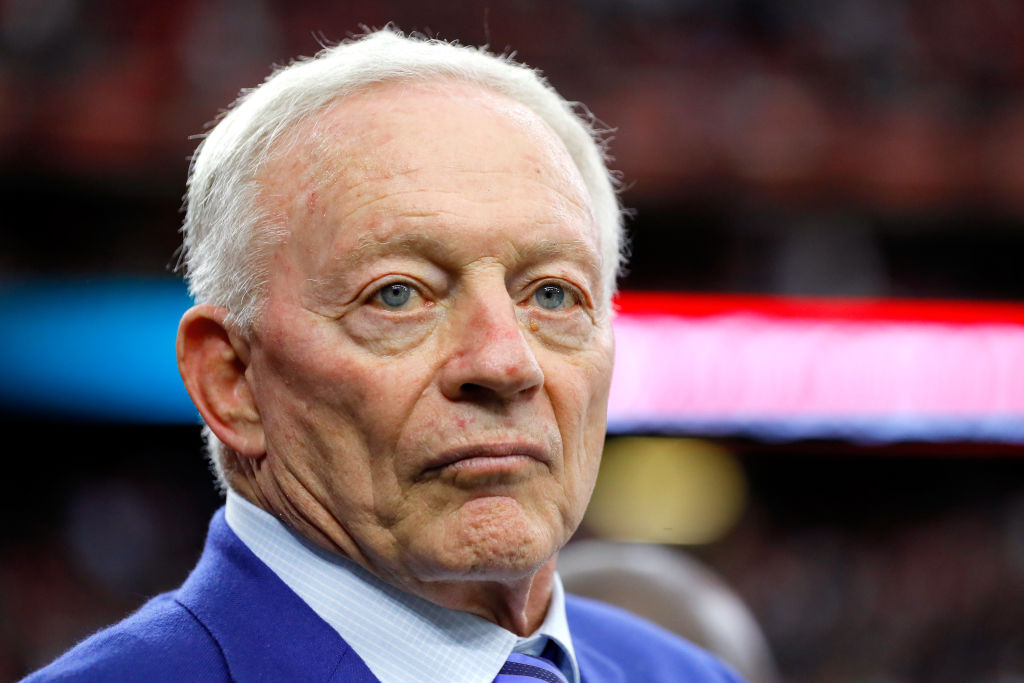 Elliot has never been charged with a crime. He's been accused of domestic violence against an ex-girlfriend, and for that, he was suspended at the start of the 2017 season until an injunction delayed the suspension.
Last week, Jones said Elliot has not "done anything wrong."
"The league has tried to say that he's done something that we disagree with. We all don't agree with that. I want him to get a fair shot and he deserves that," he said, according to Bleacher Report.