A judge has ruled that the Trump administration must temporarily stop using some Defense Department funds to build additional border fencing.
U.S. District Judge Haywood Gilliam in Northern California said on Friday, May 24, that Trump cannot move the funds without congressional approval.
Gilliam's 56-page ruling (pdf) blocks the use of $1 billion from the Department of Defense to fund two wall projects to replace some 51 miles of fencing in two areas on the United States-Mexico border.
The ruling does not stop the Trump administration from using funds from other sources to build the wall.
The lawsuit that resulted in Gilliam's ruling was filed by the American Civil Liberties Union on behalf of the Sierra Club and Southern Border Communities Coalition. Gilliam is an Oakland-based appointee of President Barack Obama.

The Promise of a Border
U.S. Customs and Border Protection released an update on the border wall status on May 23.
Since taking office, Trump has demanded that Congress fund construction of a wall on the southern border, his landmark campaign promise. Democrats, whose votes are needed to reach a 60-vote threshold in the Senate, have thwarted all attempts.

Last year, the president followed through on a promise and refused to sign a spending bill that did not include funds for a border wall. As a result, Congress missed a deadline to fund the government, triggering a partial shutdown in December. The shutdown stretched on for 35 days, between Dec. 22 and Jan. 25, the longest in United States history.
As a compromise on border and immigration enforcement, Congress on Feb. 14 set aside $1.375 billion to extend or replace existing barriers in Texas's Rio Grande Valley, the busiest corridor for illegal crossings.

On Feb. 15, Trump declared a national border emergency to further address the humanitarian crisis on the southwest border. The move enabled him to redirect Department of Defense funds, beyond what Congress approved, toward building the U.S.-Mexico border wall.
By declaring the national emergency, Trump enabled the transfer of $3.6 billion from the military construction budget toward wall construction. The president also ordered the shifting of an additional $3.1 billion, which did not require declaring a national emergency—$2.5 billion from Defense Department counterdrug activities and $600 million from the Treasury Department's asset forfeiture fund.
On March 14 the Senate passed a privileged resolution to terminate Trump's national border emergency declaration. Trump then used his veto power for the first time in his presidency on March 15 to override that congressional resolution.
On March 26, the Democratic-led House tried but failed to override Trump's veto. At that point, the White House had secured $8.1 billion toward border wall construction.

On average, approximately 2,000 illegal immigrants enter the United States on a daily basis, according to the White House. Many of those who enter have criminal histories or are gang members.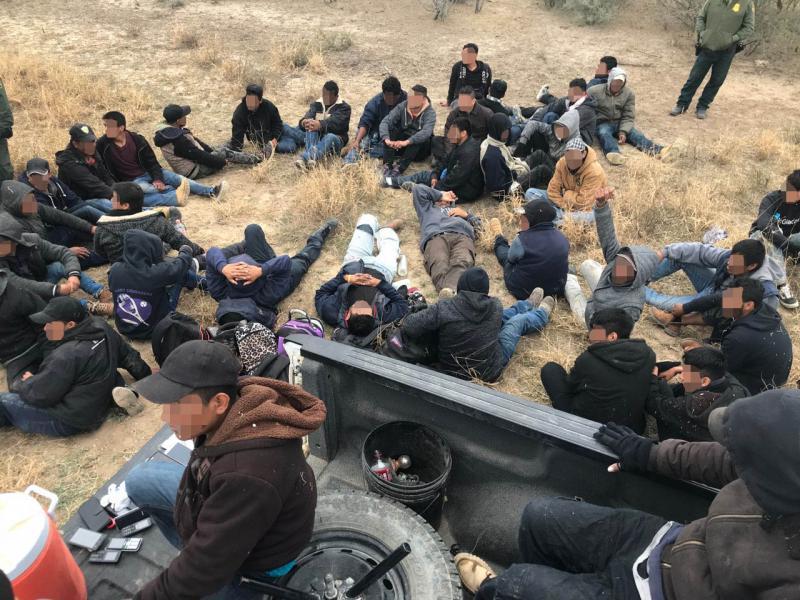 Cartels are taking advantage of the porous border to smuggle vast amounts of drugs into the country, contributing to an already devastating opioid crisis. Meanwhile, some 10,000 children are trafficked across the border every year to be sold as sex slaves.
We asked a #Texas sheriff: Is the #BorderCrisis manufactured? 🤔

Interview with Sheriff @AndyLouderback, report by @charlottecuthbo pic.twitter.com/B8eSoqbSv2

— The Epoch Times (@EpochTimes) January 11, 2019
This is a developing story
Epoch Times staff member Ivan Pentchoukov, Reuters, and The Associated Press contributed to this report.