JPMorgan Chase CEO Jamie Dimon said on Nov. 24 that he regrets making a joke that the Wall Street institution would last longer than the Chinese Communist Party (CCP).
Dimon made the quip during a Boston College series of CEO interviews a day earlier.
"We hope to be there for a long time," he said. "I made a joke the other day that the Communist Party is celebrating its 100th year—so is JPMorgan. I'd make a bet that we last longer.
"I can't say that in China. They are probably listening anyway."
In a statement issued by the largest U.S. bank, Dimon expressed his regret for the wisecrack.
"I regret and should not have made that comment," he stated. "I was trying to emphasize the strength and longevity of our company."
A JPMorgan spokesperson added that Dimon understood that he should "never speak lightly or disrespectfully about another country or its leadership."
"During the discussion, Jamie made clear China and its people are very smart and very thoughtful."
Hu Xijin, editor-in-chief of the CCP's Global Times newspaper, replied on his Weibo account: "I bet the Chinese Communist Party will outlast the United States of America."
The incident comes one week after Dimon was given an exemption from quarantine by the Hong Kong government when he visited the CCP-controlled jurisdiction. He visited Hong Kong for 32 hours after arriving by private jet. Usually, all visitors to the city are mandated to stay in hotel quarantine for at least two weeks at their own expense.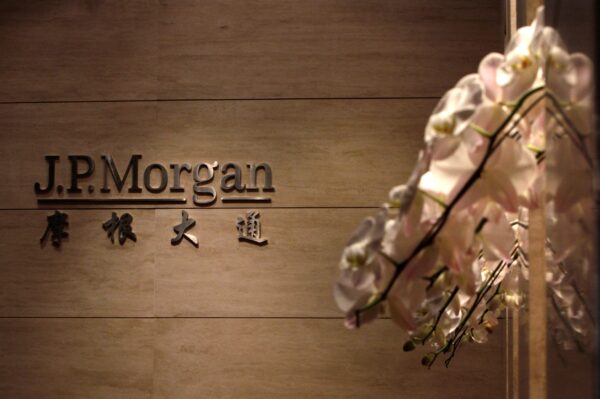 This isn't the first time that Dimon has backtracked on comments critical of public officials.
In September 2018, Dimon revealed that he thought he could beat then-President Donald Trump in a presidential campaign because he is smarter. After his comment, Dimon issued a written statement, noting that it was something he shouldn't have said and that he "wouldn't make a good politician."
Meanwhile, JPMorgan has maintained a significant presence in China since establishing operations in 1921, the same year the CCP was born. The bank has branches in Beijing, Guangzhou, and Shanghai, and like its Wall Street peers, the financial titan has ambitious investment plans in the world's second-largest economy.
JPMorgan Bullish on China
JPMorgan Chase possesses approximately $20 billion of exposure in China, and the bank continues to add to its portfolio of holdings and its suite of products and services.
The company has secured more market access in the Chinese economy this year. In August, JPMorgan received regulatory approval from the China Securities Regulatory Commission (CSRC) to offer clients a broad array of investment and corporate banking services and asset management.
That made the investment juggernaut the first foreign owner of a brokerage in China.
Dimon has defended the firm's expansion in China, telling Fox News' "Sunday Morning Futures" in August that the company operates in foreign markets according to U.S. foreign policy. JPMorgan would stop its expansion in China if U.S. policy mandates, he said.
"When we do something in a foreign country who follow American foreign policy, you may not believe this, but American foreign policy wants a JPMorgan to properly expand, to serve American companies, other companies," Dimon said.
"I'm a patriot way before I worry about any money or anything like that, or about JP Morgan per se."
Many Wall Street firms have increased their footprint in China. This past summer, BlackRock became the first foreign asset manager of a wholly owned business in China's $3.6 trillion mutual fund industry, raising more than $1 billion for its Chinese market fund. In addition, Fidelity was approved to create a China mutual fund unit. Citi was also given the nod for a China fund custodian business.
"The time to position in the China market is right now," said Lucy Liu, a portfolio manager for global emerging markets equities at BlackRock, at a briefing on Nov. 23.
As corporate America and Hollywood studios flood China with capital and tap into the lucrative market, many executives and prominent figures have sought to be cautious about what they say.
An Apology Tour in China?
Many brands and stars have apologized or engaged in self-censorship to ensure their continued strong presence in China.
Earlier this year, Nike removed a line of limited-edition sports shoes in China after its Japanese designer supported protests in Hong Kong.
In May, professional wrestler-turned-actor John Cena apologized to China in a recorded video message after referring to Taiwan as a country.
"I love and respect China and Chinese people. I'm very, very sorry for my mistake."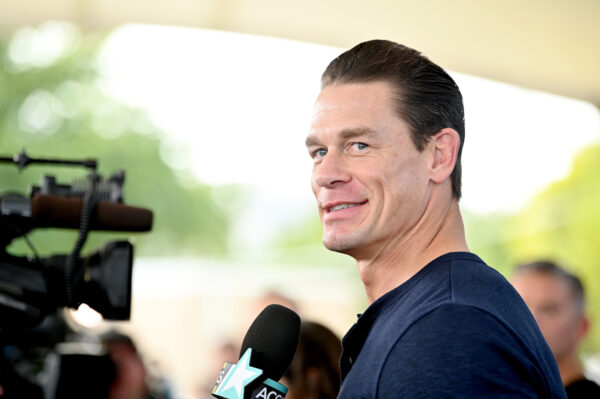 Marriott International presented a customer questionnaire in 2018 that listed Tibet, Hong Kong, Macau, and Taiwan as separate countries. As a result, China shut down its website, prompting the global hotel chain to backtrack immediately. In a statement, the company confirmed that it doesn't "support separatist groups that subvert the sovereignty and territorial integrity of China." Marriott also posted an "eight-point rectification plan."
The Disney-owned studio Searchlight reportedly strong-armed a U.S. media outlet into removing a quote from Chinese director Chloe Zhao, who criticized the CCP for "spreading lies everywhere." The comments prompted the regime to censor Zhao's popularity and various accolades, including her multiple Oscars for her film "Nomadland."
Despite routine political discussions, ESPN ordered staff members to refrain from talking about Hong Kong in the wake of controversies between the NBA and China.
From Mercedes-Benz to Apple to LinkedIn, corporations have erred on the side of caution regarding their internal policies toward China. These actions have garnered the attention of U.S. lawmakers.
"Corporate America needs to get more of a backbone," Sen. Marco Rubio (R-Fla.) said at a 2018 hearing on Tibet. "The ultimate way to stop the current Marxist cultural revolution among our corporate elite is to replace them with a new generation of business leaders who consider themselves Americans, not citizens of the world."