A journalist who reported on alleged fraud involving the misuse of European Union funds has been found slain in northeastern Bulgaria, authorities said on Oct. 7.
Viktoria Marinova, 30, was discovered in a park in Ruse, a town near the River Danube, on Oct. 6. She had suffered blows to the head and was suffocated, Ruse regional prosecutor Georgy Georgiev said. Prosecutors confirmed she had also been raped and her personal items had been stolen.
Bulgarian Interior Minister Mladen Marinov said there was no evidence to suggest the killing had been motivated by Marinova's work.
"We are working on all possible motives and we do not exclude any," Marinov told reporters on Oct. 8.
He said no match had been found for DNA samples collected so far from the crime scene, which was near a psychiatric clinic.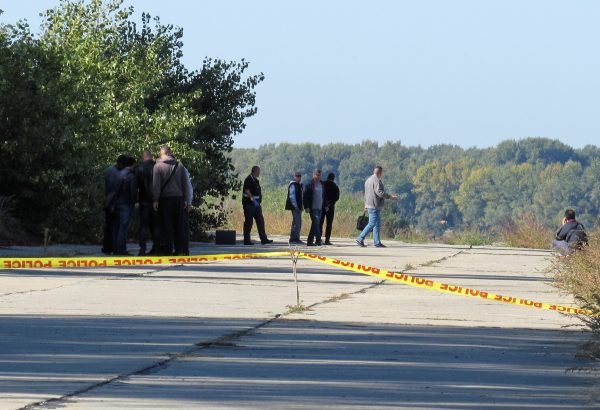 "I am convinced it is a matter of time before the murder would be revealed," Bulgarian Prime Minister Boyko Borissov said. "The best criminologists were sent to Ruse, let's not press them. A large amount of DNA had been obtained."
Police said they had three possible motives, including that she was attacked by someone with a mental disorder, that the attack was planned, or that it was linked to her personal life.
Local media focused on Marinova's recent TV interview with Bulgarian journalists Attila Biro and Dimitar Stoyanov, who were investigating alleged large-scale fraud by companies involved in EU-funded infrastructure projects. She said the regional current affairs show, "Detector," would do similar investigations. Both Biro and Stoyanov had previously been arrested and held by police in their course of their investigation.
Marinova is the third journalist in a year to be slain in the European Union.
Daphne Caruana Galizia, Malta's best-known investigative reporter, was killed by a car bomb in October last year, and Slovak journalist Jan Kuciak and his fiancée Martina Kusnirova were shot dead in February this year. Both Kuciak and Galizia were known to report about corruption.
Condemned by European Leaders
Marinova's death was quickly condemned by European leaders.
"There is no democracy without a free press. … We expect a swift and thorough investigation to bring those responsible to justice," the European Commission, the European Union's executive said in a tweet.
"Shocked by the horrendous murder of Victoria Marinova. Again a courageous journalist falls in the fight for truth and against corruption," the European Commission's First Vice President Frans Timmerman tweeted. "Those responsible should be brought to justice immediately by the Bulgarian authorities."
Bulgaria Low on Press Freedom
Bulgaria ranked the lowest for press freedom than any other EU member country, according to the 2018 Reporters Without Borders (RSF) index on press freedom.
Marinova has a 7-year-old daughter and worked for the local TV station TVN, one of the most popular channels in northeastern Bulgaria. She wasn't a household name in Bulgaria, and was previously best known for presenting a regional lifestyle show.
RSF called for other journalists at the station to have police protection during the investigation. They said that investigative journalists in Bulgaria are "often subjected to pressure, from mere warnings to intimidation and physical assaults on themselves or their property."
The Committee to Protect Journalists said it was "shocked by the barbaric murder."
TVN said in a statement that their team was suffering "great pain and insurmountable grief" at the death of their colleague.
In October 2017 hundreds of Bulgarian journalists protested in Sofia against threats from Deputy Prime Minister Valeri Simeonov against the country's biggest broadcasters. He accused the mainstream media of leading a "massive smear campaign" against him.
Reuters contributed to this report.