Hurricane Jose was downgraded to a tropical storm and is "moving slowly westward" on Thursday morning, Sept. 14, according to an update from the U.S. National Hurricane Center at 5 a.m.
The agency said that Jose is "expected to restrengthen by the weekend."
"Some restrengthening is forecast to begin on Friday, and Jose will likely become a hurricane again by the weekend," the NHC said.
It's located about 435 miles east-northeast of the southeastern Bahamas and 520 miles south-southwest from Bermuda, the NHC stated.

Jose has maximum sustained winds of 70 mph, a far cry from last week when it was a Category 4 storm. It's currently moving at 7 mph west-northwest.
"There are no coastal watches or warnings in effect," the agency said.
The storm is forecast to head a few hundred miles east of the U.S. East Coast, possibly bringing rough seas and rainfall. By Tuesday, it could be east of North Carolina and Virginia.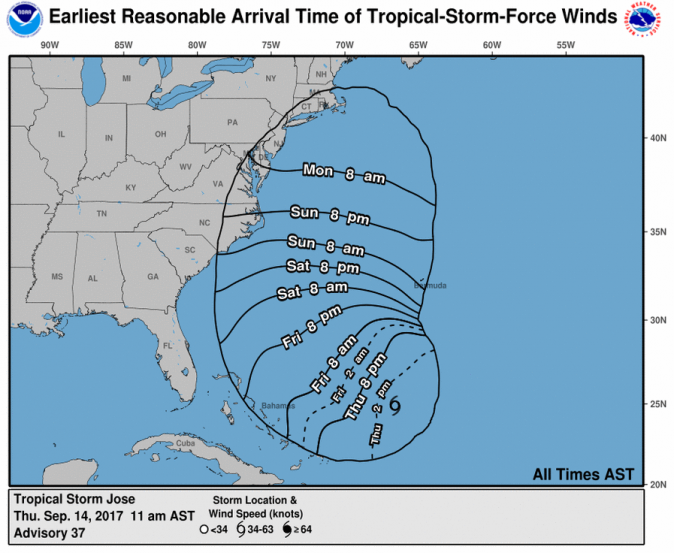 Update on Hurricane Max
Hurricane Max has formed off the coast of southern Mexico and is forecast to hit southwestern Mexico later on Thursday, according to 7 a.m. update from the U.S. National Hurricane Center.
The hurricane, a Category 1 system with winds of 75 mph, is moving 6 mph.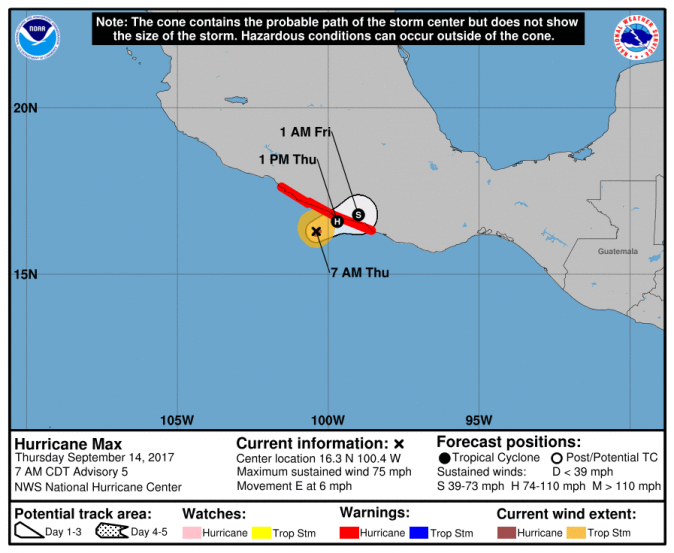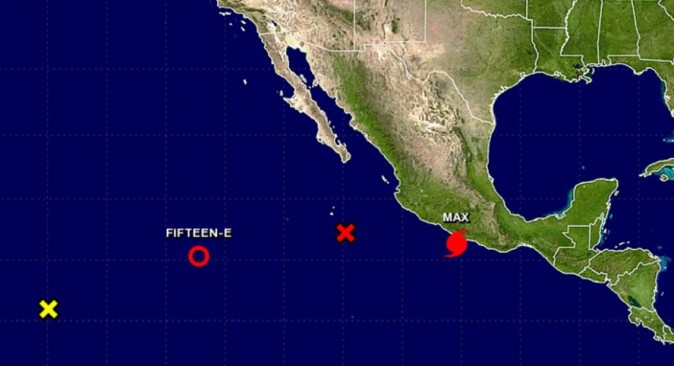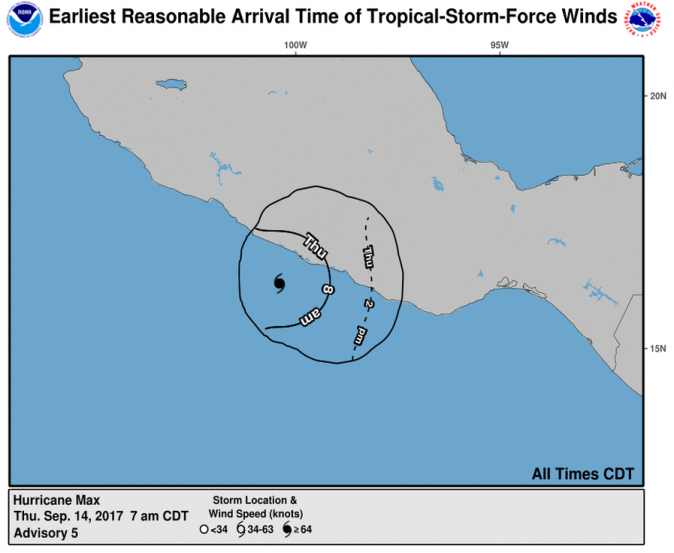 Max is currently located about 55 miles southwest of Acapulco, Mexico.
Hurricane warnings (which means that hurricane-force winds will hit within 36 hours) were issued for Zihuatanejo to Punta Maldonado in southwestern Mexico. In this case, hurricane conditions are expected within the next 12 hours.
"Preparations to protect life and property should be rushed to completion," the NHC stated.