Former "Daily Show" host Jon Stewart attended the funeral of 9/11 first responder Luis Alvarez, who died of cancer days ago at the age of 53.
Alvarez, a retired NYPD bomb squad detective, who recently described for Congress his 9/11-related medical issues during an impassioned appeal for an extension of the September 11th Victim Compensation Fund, died Saturday, June 29, from colorectal cancer in a New York hospice.
Stewart was among hundreds of mourners that included officials, police officers, and firefighters, to turn out Wednesday in New York City to bid their final farewell to the man widely hailed a hero. The New York Post reported Steward declined to comment, saying he wanted the Alvarez family to speak on his behalf.
David Alvarez, son of the deceased, said Wednesday that before his father "became an American hero, he was mine." Police Commissioner James O'Neill spoke at the funeral, saying Alvarez was among the heroes who did not hesitate to serve following the September 2001 terror attacks.
Prior to his death, Alvarez attributed his illness to the three months he spent digging in the World Trade Center rubble following the terror strike. His death from cancer-related complications was announced in a Facebook statement from his family.
"We told him at the end that he had won this battle by the many lives he had touched by sharing his three-year battle," the statement said. "He was at peace with that, surrounded by family. Thank you for giving us this time we have had with him, it was a blessing."
On June 11, a gaunt Alvarez went to Washington with other first responders to testify in a House Judiciary subcommittee hearing for an extension of the fund for police officers, firefighters and other emergency workers who became ill after laboring at Ground Zero.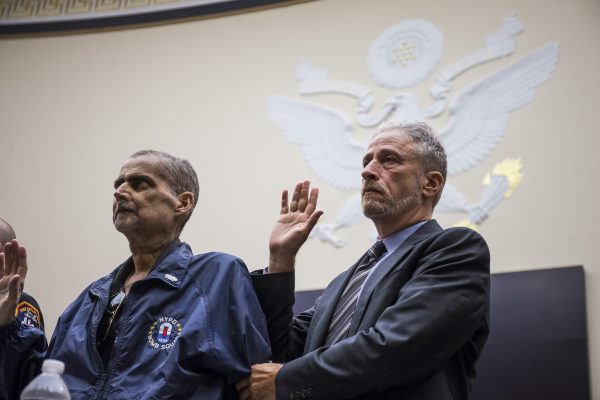 Some lawmakers on the panel did not show up for the hearing, sparking a fiery rebuke from Stewart, who was also in attendance.
"As I sit here today, I can't help but think what an incredible metaphor this room is for the entire process that getting health care and benefits for 9/11 first responders has come to," Stewart said.
Alvarez told lawmakers in the room about how driven the responders were to serve in the wake of the attacks.
"We were there with one mission, and we left after completing that mission," he said. "I have been to many places in this world and done many things, but I can tell you that I did not want to be anywhere else but Ground Zero when I was there."
He added, "Now that the 9/11 illnesses have taken many of us, we are all worried about our children and spouses and our families if we are not here."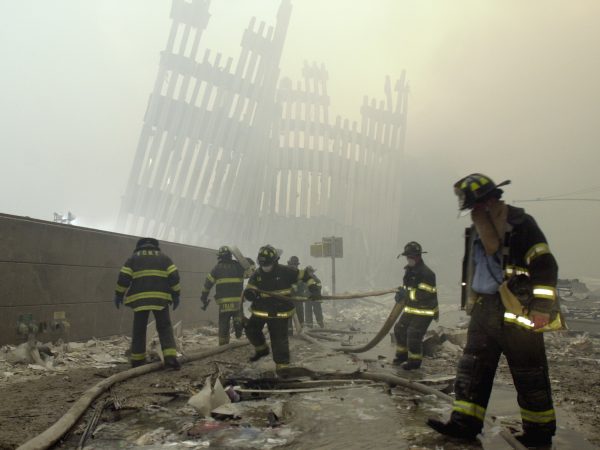 "My message to Congress is: We have to get together and get this bill passed as quickly as possible," Alvarez said in an interview with "CBS Evening News" last month. "I would love to be around when it happens. The government has to act like first responders, you know, put politics aside and let's get this bill done, because we did our job and the government has to do theirs."
Senate Majority Leader Mitch McConnell agreed to vote on legislation to reauthorize the fund later this summer, CBS reported.
As of May, more than 12,500 cases of cancer have been diagnosed, according to The World Trade Center Health Program, a health care program related to the victim fund run by the Centers for Disease Control and Prevention.
The most diagnosed ailments are upper and lower respiratory issues like asthma, gastrointestinal problems like reflux, sleep apnea, cancer, and mental health conditions.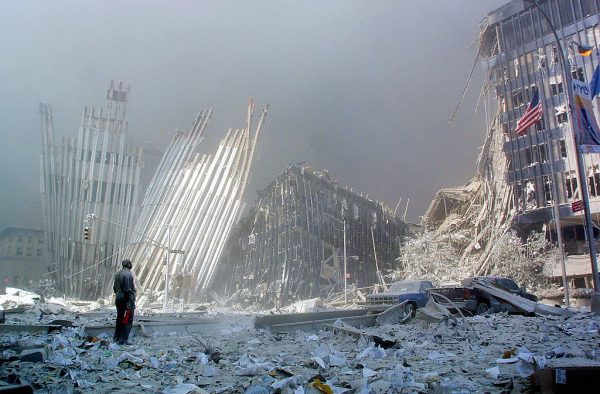 Alvarez was later admitted to hospice and wrote about the experience on social media, saying, "still here, still breathing, still fighting."
"I'm now in hospice, because (there) is nothing else the doctors can do to fight the cancer," Alvarez wrote in the post.
He said tests later revealed that his liver had completely shut down because of his tumors.
"So now I'm resting and I'm at peace. I will continue to fight until the Good Lord decides it's time," he wrote. "I will try to do a few more interviews to keep a light on our fight for the VCF benefits we all justly deserve. Please take care of yourselves and each other."