Armed terrorists in Nigeria's Plateau state have killed 45 defenseless farmers, burned more than a dozen villages, and displaced 27,000 even as military and police stood by, eyewitnesses told The Epoch Times.
"The attack was carried out for several hours without any form of intervention from men of Operation Safe Haven in Jos to curtail it," said Malison Davidson, national publicity secretary of the Irigwe Development Association, in a statement after the night attack West of Miango town, 12 miles West of Jos.
The gunmen came after dark and killed residents with impunity for hours, according to Aya Bitrus, who narrowly escaped death that evening.
"They entered our villages after dark shouting "Allahu Akbar" [Allah is great]. I heard and saw more than 200 Fulani with guns and machetes," he told The Epoch Times. "They were speaking Fulani and Hausa language. My friend was killed. He couldn't escape. He couldn't run. He is a cripple. I can't say how I escaped, it was God that saved my life."
The killers armed with AK 47 rifles were 500 strong and stayed for hours on the evening of July 31 from 7 p.m. to after midnight without military intervention, Davidson said. The same mass of terrorists likely struck again early on the morning of Aug. 2 in a set of villages 25 miles west of Jos, according to witnesses.
"We loudly call on the authorities to stop this act of terrorism being demonstrated on the Irigwe nation. We want to reiterate that it is nothing less than genocide on the Irigwe people, and this will not be taken as we will via all legal means end it," Davidson said.
Davidson confirmed that raiders of villages near Miango killed seven, wounded nine, and burned down 275 houses, leaving 7,000 people homeless. A follow-up attack on nine villages in the neighboring district of Kwall, lasted six hours and took the lives of 38 more people, according to survivors. The center of the Kwall District on the afternoon of Aug. 2 filled up with terrified displaced people numbering 20,000, mostly women and children.  
"They were after my life because I am no more a Muslim," Pastor Adamu Musa, a convert from Islam who was wounded by bullets to his arm, hand, and hip, said in a hospital bed at Enos Hospital in Miango. "I forgive them, but I want them to accept Christ. Christians should unite and defend themselves, but pray for each other more. I am happy that I am alive to preach the gospel of Jesus."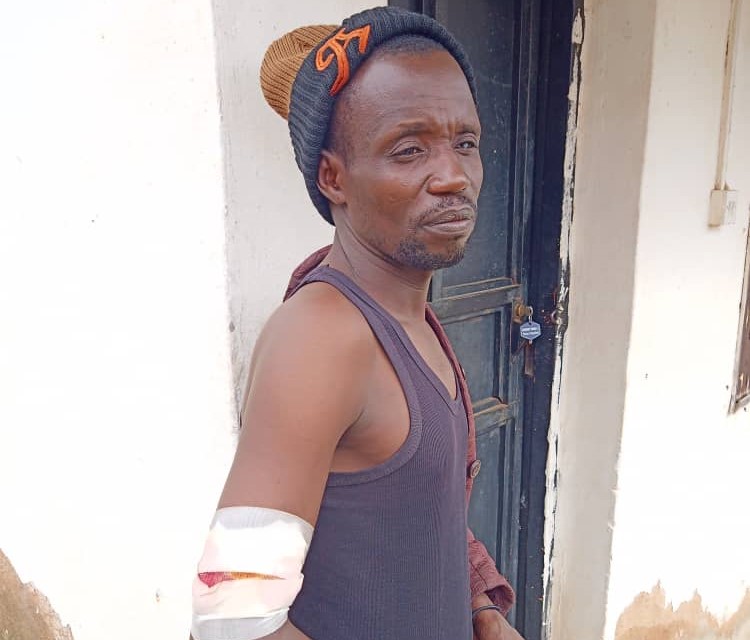 Detailed warnings of the attacks were shared widely two days in advance.
"Information is right now indicating different locations where Fulani militias are gathering for a massive attack on the Plateau particularly on Miango, Kwall, and Fobur and its neighboring villages. They have mobilized from neighboring states. Some are camped at the bushes of Lere, Damakasuwa, Fadan Chawai, and Zagun areas" read a July 30 alert sent to the Religious Freedom Coalition in Virginia, which operates an orphanage in Miango.
Reactions from human rights specialists in Washington and Nigeria were swift.
"These Fulani jihadist attacks are classic examples of both forced displacement and genocide," wrote Gregory Stanton, founder and president of Genocide Watch. "The Fulani are taking over large swathes of Nigeria to make the areas Fulani. That is forced displacement. The massacres intentionally target substantial parts of other ethnic and religious groups. That is genocide.
"The fact that these attacks happened over two days after explicit warnings to the Nigerian Army's Third Division, and were within three miles of its large Army base in Jos, is proof that the Nigerian government and Nigerian Army are complicit in this Fulani jihad.
"Meanwhile, the American Embassy in Nigeria has made no protest and issued no comment. The American Ambassador, Mary Beth Leonard, regularly has tea with Fulani leaders. Leonard is in full denial about this genocide. Mary Beth Leonard is the April Glaspie of Nigeria."
Ambassador Glaspie came under fire for reportedly saying to Iraqi authorities that the United States wouldn't intervene if Saddam Hussein sent Iraqi forces into Kuwait.
"I am deeply saddened by the killings and atrocities that have taken place in Miango land over the past two weeks," said Dr. Obadiah Mailafia, former Deputy Governor of the Central Bank of Nigeria.
"There is a rhyme and pattern to the atrocities. They aim to kill, maim, and demoralize. They aim to drive the indigenous people out of their ancestral homeland, with intent of taking over and dispossessing of their ancestral lands.
"The silence of the federal authorities on this crisis is so loud that it is becoming deafening. The silence can only mean one thing—approval and acquiescence to evil."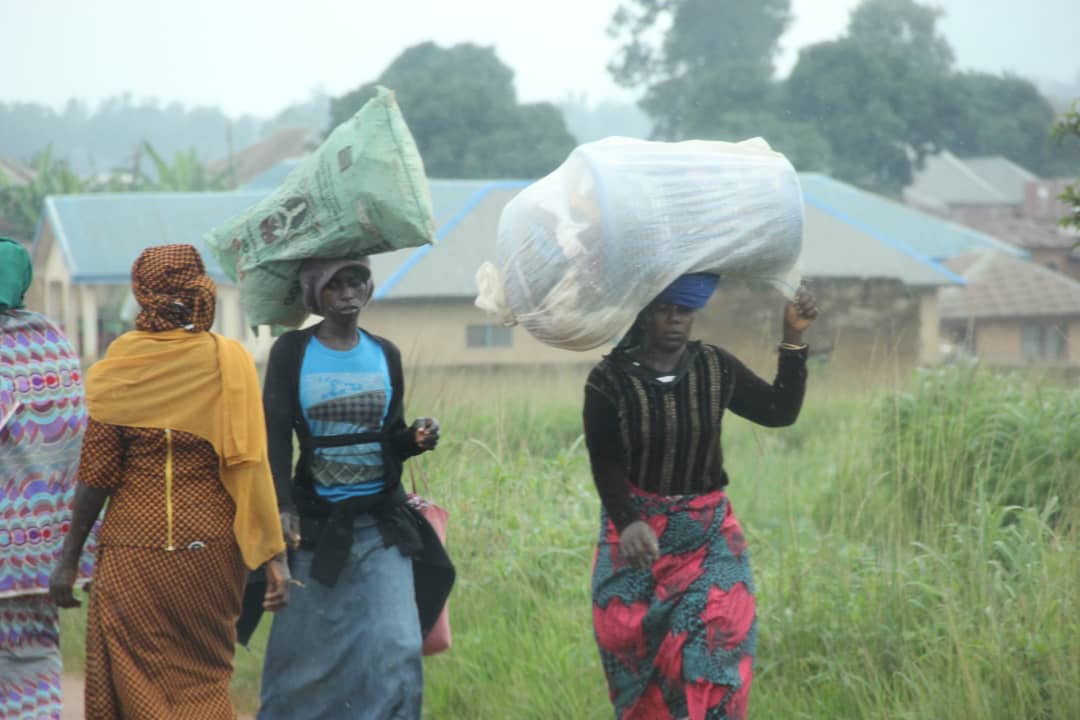 The Plateau state police commissioner, Edward Egbuka, arrived at the community at around 9:45 a.m. with more than 50 Police officers in 11 vans. His men were taking pictures of burnt houses, but he couldn't confirm the actual number of people killed and houses burnt published in a TVC News report.
"The report from Nigeria Army and Nigeria military is false and fake," said a clergyman from Miango District who declined to give his name for fear of retaliation. "The military are compromising for long [time]. Despite the presence of mobile police officers, seven people were killed, houses burnt including houses of my kinsmen. The federal government should remove Maj. Gen. I.S. Ali, commander of the 3rd Armored Division of the Nigeria Army and Commander Operation Safe Haven."
Egbuka didn't respond to a request for comment by press time.
However, the public relations officer for the police said on Aug. 2 that the police were on top of the situation.
"Officer Ubah Ogaba, the Public Relations Officer (PPRO) of the Plateau command, confirmed the incident to newsmen and said that the command had since deployed its personnel to the area to ensure law and order," according to a media report.
Ogaba reported stated that an investigation into the act of terrorism is underway.
"The Police are on top of the situation; more personnel have been deployed to the area. Investigation is also ongoing to bring the perpetrators to book."