The UK government will "come down hard" on drug-dealing gangs, put "problem drug users" into rehab, and potentially take away users' passports and driving licences, Prime Minister Boris Johnson said on Dec. 6.
Johnson's comments come as policing minister Kit Malthouse gave a statement in Parliament on Dec. 6 outlining the government's 10-year strategy to combat drug sales and drug use in the country.
According to the government, the illegal drug problem costs taxpayers nearly £20 billion ($26.5 billion) every year, and roughly 300,000 heroin and cocaine addicts—which Johnson called "problem drug users"—in England has driven about half of crimes such as burglaries, robberies, car thefts, and homicides.
Speaking to broadcasters in Merseyside on the morning of Dec. 6, Johnson said the government is putting "a lot more investment" into tackling these problem users, whose lives are "chaotic."
"They need to be taken off drugs. They need to be put into rehab, so you've got to invest in rehab," he said.
A £780 million ($1.03 billion) new fund for treatment will go to all local authorities, prioritising the 50 areas "in greatest need," the government said.
More housing and employment support will also be available to help people get back on their feet.
Other investments include drug testing on arrests through police forces across England and Wales and a behaviour change campaign to be piloted on university campuses to help understand which messages work in discouraging drug misuse at an early stage.
The prime minister also promised to get "tougher" on county lines gangs, named because of how they use children and others to run drugs across local authority boundaries so that they can avoid detection.
"We want everybody to be able to grow up in safer streets, everybody to have the right to have a safe community to grow up in, and too many people have their lives blighted by these county lines gangs. So, you've got to do two things at once," Johnson told broadcasters.
"You've got to be tougher on the county lines gangs. You've got to be tougher on the criminals who are doing it, but you've also got to make sure that you find those 300,000 people and you help them. You can't simply arrest them time after time and put them back into prison again and again."
The prime minister said police had "rolled up" about 1,500 county lines gangs, vowing to crack down on "2,000 more."
Apart from gangs and "problem drug users," Johnson said the government will also come down harder on "so-called lifestyle drug users who don't think they are part of the problem," as they create part of the demand for the trade.
In an interview on Sunday, Johnson told The Sun that the government was looking at "new ways of penalising them" that "will actually interfere with their lives," such as fines, curfews, and temporarily "taking away passports and driving licences."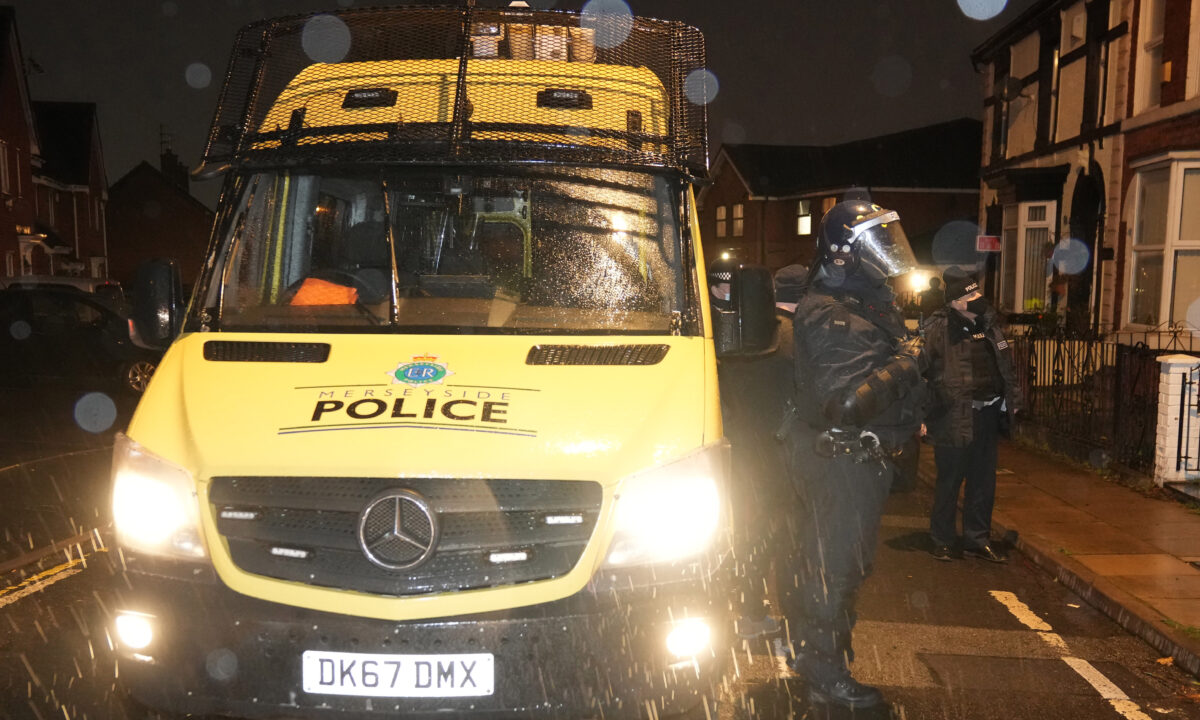 Asked about reports that traces of cocaine have been found in Parliament, Johnson said his government is "absolutely determined to fight drugs and to make sure … I take the view that it is a long time really since you heard a government say that drugs—Class A drugs—are bad and bad for society, bad for opportunity, bad for kids growing up in this country."
Pressed on the Labour Party saying there has been £100 million worth of cuts to drug treatment, along with cuts to police budgets, Johnson denied that this was the case.
"No," he said. "Since this government came in, we've not only put 11,000 more police on the streets as part of our commitment to put another 20,000 more, but we're also announcing another £300 million [$400 million] to tackle county lines gangs."
Dame Carol Black, who conducted an independent review of drugs for the government, said she believes that "treatment and recovery" will have a larger effect in solving the problem, "because as long as there's demand, you will have supply."
"Drug dealers are very, very good at just moving their operation, of doing different things. They're good businessmen. So I think if you really want to get to grips with drugs and crime, you've got to be able to offer people high-quality treatment and recovery," Black told BBC Radio 4's "World At One" programme.
She said she "obviously" does want "activity by the Home Office," but treatment and recovery have been "rather inadequate" for years.
"And in some places, extremely poor," she said. "Then at least they deserve 50–50."
Mary Clark and PA contributed to this report.