Actor Johnny Depp's $50 million defamation lawsuit against ex-wife Amber Heard was delayed, it has been reported.
The former "Pirates of the Caribbean" star didn't meet a Nov. 15 deadline to produce court-ordered records related to his alleged drug and alcohol abuse, Deadline Hollywood reported on Thursday.
Judicial officials in Fairfax County, Virginia, have now granted a six-month postponement of the start of the defamation trial. The trial will start on Aug. 3, 2020, instead of in February of the same year.
Deadline noted that the trial's new date will likely interfere with the European tour of his band, the Hollywood Vampires, which also features singer Alice Cooper and Aerosmith's Joe Perry. Their tour is set to start Aug. 15, 2020.
"Despite the Court's reasonable assumption, Mr. Depp did not produce all relevant medical records as ordered-instead, on November 15, 2019, he produced merely a handful of PDF files that appear to be email forwards he received from a single doctor, Dr. Kipper," the court papers said, according to the news outlet. "Mr. Depp still has not produced any other records relating to his medical condition, despite the fact that there were clearly other doctors involved in his care."
In March, Depp filed the suit against Heard over a Washington Post editorial written by Heard last year about domestic abuse. The couple was married for less than two years before their highly publicized and costly divorce.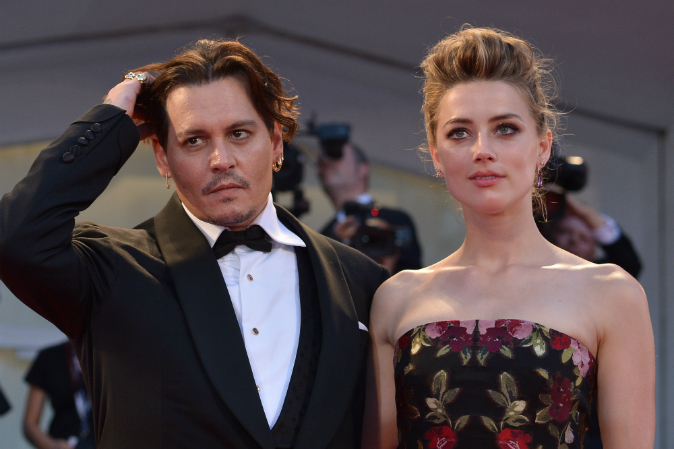 "Because of Mr. Depp's abject disregard of this Court's discovery order dated October 18, 2019 (the "Discovery Order"), and other dilatory and obstructionist conduct, Ms. Heard has not received essential discovery to which she is clearly entitled," the document stated. "As a result, Ms. Heard cannot appropriately prepare expert witnesses and expert disclosures, cannot fully examine or impeach out-of-state witnesses who are not willing to voluntarily testify in Virginia, and cannot otherwise mount a fair defense within the relatively short time remaining prior to trial."
Earlier this month, Heard's lawyers officially requested for Depp to submit to a mental health assessment, alleging that his drug, alcohol, and prescription medication usage contributed to his alleged abuse, the New York Post reported.
"Johnny's relationship with reality oscillates, depending upon his interaction with alcohol and drugs," reads a court document. "As Johnny's paranoia, delusions and aggression increased throughout our relationship, so has my awareness of his continued substance abuse."
His lawyer stated that it doesn't make any sense to submit to a drug test when it is the couple's past that's being scrutinized.
"It is a preposterous notion that an IME now would shed light on Mr. Depp's mental state at the time of Ms. Heard's abuse hoax back in 2016. Ms. Heard's effort treads a well-worn path of victim blaming using the pretext of mental health. By Ms. Heard's tortured credibility logic, current IME's would also be warranted for all the dozens of eyewitnesses who have attested to the various facets of the hoaxes they witnessed years ago," the lawyer said, according to the paper.
Depp is also facing a May 2020 trial for allegedly punching a production manager on the set of an upcoming film, "City of Lies."