SANTA ANA, Calif.—More flights in and out of John Wayne Airport (JWA) were canceled Dec. 27 after a weekend string of cancellations.
Over the span of two days, 50 flights were canceled at JWA, with 27 of them occurring on Sunday and 23 on Monday, according to FlightAware, a flight data tracking company.
The airlines with the most delays at JWA include Alaska Airlines, Delta, and SkyWest.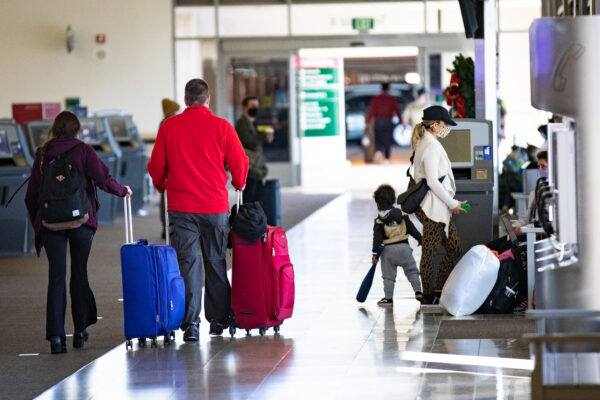 While flight cancellations have been occurring nationwide, Alaska Airlines issued a statement warning travelers of the Pacific Northwest storm that is preventing them from getting to their destinations.
Travelers heading north towards Seattle are anticipated to experience delays and cancellations to and from the Seattle-Tacoma International Airport due to severe winter weather, according to Alaska Airlines.
"As we reset our operations and continue to adjust for difficult weather conditions, we've made the difficult decision to cancel more than 120 flights today and expect additional cancellations throughout the Monday, Dec. 27," Alaska Airlines said in a Dec. 27 statement.
Travelers booked with Delta issued their complaints on Twitter regarding last-minute flight cancellations and delays.
"My flight was canceled a few hours before takeoff and the hold time to talk to an agent was 6 hours and 45 min," BScott wrote on Twitter.
"Flight canceled AGAIN and we've been at the airport for 2 hours," Nadia wrote on Twitter.
As of Monday afternoon, JWA suspects three flights to be canceled from both United and SkyWest Airlines on Tuesday, according to FlightAware.
It is unknown whether future cancellations will occur. "JWA does not want to speculate on future situations," JWA spokeswoman AnnaSophia Servin told The Epoch Times.