TORONTO—John McCallum, Canada's ambassador to China who came under fire for providing legal arguments in defence of arrested Huawei executive Meng Wanzhou, has resigned at the request of the prime minister.
"Last night I asked for and accepted John McCallum's resignation as Canada's Ambassador to China," Prime Minister Justin Trudeau said in a statement on Jan. 26.
Trudeau didn't provide a reason for requesting McCallum's resignation, but the move comes after McCallum was quoted by a StarMetro Vancouver reporter on Jan. 25 as saying it would be "great for Canada" if Meng's extradition request was dropped by the United States.
Trudeau had earlier resisted calls by the opposition to fire McCallum.
In a press conference in Toronto on Jan. 22 with Chinese state-owned media including CCTV, Xinhua News Agency, and a select group of Canada-based Chinese-language media, McCallum said Meng has a strong case to fight extradition to the United States, adding that her extradition "would not be a happy outcome."
His statements were seen as political interference by a government official in a case that is before the courts.
McCallum later withdrew his comments in a statement issued on Jan. 24, saying he misspoke.
Conservative Party leader Andrew Scheer said in a tweet that Trudeau should have fired McCallum after his initial comments in the Jan. 22 press conference.
"It should never have come to this. Justin Trudeau should have fired his ambassador the moment he interfered in this case. Instead, he did nothing and allowed more damage to be done. More weakness and more indecision from Trudeau on China," Scheer wrote.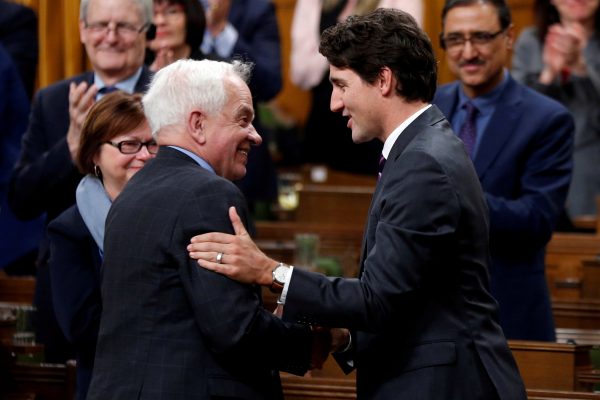 Regular Guest
McCallum, a former Liberal member of Parliament and cabinet minister, was one of the heaviest users of sponsored trips to China as an MP.
He was also a regular guest at the Chinese Consulate in Toronto.
The Epoch Times was able to find close to 50 Toronto consulate-related events on its website that McCallum attended from his time as an MP. Many were celebrations to welcome or bid farewell to heads of the consulate.
Online records also show him meeting both in Canada and in China with officials from various levels of China's Overseas Chinese Affairs Office (OCAO).
The OCAO and United Front Department are organizations mandated by the Chinese communist regime to organize its overseas espionage activities and initiatives for the purpose of exerting influence abroad. Last year, the OCAO was merged with the United Front.
"United Front activities incorporate working with groups and prominent individuals in society; information management and propaganda; and it has also frequently been a means of facilitating espionage," according to a paper by Anne-Marie Brady, a professor at the University of Canterbury in New Zealand and a global fellow at the Wilson Center.
'So Many Friends Here'
In a video of the Jan. 22 news conference in Toronto, after walking into the room McCallum is greeted by Tao (Thomas) Qu, executive president of the Canada China Guanxi Council, which organized the event. Qu points to the room and says, "So many friends here."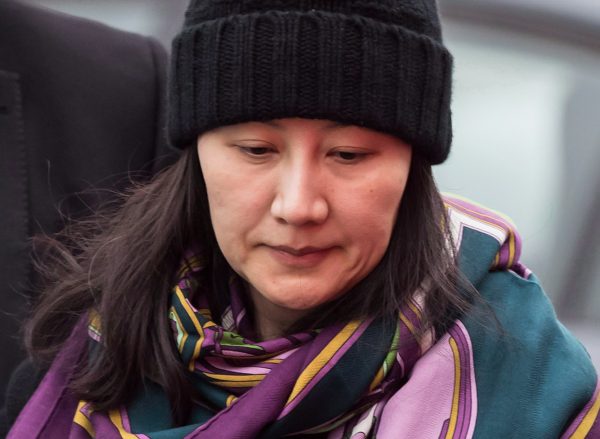 Qu has been involved in a number of initiatives in the Chinese community that are closely linked to Beijing.
In 2014, he was among the speakers at a Toronto District School Board (TDSB) hearing who defended keeping the board's partnership with the Confucius Institute, a network of educational establishments used by Beijing to spread its soft power. Qu was also seen acting as an organizer and directing other speakers who supported the Confucius Institute.
An article published in the Chinese state-owned media China Daily quotes Qu as saying that if Meng is extradited, it will set back Canada-China relationship for decades.
Back in 2005, Qu was one of only 28 overseas Chinese invited to the 10-day Chinese People's Political Consultative Conference in Beijing, a privilege afforded only to the most trusted supporters of the Chinese Communist Party.
Qu is also a founding board member and past president of the pro-Beijing Chinese Professional Association of Canada (CPAC).
During a presentation to the TDSB, Michel Juneau-Katsuya, former chief of Asia-Pacific for the Canadian Security Intelligence Service, showed pictures and online records of representatives from a number of organizations, including CPAC, being received or praised by Chinese officials.
"What is very important [for China] is to have certain organizations that become agents of influence of their own within the community, to be capable to identify first the dissidents, and be capable after that to lobby very much the local government of any country," Juneau-Katsuya said.
Qu also worked on the election campaigns of McCallum and former Ontario Liberal MPP Michael Chan.
The Epoch Times contacted Qu and McCallum for comment but received no response.
More analysis to follow in upcoming articles.