Prosecutors working with special counsel John Durham's team indicated on Tuesday they may call former FBI General Counsel James Baker to testify in the case of former Democrat attorney Michael Sussmann, who was indicted for allegedly lying to the FBI.
During a status hearing Tuesday, Durham prosecutor Andrew DeFilippis and his team said they plan to call Baker, who now works for Twitter, to testify as part of the case against Sussmann, according to Fox News and the Washington Examiner. Last month, Sussmann pleaded not guilty to making a false statement to a federal agent.
U.S. District Judge Christopher Cooper asked Sussmann's lawyers and prosecutors to continue with their discovery process, which could take months. The prosecution said that 6,000 documents were provided to Sussmann's defense, amounting to more than 80,000 pages in total.
Durham's indictment against Sussmann, who previously worked for high-powered law firm Perkins Coie, is that he made false statements in September 2016 when he told Baker he wasn't working for a client when he provided claims that alleged the existence of backchannel communications between the Trump Organization and a Russian bank. Perkins Coie has long represented the Democrat Party in election-related lawsuits.
The indictment alleges that Sussmann was actually working for former Secretary of State Hillary Clinton's presidential campaign and was charging her team for it as well as a technology executive. Several reports have identified the executive as Rodney Joffee.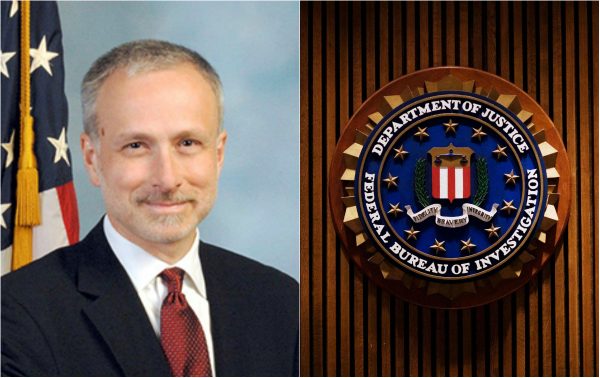 In a recent court filing (pdf) on Oct. 20, Durham's team said it provided the 80,000 pages of discovery documents to Sussmann's defense team earlier in the month.
Documents were obtained "in response to grand jury subpoenas issued to fifteen separate individuals, entities, and organizations—including among others, political organizations, a university, university researchers, an investigative firm, and numerous companies," the special counsel's office said.
Perkins Coie was the law firm that had hired Fusion GPS on behalf of the Democratic National Committee, which then hired former British MI6 agent Christopher Steele to produce the now-discredited dossier now known as the "Steele dossier." Baker, meanwhile, had testified before the House Judiciary Committee in 2018 saying that Sussmann had provided him with the allegations that a Russian bank was communicating with a server in the Trump Tower.
"This false representation led the General Counsel to understand that the defendant was providing the information as a good citizen, rather than a paid advocate or political operative," said Durham's court filing earlier this month. "In fact, the defendant had assembled and conveyed the allegations to the FBI on behalf of at least two specific clients, including a technology executive at a U.S.-based Internet company and the Hillary Rodham Clinton Presidential Campaign."
Going further, prosecutors said that to craft "white papers" on the allegation former President Donald Trump had connections with a Russian bank, the technology executive "used his access at multiple organizations to gather and mine public and non-public Internet data regarding Trump and his associates, with the goal of creating a 'narrative' regarding the candidate's ties to Russia."
The executive then "directed and caused employees of two companies in which he had an ownership interest" in two technology companies to "search and analyze their holdings of public and non-public internet data for derogatory information on Trump," prosecutors say.
The Epoch Times has contacted Sussmann's lawyers for additional comment.
After his indictment last month, Sussmann's lawyers issued statements questioning Durham's case.
"The Special Counsel has brought a false statement charge on the basis of a purported oral statement made over five years ago for which there is only a single witness, Mr. Baker; for which there is no recording; and for which there are no contemporaneous notes by anyone who was actually in the meeting," said his lawyers in a statement.
The lawyers continued: "Not only that, but the Special Counsel has brought this false statement charge even though Mr. Sussmann has consistently maintained—including in testimony under oath—that he met with Mr. Baker on behalf of a cyber expert client."
Baker now serves as deputy counsel for Twitter after leaving the FBI in 2018.
During the closed-door testimony, Baker told the House panel he previously had a "personal relationship" with Sussmann because "both worked in the criminal division together at the Department of Justice."
Last year, Durham indicted former FBI lawyer Kevin Clinesmith with making a false statement when he altered an email about former Trump campaign aide Carter Page and added words saying he was "not a source" after a CIA liaison said he provided information to the agency. The Department of Justice had relied on Clinesmith's assertion when it renewed an application in 2017 to surveil Page under a Foreign Intelligence Surveillance Act (FISA) warrant.
Clinesmith was ultimately sentenced to 12 months of probation and 400 hours of community service.
The next court date in Sussmann's case was set for a status hearing on Dec. 8 at 2 p.m., Cooper said.