Former national security adviser John Bolton, who has shown a willingness to testify during President Donald Trump's impeachment trial, will likely be issued a subpoena to speak in front of the House, said House Judiciary Chairman Jerrold Nadler (D-N.Y.) on Wednesday, coming just hours before the Senate will vote to likely acquit the president.
"I think it's likely, yes," Rep. Jerrold Nadler (D-N.Y.) told reporters after he was asked about whether Bolton would be compelled to testify. "We want to call Bolton."
Nadler is one of the impeachment managers in the Senate trial, and his committee drafted both articles of impeachment against Trump. He explained that Democrats are planning to continue their investigations into the White House and its dealings with Ukraine.
"You have to protect the Constitution, whatever the political consequences," Nadler told reporters, adding, "As more and more lawlessness comes out, I presume the public will understand that."
Other impeachment managers, including Rep. Hakeem Jeffries (D-N.Y.), who serves as the Democratic caucus chairman in the House, said a Bolton subpoena has not been decided upon yet. House Speaker Nancy Pelosi (D-Calif.) and House Intelligence Committee Chairman Adam Schiff (D-Calif.) would make the final decision on whether Bolton would be called.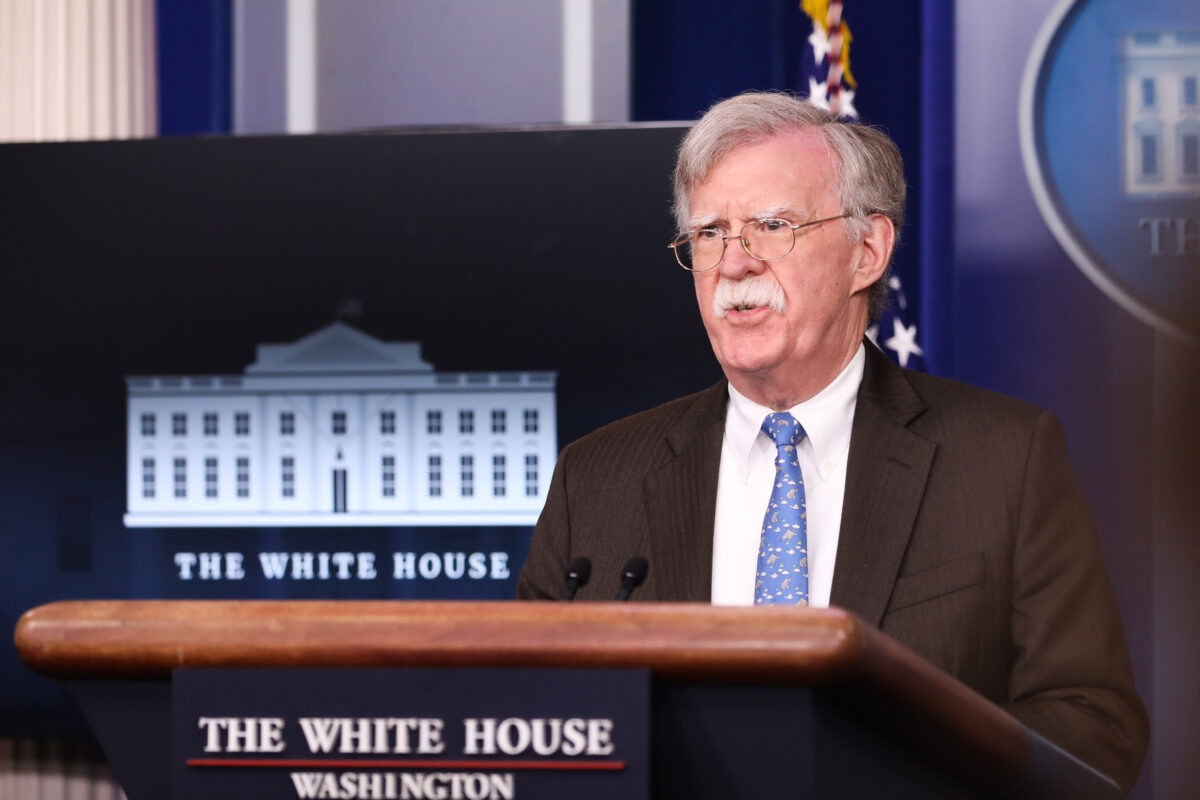 Bolton became a central impeachment figure after the New York Times last month reported on details in the forthcoming book from the former Trump adviser, titled "The Room Where It Happened." Bolton, in his book, alleged that Trump told him that a hold on military aid to Ukraine was directly linked to politically advantageous investigations—which Trump and other senior White House officials have denied.
As the new allegations emerged in the NY Times on Jan. 26, Trump's legal defense team was about to present more arguments on the Senate floor to support the president's acquittal. Days before that, Bolton issued a statement saying he would be willing to testify during the impeachment trial but didn't get his wish fulfilled after the Senate last week voted down a resolution to call witnesses.
House Democrats have repeatedly pushed for Bolton to testify last fall but didn't issue a subpoena, and Bolton declined to testify because the White House didn't authorize it.
Schiff, the chairman of the House Intelligence Committee, said his panel would not attempt to subpoena Bolton because it would raise the prospect of a lengthy court fight. Later, he and other Democrats said the impeachment matter is too urgent to delay.
House Majority Leader Steny Hoyer (D-Md.) told reporters that committee leaders should make the decision to call Bolton to testify.
"I don't think they're going to be precluded by any vote of the Senate on that," Hoyer told reporters on Wednesday. "But the committees will make that decision."
At around 4 p.m. on Wednesday, the Senate will cast its final vote in the impeachment trial. It's not clear if any senators will defect from their respective parties.
Sens. Joe Manchin (D-W.Va.), Kyrsten Sinema (D-Az.), and Mitt Romney (R-Utah) have not said how they will vote. Earlier in the week, Manchin, who has voted most often with Trump's positions, suggested censuring the president instead of impeachment.