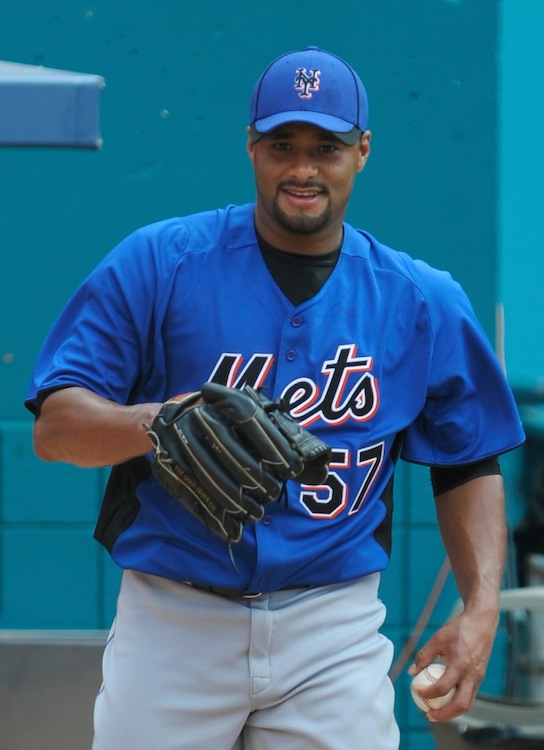 Mets pitcher Johan Santana remains on-target to start on Opening Day this season after throwing 31 pitches Sunday in a simulated game, according to a report on the team's website.
"I want to see how my arm recovers from everything," Santana said. "That's what I'm most looking forward to."
Santana's now surgically repaired left shoulder kept him from pitching at all in 2011 after going 40-25 with a 2.85 ERA in three seasons in New York.
Next up for the two-time Cy Young Award winner is a long-toss session on Wednesday and a live bullpen session against hitters on Friday and then his first start of spring training against the Cardinals on March the sixth.
"As long as he continues to grow," Terry Collins said, "as long as his health continues to be maintained, it was a good day."