Houston pastor Joel Osteen disputed that his church—which can hold about 16,000 people—turned away evacuees during Hurricane Harvey.
"(The city) didn't need us as shelter then," Osteen told Today. "If we needed to be a shelter, we certainly would've been a shelter right when they first asked.
"Once they filled up, they never dreamed that we'd have this many displaced people, (and) they asked us to become a shelter. I think this notion that somehow we would turn people away or we weren't here for the city is about as false as can be."
Osteen made the comments after heavy social media criticism on Saturday, with some people saying that he hadn't offered the church as a shelter for people affected by the storm.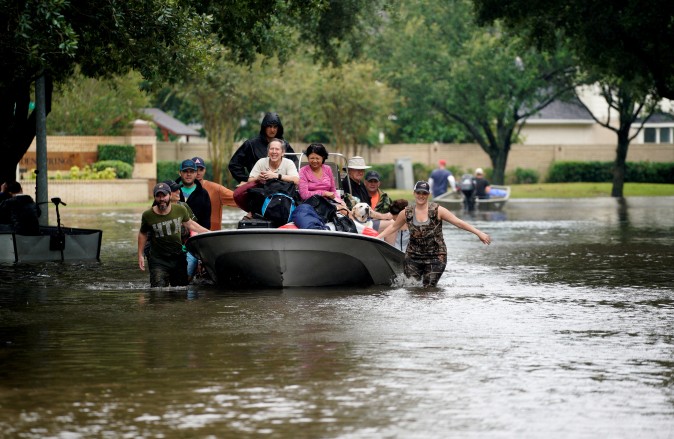 "Our church doors have always been open," Osteen told the show. "We took people in right when waters started to recede, which was a day or two after the storm hit."
Osteen said that the church had also flooded, noting that there were safety issues.
"The fact is that I don't know that we would've opened any sooner because again there were safety issues," Osteen added. "I think some somehow social media can be very powerful and they can create this false narrative."
"It's easy to say, 'There's that big building, and they're not using it,' but we don't have volunteers and we don't have staff that could get here," he said. "If they would've asked us to be a shelter early on, we would've prepared for it all."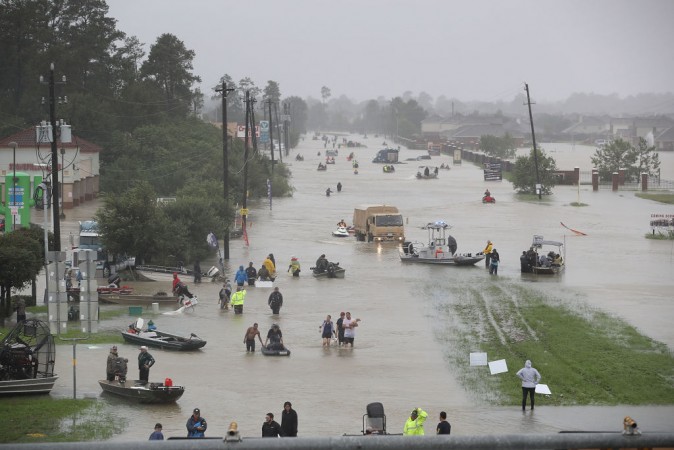 Osteen noted that in 2001, his church housed some 3,000 people during Tropical Storm Allison.
"We'll be here five years from now helping these people, so we feel good about who we are and what we're doing," he said.
"They'll be here for a couple of years with us and that's just, you know, that's just pulling out the sheet rock, you know, helping those, especially the elderly, and just being in it for the long haul," he told ABC News. "That's the key."
Osteen added that he and his staff didn't see the criticism on social media.
"The main thing is social media doesn't run our lives. We run our ministry, we do what we were called to do, and, hey, everybody that's making a difference is going to have critics," Osteen said.
On Sunday, his Lakewood Church wrote on Facebook that it was "inaccessible due to severe flooding."