Democratic presidential nominee Joe Biden on Monday suggested President Donald Trump was responsible for contracting  the CCP (Chinese Communist Party) virus, which causes COVID-19.
"Look, anybody who contracts the virus, by essentially saying 'masks don't matter, social distancing doesn't matter,' I think is responsible for what happens to them," Biden, 77, said during a town hall in Miami, Florida.
Trump, 74, tested positive for COVID-19 last week.
"If these people took off their masks, and they're all having them on, I noticed, and just all of a sudden got in a gaggle and started talking to one another, well, they're taking responsibility that in fact, they should not—they should be held responsible for," Biden continued.
"Because every major scientist and doctor and immunologist has said, that's a very dangerous thing to do. The particles and droplets can stay in the air for a long time, longer than they thought, it can go beyond 10 feet. There's all kinds of things they've learned and know."
Courtney Parella, a spokeswoman for Trump's campaign, told The Epoch Times via email, "President Trump has been working tirelessly to lead the American people through this unprecedented pandemic and never stopped doing his job, even when he contracted and fought off the coronavirus. Will Joe Biden also blame the many Americans who unfortunately contracted COVID-19 and tell them it's their fault?"
Biden appeared to be referring to updated guidance from the Centers for Disease Control and Prevention that says that in rare cases, the virus can spread beyond 6 feet.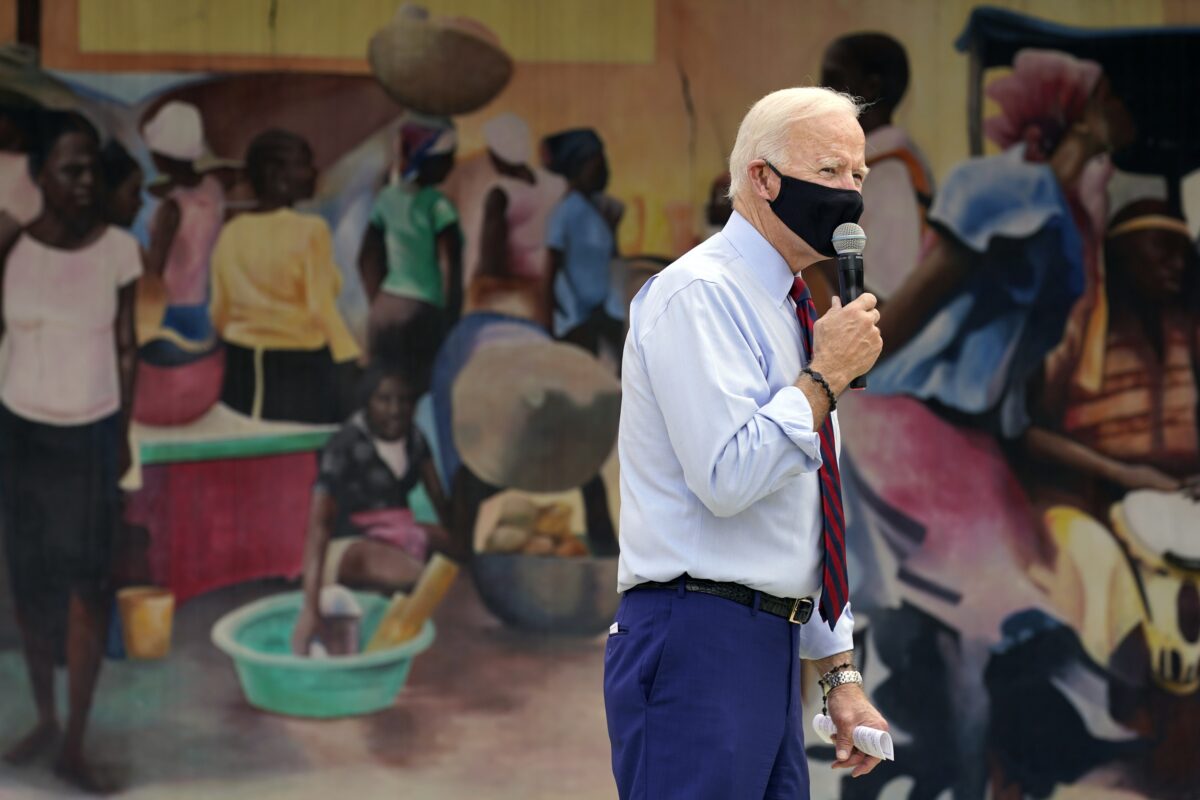 The Democrat then repeated his description of wearing a mask as an act of patriotism.
Biden often wears a mask in public but at times has posed for pictures or closely interacted with people in recent months while not wearing one.
Federal health guidance states that wearing a mask can help lower the risk of contracting the CCP virus but should be combined with social distancing and other measures.
Trump has rarely worn a mask. Trump has encouraged Americans to wear masks and follow federal guidance, but he's also mocked Biden for wearing a mask before.
"I don't wear a mask like him. Every time you see him, he's got a mask. He could be speaking 200 feet away from him and he shows up with the biggest mask I've ever seen," Trump told the audience at last week's presidential debate.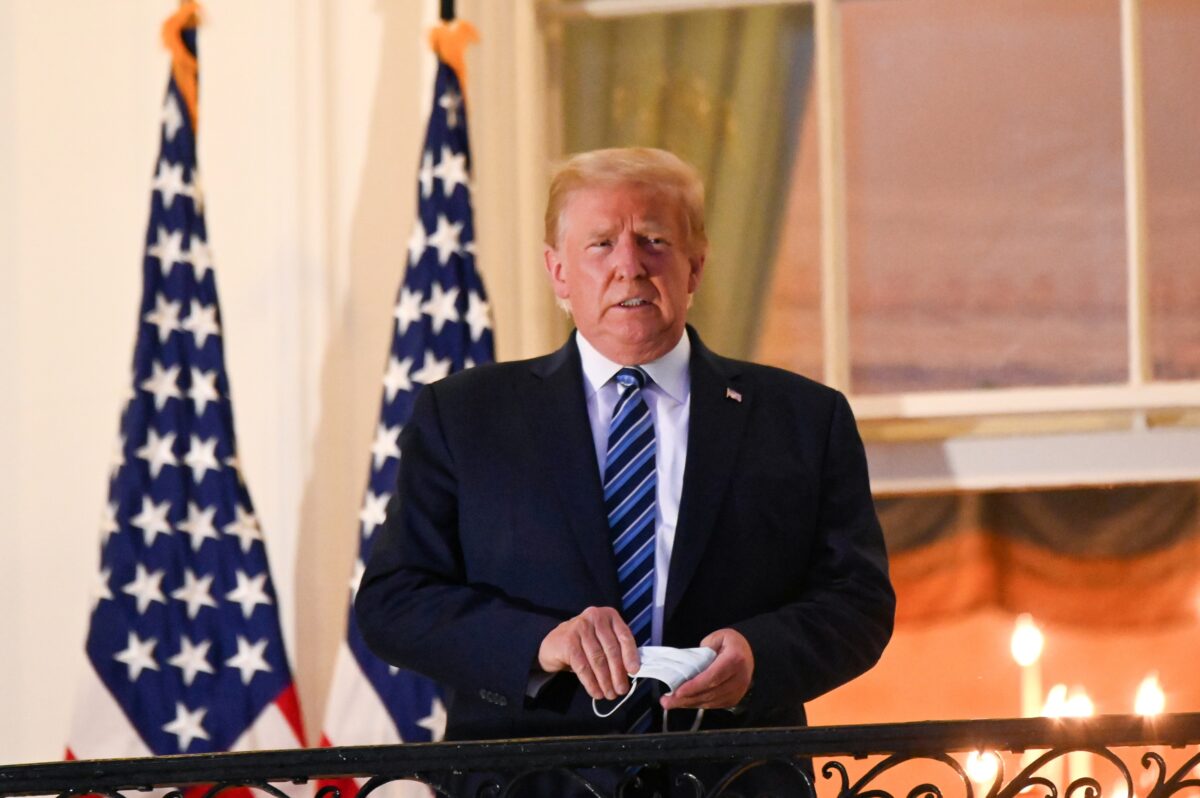 An expert told The Epoch Times earlier Monday that the CCP is responsible for Trump's infection, and Trump's lawyer, Rudy Giuliani, on social media used the term "CCP virus."
Trump said in a video filmed at the White House Monday following his discharge from Walter Reed National Military Medical Center that he learned "so much" about the new virus.
Urging people not to be afraid of the virus, Trump said he was aware of the danger he was in during recent months.
"Don't let it dominate you, don't let it take over your lives," Trump said.
"We're going back to work, we're going to be out front. As your leader, I had to do that. I knew there's danger to it, but I had to do it. I stood out front, I led. Nobody that's a leader would not do what I did. And I knew there's a danger, there's a risk, but that's OK."