The former business partner of James Biden and Hunter Biden claimed in an interview aired on Tuesday that Democratic presidential nominee Joe Biden and the Biden family are compromised due to business dealings with people and companies tied to the Chinese Communist Party (CCP).
Tony Bobulinski, the CEO of a former joint venture between James Biden, Hunter Biden, two other partners, and the billionaire founder of a CCP-tied energy conglomerate, shared his assessment as part of an extensive interview with Tucker Carlson on Fox News.
"I think that Joe Biden and the Biden family are compromised. Obviously, I've referenced I've held a Q-clearance—you're briefed on compromise and who you're able to talk with and deal and do business with—and I just don't see, given the history here and the facts, how Joe can't be influenced in some manner based on the history that they have with CEFC," Bobulinski said.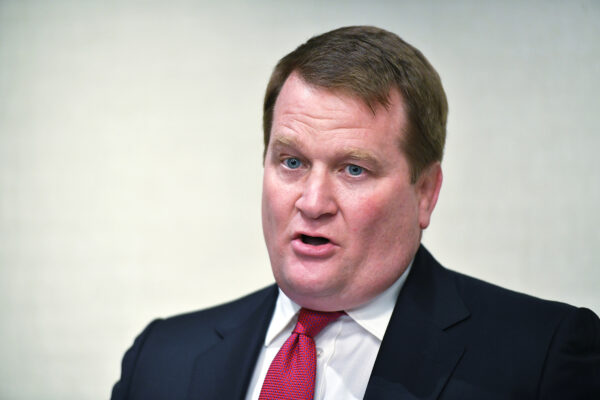 Corporate documents obtained by The Epoch Times show that Hunter Biden and James Biden (the former vice president's son and brother), Bobulinski, and two other partners incorporated a joint venture in Delaware in 2017 with the founder of CEFC China Energy, Ye Jianming.
While on paper a private enterprise, CEFC had a rare contract to store part of China's strategic oil reserves, received financing from a regime-owned bank, and hired a number of former top officials from CCP-owned energy companies, according to Reuters. The company also had more layers of Communist Party committees than many private Chinese firms.
Joe Biden has said that he has had no involvement in his son's business dealings, a claim Bobulinski vehemently refuted, for a third time, in the interview. Bobulinski described two in-person meetings with Joe Biden, which he says were set up solely because Bobulinski was taking on the role of the CEO of SinoHawk LLC, the joint venture between the Bidens and Ye.
Bobulinski addressed in more detail some of the corporate records, emails, and text messages he released to the media and authorities. He noted that one of the partners in the joint venture, Rob Walker, clarified in a 2017 text message that Hunter Biden's mention of "my chairman" in a heated text message was a reference to his father.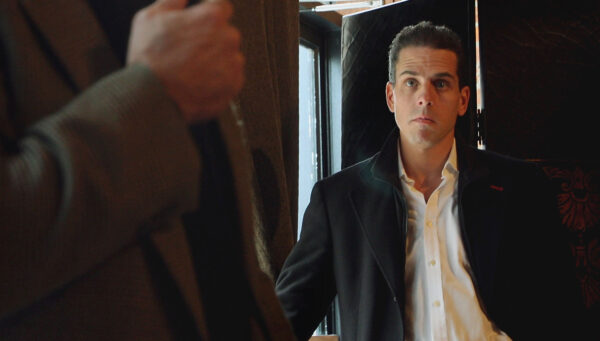 Hunter Biden sent the message as part of a standoff with Bobulinski over the governance of SinoHawk. Bobulinski insisted that he should have more control over the company if he were to step into the CEO role, while Hunter Biden pushed back.
"In light of the fact we are at an impasse of sorts, and both James' lawyers and my Chairman gave an emphatic NO- I think we should all meet in Romania on Tuesday next week," Hunter Biden wrote on May 9, 2017.
Ten days later, Rob Walker texted Bobulinski about who "my chairman" was.
"When he said his chairman he was talking about his dad and I think your dismissal of it maybe offended him a bit, but you didn't know what he was talking about," Walker wrote on May 19, 2017.
The sequence of the text messages suggests that Joe Biden got directly involved in the business by personally vetoing Bobulinski's demand for more control of SinoHawk.
While Joe Biden's name doesn't appear in any of the corporate records disclosed by Bobulinski, the Biden family name was nonetheless one of the key offerings to Ye from Hunter Biden and his partners.
An April 25, 2017, business proposal (pdf) prepared by the partners for CEFC features a photo of Joe Biden with Colombian President Juan Manuel Santos. The proposal touts Joe Biden's relationship with Santos as a "strong one throughout the Obama administration." A section dedicated to potential CEFC investments in Oman noted that Hunter Biden's "family & friends" could be used to endorse Ye and CEFC and solicit a special exemption from the leader of Oman to establish a "CEFC vehicle" that is uniquely [sanctioned] by His Highness to omit the required local partner element."
In a June 1, 2017, letter to Ye, Hunter Biden, after sending wishes from "my family and I," wrote "I hope you are very happy with the [progresses] that has been made in Oman, this in my opinion cements our common belief, that by combining our connects and skills, we will create new opportunities in third geographies and economies, as well as the benefits for our two great countries."
Bobulinski said in the interview aired on Tuesday that Hunter Biden and his partners were able to book meetings to pitch CEFC business in Oman, Luxembourg, and Romania entirely due to the access which comes with the Biden family name.
Bobulinski added that he brought up the potential problems that working with Ye and CEFC could create should Joe Biden eventually run for president. According to Bobulinski, James Biden responded by saying "plausible deniability."
Bobulinski entered the public spotlight last week when he released an on-the-record statement to the media about his work with the Bidens. He said he was motivated to come out publicly due to the claims about him and his family made by Democrats who came to Biden's defense on the heels of several stories by The New York Post based on emails purportedly obtained from a laptop belonging to Hunter Biden. The central defense cast the reports as the outcome of a Russian misinformation campaign.
"They're publicly accusing me of treason right now, treating me like I'm insignificant or the 50 years that my family served this country is insignificant," Bobulinski said. "I assure you this is absolutely the last place I want to be right now and the last thing I want to be doing right now, but I feel like I have a patriotic duty to this country and every American citizen to go on record and define the facts for them and let them do their own work, let them decide how they view those facts or not."
A review of nearly 1,800 pages of emails and more than 600 messages Bobulinski handed over to Congress suggests that Bobulinski's insistence on running SinoHawk by the book may have resulted in Hunter Biden abandoning his partners and accepting nearly $5 million from Ye via another route.
Bobulinski summed up the events prior to the last presidential debate on Oct. 22, telling reporters that Hunter Biden wanted to use SinoHawk as a personal "piggy bank" before he intervened.
CEFC China Energy was China's largest privately held oil company before it was caught in Beijing's crosshairs in 2018. The oil conglomerate made billions of dollars in Russia, Europe, and parts of Africa, while Ye fostered ties with high-level CCP officials.
Ye has been missing since early 2018 after he was placed under investigation by the Chinese regime for "suspected economic crimes" and detained. A state-owned enterprise took control of CEFC in March 2019, and, according to Chinese media Caixin, the firm declared bankruptcy early this year.
Hunter Biden, James Biden, former SinoHawk partner James Gilliar, Walker, Bobulinski, and the Joe Biden campaign didn't immediately respond to requests by The Epoch Times for comment.