More New Jobs, but Stubborn Unemployment
July 5, 2013 2:45 pm Last Updated: July 8, 2013 8:08 pm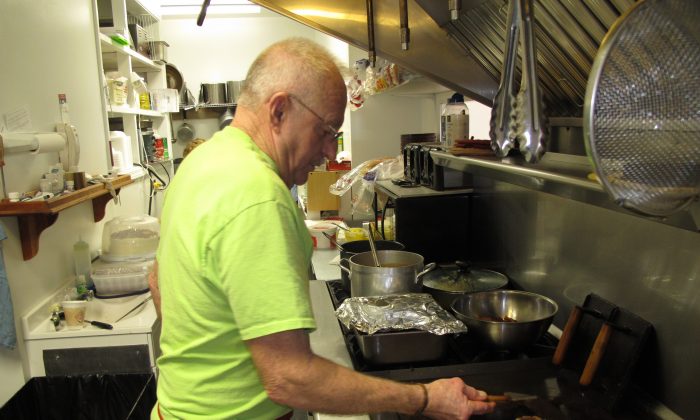 June's jobs numbers, released July 5, are generally optimistic. The U.S. economy as a whole added 195,000 jobs in June, according to the report released by the Bureau of Labor Statistics (BLS). 
That is just above average for the year. According to the BLS about 185,000 new jobs have been created on average every month of 2013. However, the unemployment rate has stayed stable and was still 7.6 percent overall in June.
Teen unemployment remains high at 24 percent.
The hospitality industry, which includes restaurants, hotels, casinos and amusement parks, added the bulk of jobs, 75,000, in June. More than two-thirds of those jobs were at restaurants.
Retailers added 37,100 jobs. Professional and business services added 53,000 positions. The financial industry created 17,000 jobs.
Construction firms added 13,000 jobs in June, further evidence of the recovery in housing. Through the first six months of the year, the industry has created 101,000 jobs.
Average pay for all nonfarm employees rose to $24.01 per hour in June. That's a total increase of 2.2 percent since February. 
That's good news because it means wages may be growing faster than the predicted rate of inflation released by the Federal Reserve. June 19 of 1.2 percent to 1.3 percent for personal consumption expenditures (PCE). 
The economy also lost jobs in June: 8,000 in manufacturing, 5,100 in transportation/warehousing, 5,000 in information/telecom and 7,000 in state and federal government. 
This is consistent with the longtime trend of replacing manufacturing and government jobs with lower paid and lower skill retail and hospitality jobs.
| | | | |
| --- | --- | --- | --- |
| Industry | June | May | Past 12 months |
| Construction | 13000 | 7000 | 190000 |
| Manufacturing | -8000 | -9000 | 29000 |
| Retail | 37100 | 26900 | 300100 |
| Transportation, warehousing | -5100 | -6800 | 56600 |
| Information | -5000 | 1000 | 13000 |
| Financial services | 17000 | 6000 | 108000 |
| Professional services | 53000 | 65000 | 624000 |
| Education and health | 13000 | 23000 | 366000 |
| Hotels, Restaurants, Entertainment | 75000 | 69000 | 514000 |
| Government | -7000 | -12000 | -64000 |
| Source: Labor Department |   |   |   |